Mandatory 10-Digit Dialing Coming to Multiple States/Area Codes
Alaska

Alabama

Arkansas

Arizona

California

Colorado

Delaware

Florida

Georgia

Guam

Hawaii

Illinois

Indiana

Iowa

Kansas

Kentucky

Louisiana

Michigan

907

251

501

480,520,928

209,530,562,626,650,707,925

949,951

719,970

302

321(Brevard County),

352,561,941

478,912

671

808

309,618,708

219,574

319,515

620,785

859

337,504

616,810,906,989

Minnesota

Mississippi

Missouri

Montana

Nevada

New Hampshire

New Jersey

New Mexico

New York

North Carolina

Ohio

South Dakota

Tennessee

Texas

Vermont

Virginia

Washington

Wisconsin

218,952

662

314,417,660,816

406

775

603

856,908

505,575

516,607,716,845,914

910

440,513

605

731,865

254,361,409,806,830,915,940

802

276,804

509

262,414,608,920
The Federal Communications Commission (FCC) has adopted 988 as a new three-digit number to be used nationwide to reach the National Suicide Prevention and Mental Health Crisis Lifeline, starting July 16, 2022. Customers must continue to dial 1-800-273-TALK to reach the Lifeline until July 16, 2022.
In order for 988 to work in your area code, 10-digit local dialing must first be implemented.  If your area code is included in the list above, you will need to change the way you dial local calls.
What will be the new dialing procedure?
To complete all local calls, you will now need to dial area code + telephone number. This applies to all calls within your area code that are currently dialed with seven digits.
Who will be affected?
Anyone with a telephone number from your area code will need to make this change from 7-digit local dialing to 10-digit local dialing.
When will the change begin?
Beginning April 24, 2021, you should begin dialing 10 digits (area code + telephone number) for all local calls. If you forget and dial just 7 digits, your call will still be completed.
Beginning October 24, 2021, you must dial 10-digits (area code + telephone number) for all local calls. On and after this date, local calls dialed with only 7-digits may not be completed, and a recording will inform you that your call cannot be completed as dialed.  You must hang up and dial again using the area code and the 7-digit number.
Beginning July 16, 2022, dialing "988" will route your call to National Suicide Prevention and Mental Health Crisis Lifeline.
What will you need to do?
In addition to changing the way you dial local calls, all services, automatic dialing equipment, or other types of equipment that are programmed to complete calls to 7-digit local numbers will need to be reprogrammed to complete calls to 10-digit numbers. Some examples are life safety systems or medical monitoring devices, PBXs,fax machines, Internet dial-up numbers, fire or burglar alarm and security systems or gates, speed dialers, mobile orother wireless phone contact lists, call forwarding settings, voicemail services and other similar functions. Be sure to check your website, personal and business stationery, advertising materials, personal and business checks, contactinformation, your personal or pet ID tags, and other such items to ensure the area code is included.
What will remain the same?
Your telephone number, including current area code, will not change.
The price of a call, coverage area, or other rates and services will not change due to the dialing change.
What is a local call now will remain a local call regardless of the number of digits dialed.
You will continue to dial 1+ area code + telephone number for all long distance calls.
You can still dial just three digits to reach 711 (relay services) and 911 (emergency services).
Any 211, 311, 411, 511, 611, or 811 services available in your community can still be reached by dialing their three-digit codes.
The National Suicide Prevention Lifeline can still be reached by dialing 1-800-273-TALK (8255).
Who may you contact with questions?
If you have any questions regarding information provided in this notice, please call (DayStarr Communications) at (989-720-6000) or access (https://www.daystarrfiber.net) for more information. You can also visit the FCC website at https://www.fcc.gov/suicide-prevention-hotline.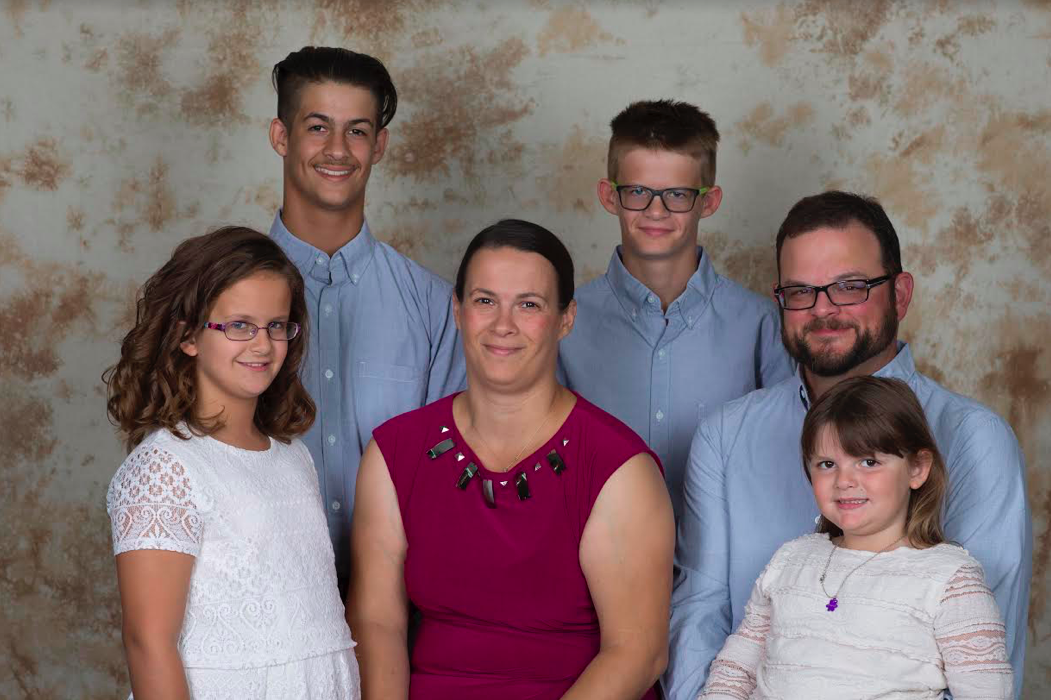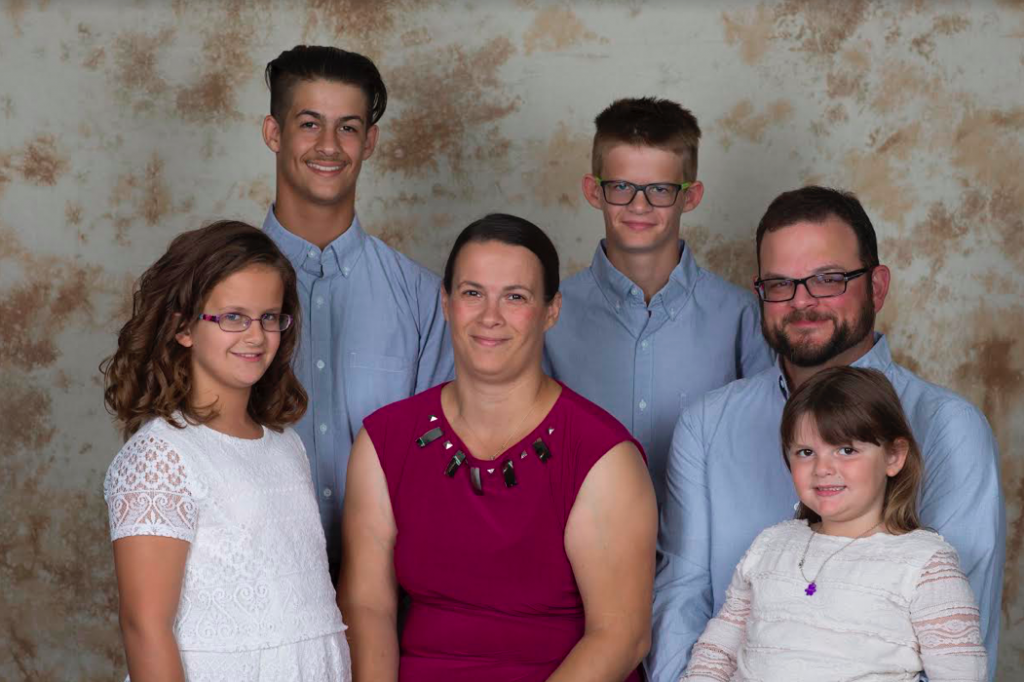 [6/29/2018] Meet the new kid on the block: Brent Klein, DayStarr's new Construction Manager for Outside Plant Operations. He joined us earlier this year and is quickly catching on to the DayStarr way.
Brent is responsible for managing projects and coordinating with DayStarr's underground crew, aerial crew, installers, and fiber splicers. He also manages safety/compliance, permitting, maintenance, planning, material purchasing, and customer satisfaction for construction projects. If DayStarr is working on a project, Brent knows the details!
When we asked him what his favorite part of working at DayStarr was, he said, "the culture." He further explained, "There's a family atmosphere in the workplace. Each person works to build up the other and, in my case especially, teach the ways of the industry and the company. It has been a life-changing and refreshing experience to work for DayStarr. The mindset is selfless, and customer focused. I know everyone says it, but it's true – DayStarr lives it and works very hard at keeping it real.
Brent was born and raised in Owosso. While he has been to several other cities and states, nothing fit like Owosso. We asked him what he thought about the recent local growth, and he shared, "I'm very happy to see downtown development and to see students being supported in educational and athletic opportunities through the Owosso Public Schools. The community works to help its citizens like a large city would, but on a small town scale. For example, I love that Shiawassee Hope suspended meals and haircuts in town for those in need. There's just nowhere else like Owosso."
On a personal note, Brent is very active in his home church (Owosso First Church of the Nazarene) and will be working alongside his wife (Kari) to build a sister church in Chesaning, MI. Kari and Brent have four children. Reece (14), Ian (13), Anna (9), and Zoie (6). The kids keep their parents busy with their various activities which include showing horses, dance, softball, soccer, cross-country, track, baseball, basketball, and football! Brent coaches several of the sports that his children play, including YMCA basketball, Owosso Youth Baseball, and travel baseball. He is also a founding member and co-owner of the Michigan Pirates Baseball Club.
Brent is a no-nonsense kind of guy, and while our team seems to appreciate it, Brent said that it results in him being really boring at parties. We'll have to see about that! Commonly the last one in the office after the day is done, Brent puts his heart into making sure projects are completed successfully and on time.
"I'm blessed and thankful for the opportunity to work with DayStarr, in a city like Owosso, providing opportunities for others through fiber internet. I spent 16 years working in the events/entertainment industry designing and building temporary structures for anything from the auto-show to WrestleMania and NFL Super Bowls. It was rewarding and challenging work, but I greatly appreciate stepping away from the corporate world and working with a family-owned company, focused on family culture and community growth."
[6/29/2018] If you live in the Shiawassee County, Jeff Deason, the President and CEO of the Shiawassee Regional Chamber of Commerce, is no stranger to you. Given DayStarr's love for local development and supporting the communities in Shiawassee County, we count it a great privilege to work side by side with the Chamber.
We recently sat down with Jeff to talk about the work we are doing together. He explained that the Chamber exists to provide its members with the tools they need to grow and to make this community a great place to live.
Working together enables us to foster growth, connectivity, and prosperity for all of our local businesses, organizations, and residents. And if there is one thing we can count on it's the fact that people want to be connected!
Jeff shared, "DayStarr is an integral part of our community – it was started here, it's very much on the cutting edge of technology. We are trying to attract new businesses to the area. What DayStarr offers in terms of their connectivity and the speed of the connection is a great opportunity for tech companies who may use a lot of data. That speed is very important not only when you are downloading information to your businesses but also when you're uploading information as well. DayStarr is on par with some of the most connected communities in the United States."
DayStarr is thankful for the partnership with the Chamber and is excited about all of the energy and resources they are putting into our local communities. The Chamber's mission is to promote business in our community. When local business expands, opportunities for us to assist with communications needs increase. That's a win for both the customer and us!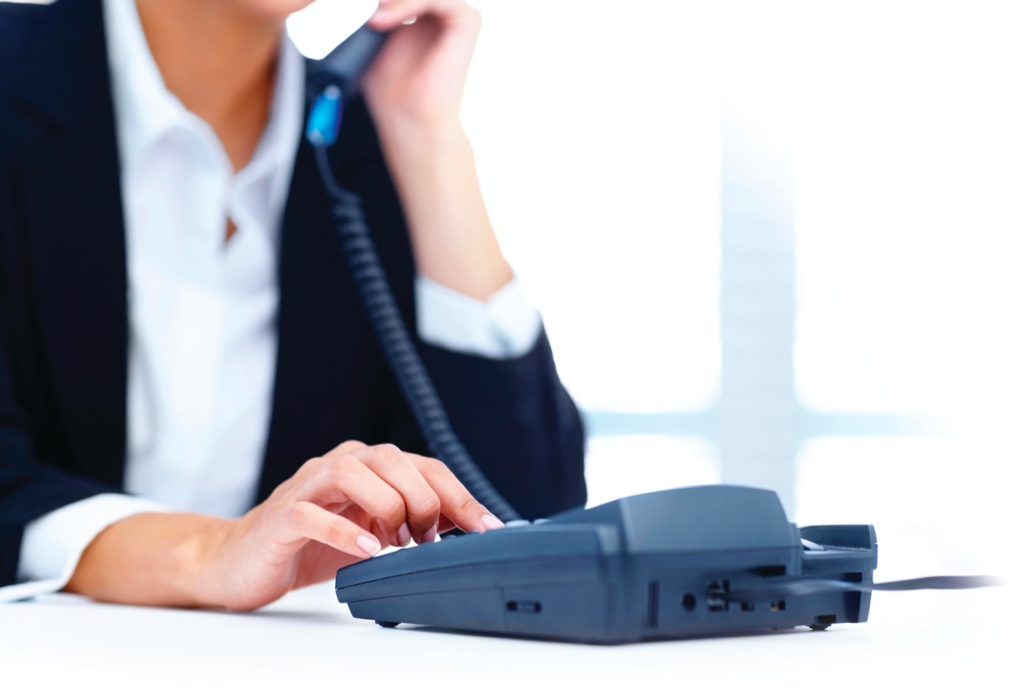 [6/29/2018] Does your business still have an old outdated phone system? If you're like many of our customers, the phone on your desk is not something you think about regularly. Most customers don't think about it until it fails and you are scrambling, wondering who can repair your phone system purchased in the 80s or 90s! You might be surprised to know that one of the great services DayStarr offers is cloud-based phones. While you still have the option of a physical phone on your desk, the brains are in the "cloud" (our datacenter). Our feature-rich cloud-based phone offering gives you all the latest options like intelligent time-of-day routing, enhanced voicemail, all on our ultra-reliable fiber network!
If you have ever replaced a phone system, you know the cost can be quite significant. One of our great benefits is a lower up-front cost than a traditional system. Additionally, business owners are seeing tax benefits from moving from a capital expense to operating expense.
When you use DayStarr's cloud-based phones, this is what you get:
Crystal clear, high-definition voice quality
Desk phones, handsets, and headsets, or softphones
Unlimited features, like voicemail, call forwarding and three-way calling
Customized programming and technical support
Web access to messages, call forwarding and more
Less equipment onsite
Unlimited national calling
Maintenance and support from your local DayStarr team is included
Isn't it about time to retire your outdated phone system? With DayStarr, you can streamline your phone system to better support your internal team and enable them to in turn better serve your customers. If you're ready to upgrade, contact us to learn about your options.

[6/29/2018] If you're local to Owosso, you've probably noticed that The Armory has been brought back to life. As the most significant revitalization project Owosso has seen in a long time, everyone is pretty excited to see this project completed.
According to The Armory's website, this reimagined space houses the Shiawassee Regional Chamber of Commerce, Shiawassee Economic Development Partnership, Michigan Small Business Development Center, and the Shiawassee Convention and Visitors' Bureau. There are also several small businesses and nonprofit organizations that have set up shop in the modernized building. Offices vary from spacious private suites to flexible workstations and common spaces. Whether you have a team of experts or are operating as a solo-entrepreneur, you can utilize The Armory's many amenities to grow your business.
DayStarr was closely involved in the project and is happy to share that we are the sole communications provider for the facility.
So, what does that mean?
All tenants pay a membership fee, and as a result, receive a variety of benefits. Everyone setting up shop in The Armory is equipped with DayStarr's state-of-the-art technology solutions including our fiber optic internet. In addition, while not required, all businesses in the building are eligible to purchase our cloud-based phones.
As the website explains, "The beauty of The Armory is the open, shared space that fosters creative collaboration between a variety of businesses." Given that Owosso is already a strong community focused on connection and the greater good, we are confident that The Armory will have a positive and bright future.
Interested in becoming a tenant? Contact The Armory!

[6/29/2018] There are a lot of mediocre companies with average employee morale and high turnover. In today's fast-paced business world, it's easy to focus solely on what's going on with your clients and overlook the condition of your internal team. However, that isn't good for anybody.
Last year, we evaluated DayStarr's company culture. The results showed that things weren't bad, but could be better. Because of this, we decided to revamp our core values to get everyone on the same page, improve our employee experience, and consistently deliver on our promises to our customers.
Our three core values not only define how we interact with our employees and peers but also our customers.
DayStarr's 3 Core Values
We Share a Unity of Purpose
We Respect and Support One Another
The Customers' Experience is Everyone's Priority
While there is a lot more detail that goes into what our core values mean, these are the big-picture principles that guide our team. DayStarr prides itself on being a fun place to work – where people can expand their talent, enjoy their family life, and feel empowered to make a positive difference. We want that to be the standard for years to come, and so we thought we should be proactive about fostering an atmosphere of growth.
To make sure these core values are understood and upheld, we created a reward system. We have a bi-weekly team meeting to recognize one individual for exemplary conduct and award them with a gift. The meeting also serves as an excellent way for the team to check in, ask questions, and encourage one another. We hope that by taking care of our internal team, our customers and community will also benefit.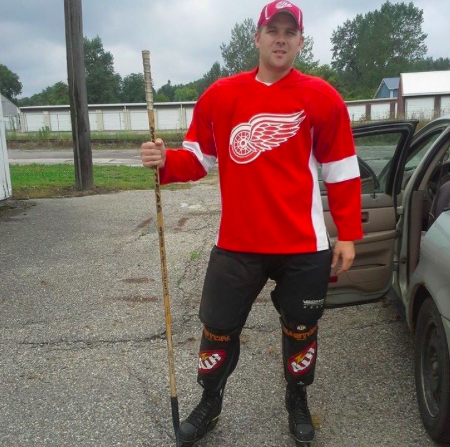 [4/1/2018] Nick Spannagel is the cloud-based (VoIP) business phone guru at DayStarr. If your business is looking for reliable phone service, Nick is the one who will help determine what you need, manage the install process, and answer any troubleshooting or configuration questions. While that may sound a little boring, Nick is pretty important in keeping your phones ringing all day with new clients! He also manages the day to day operations of DayStarr's Metaswitch, the hardware and software which handles all of our phone calls and phone services.
Nick has been with DayStarr for over a year now. When we asked him what his favorite part of working here was, he got a little nerdy. He said, "My favorite part is getting to work with the latest and greatest technology and being at the cutting edge of our industry." – We promise we didn't pay him to say that!
As a Michigan native, he moved around quite a bit while being stationed onboard a submarine in the Navy, before settling in Owosso. He and his wife, Nikki, purchased a home here last summer.  When asked what he loves about our community he shared, "I love all of the small businesses that we have here in town. There are so many local choices for whatever your needs are."
While the Spannagels don't have a lot of free time outside of working and taking care of their four kids – Anders (8), Mason (3), Brooklyn (2), and Oliver (4-months), they do love to take advantage of all of the outdoor adventures Michigan offers. They enjoy all four seasons and try to go fishing, camping, hiking, ice skating, swimming, snowmobiling, and four-wheeling as often as possible.
Besides taking family adventures, they are also quite the hockey family. Nick is heavily involved in the Corunna Hockey program. He plays in an adult league in the spring, coaches a high school team, and referees. His 8-year-old already plays in the hockey league, and his 3-year-old will start next year!
If you see Nick around town, be sure to introduce yourself and ask him your most burning VoIP questions!
[4/1/2018] CLH Insurance (most commonly known as Cadwallader Lord Hahn) has been serving its customers faithfully since 1903! CLH started out as a family-owned business, and while they have expanded significantly over the last century, they still put their people first – whether that's their customers or their staff. The firm is well-respected and known for high-quality service, honesty, and reliability. CLH employees serve on many community boards and committees and are the first to volunteer for fundraisers and community events.
Mike Ardelean, CLH President, is a former Citizen of the Year, an award given out by the Shiawassee Regional Chamber of Commerce annually. In a recent interview, Mike shared that CLH loves to do business with local establishments and to give back to the local community. Their commitment to serving their customers well is one of the reasons they choose DayStarr for their internet service.
The CLH team relies on fast and reliable internet speeds to deliver on the promises they have made. Mike shared, "The fiber [internet] is irreplaceable for our business. The longer we have to watch a screen change is time for our people and money it costs us. [Our business] lives by the internet."
DayStarr and CLH work together to ensure CLH has the technology solutions it needs to be successful. CLH values — and relies heavily upon — DayStarr's fiber internet so its phone and online services are not interrupted. Because relationships are so valuable to both organizations, it's been a win-win "connection!"
[4/1/2018]  Frustrated with the hassles of cable TV? You're not alone. Streaming continues to rise in popularity as the preferred choice for online programming. Today's consumers demand the flexibility and consistency streaming offers. People are no longer willing to wait for prime-time scheduling or deal with the frustrations of inconsistent cable service.
So, what's the key to gaining access to hundreds of shows at the drop of a hat? A reliable high-speed internet connection. Before we dig into that, let's take a closer look at the benefits of streaming, who the top providers are, and how you can successfully cut the cord.
Benefits of Streaming TV
If you're not yet convinced streaming is the answer, here are a few of the main benefits consumers love.
Watch what you want, when you want:

You no longer have to tune in at a specific time (or day!) for a specific show.



Binge watch your favorite shows:

Watch as many episodes as you want, whenever the urge strikes you.



Any device you want, anywhere you want:

Enjoy your favorite shows, no matter where you are, on the device of your choosing (phone, tablet, computer, laptop). In the car (passengers only!), in the doctor's office, or lounging on your couch. Where you go, your shows go.



Save money:

Don't pay for shows you're never going to watch.
Choose the Provider You Want
A few years ago, there were only a handful of players in the streaming game. Today, more and more providers are emerging. One of the best ways to determine which option will offer you the shows you want, at your target price, is to use a comparison tool.
The tool we currently recommend is Untangle – a cord-cutting website designed to help you select your ideal streaming service. Untangle's questionnaire will have you select your preferred network, shows, and viewing times. The site will then analyze your choices and generate the best and most affordable streaming options. Keep in mind, Untangle does not adequately cover local channel options. However, YouTube TV, Sling TV, and DirecTV each offer a selection of local channels.
DayStarr is currently creating our own comparison tool that will enable you to compare providers and devices. We will announce once the tool is available.
The most popular providers include:
Still not sure which provider is best for you? Most offer a short trial you can use for free before you commit.
Your Key to High-Speed Internet Access
If you live in Owosso or the surrounding area, DayStarr's fiber internet will keep your favorite shows streaming, all day and all night. DayStarr offers the most advanced technology for streaming and has the expertise you need to enjoy a seamless experience.
Specializing in helping consumers cut the cable cord, DayStarr offers the best internet in the area through our growing fiber network. More than 2,000 customers currently have access to our fiber internet. If you're not in our service area today, don't worry – in the next few years, we plan to reach the entire city of Owosso and several neighboring areas.
Want to know if you qualify for DayStarr's fiber internet? Check out the Service Availability Tool on our website!
Need More Info?
Still unsure why streaming is such a big deal or what it means for you? Check out these helpful resources!
Owosso Becoming "Gig City" with New Fiber Technology
Cutting the Cable Cord: Discovering the Benefits of Streaming
Shared Blog Post: Streaming vs Downloading
[4/1/2018] On a dreary winter day, we had an idea. To celebrate the Winter Olympics by engaging in our own talent competition (and we use the word "talent" very loosely here).
Our games began on February 13th and ran through the 21st. We filmed our "friendly" competitions and posted the videos on YouTube daily. Our mission? To have a few good laughs, brighten our employees' week, and introduce our team to the community in a unique way.
DayStarr is known for having a positive and rewarding work environment, but we knew this was an excuse to have even a little more fun than usual during the long Michigan winter. And let's be honest, DayStarr team members are willing to do pretty much anything to win a package of candy (the highly coveted prizes for medal winners).
To get a peek into the action, watch the first event: the Lineman Bolt Toss. Want to watch the entire series? Tune into our YouTube Playlist.  
So, who were the teams?
Athletes of the Township

Out-County Outcasts

City Slickers

Eastsiders
If you think our team names were creative, you should take a look at the events:
Lineman Bolt Toss

Deposit Slip Tally

Tri-fold Triathlon Event

Crawlspace Biathlon

Great Egg Slalom
The contestants proved to be multi-talented and tackled every event with heart, commitment, and a whole lot of confidence. No participation awards were given. Congratulations to the City Slickers for reigning supreme and snagging the overall Gold Medal!