About
Local Cable Providers Owosso MI
Hi, we're DayStarr Communications, a locally-owned, high-speed Internet and phone service provider. It's nice to meet you. We take ourselves seriously, but not too seriously.
Our Brand Story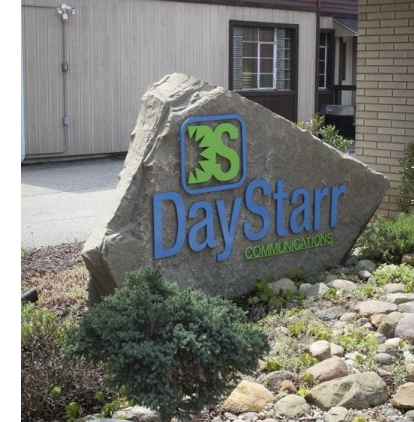 Founded in 2001, DayStarr Communications provides the fastest and most advanced fiber-based communication services in Shiawassee County and parts of Clinton County to businesses and residential customers. We specialize in high-speed internet up to 1000M (1G), telephone service with local and long-distance phone service with high-definition voice, as well as cloud-based phone systems to businesses, and wholesale services such as TDM and Ethernet through our fiber lines.
Needless to say, we are passionate about technology and how it can benefit our customers! Our #1 priority though? You! We provide unsurpassed, personal, timely customer service – something you simply won't find with a national carrier.
Because DayStarr is a local company, you will always be greeted quickly by an actual person. What a breath of fresh air!