Create Your Perfect Streaming Setup
Ready to boost your internet speed with DayStarr Fiber, if you haven't already, and leave video buffering behind for good? It will open up a whole new world of streaming possibilities that can complement your existing cable package or let you cut the cord entirely.
But which streaming set-up is right for you? The many choices can be daunting. Read on to create a custom streaming portfolio.
Netflix: The gold standard for those who love movies
Netflix, a pioneer in made-for-streaming television, has managed to hang onto its throne and is well worth the $9 to $17 you'll pay monthly. Many streamers believe that no setup would be complete without this staple. Why?
In recent years, the streaming giant has put an increasing emphasis on original programming — and it has paid off, resulting in some of the most celebrated, original content. The service now boasts more than 100 original movies and shows along with a streaming catalog that would literally take years to view in its entirety.
No matter what genres you're into, Netflix has you covered, from episodic shows like Ozark, Stranger Things and Orange is the New Black to riveting documentaries like Tiger King, Unsolved Mysteries and Lennox Hill to original movies including The Irishman and The Two Popes.
There are, of course, pluses and minuses to Netflix:
Thumbs up: Netflix supports HDR video, streams in 4K and its content can be watched offline on mobile devices. So you can finish that show you started last night on your commute to work.
Thumbs down: Netflix doesn't offer live TV or sports.
Hulu: For the budget-conscious streamer who binges TV shows
That's not to say that Netflix is for everyone. A budget-conscious alternative is Hulu with prices starting at $6 per month. Hulu's niche is offering full season and day-after access to a long list of shows you won't find elsewhere, including Family Guy, ER and Seinfeld.
And to a lesser degree than Netflix, Hulu has created award-winning content, including The Handmaid's Tale and the documentary, The Beatles: Eight Days A Week.
One big plus: Hulu has a live-TV option so you can watch live broadcast networks.
One big minus: You'll have to sit through ads — unless you pay for the commercial-free option.
Amazon Prime Video: A great streaming service you probably already have
If you've already paid for your Amazon Prime subscription that gives you free two-day shipping on purchases, then you've already got Amazon Prime Video. Similar to Netflix, the streaming service offers a huge range of TV shows, movies and original programming, including The Marvelous Mrs. Maisel.  Be sure to check out its catalog of HBO classics such as The Wire and The Sopranos.
Disney Plus: The "must-have" streaming service if you have small kids — or are a kid at heart
Disney Plus is quickly becoming a streaming staple for households with kids and superhero afficianadoes. The streaming service provides access to the complete catalogues of Disney (Frozen, Muana and every other Disney classic you've ever seen), Pixar (Toy Story movies), Marvel (Black Panther, Avengers) Star Wars and National Geographic. Looking to add more content? For $13 per month, you can bundle Disney Plus, Hulu and ESPN+.
Fubo: For the avid sports fan
Just want sports and news? Check out Fubo. For about $55 monthly, the service offers more than 100 channels in 4K, including a ton of niche sports channels and almost every cable and broadcast network you can think of — except for ABC and ESPN. Both of those are owned by Disney.
And you don't have to commit right away to Fubo. Seven-day free trials are available.
Crackle and Peacock: Totally free streaming services
Short on cash? Several streaming services are totally free. You won't get access to the latest blockbuster or the hot new TV series. And you'll have to put up ads. But that's what makes these options possible.
One solid option is Sony's Crackle. While the service offers limited TV shows, its catalogue of movies makes it worthwhile. Original programming is also part of the mix along with children's shows.
Meanwhile, Peacock Free provides access to TV shows from USA, Syfy and NBC as well as movies from Universal and Dreamworks Animation. All you need is an email address and password to start watching immediately. And if you get hooked, Peacock offers paid packages too.
Your days of sitting in front of a spinning wheel and a frozen screen will soon be a thing of the past with high-speed internet from DayStarr. Sign up today and start building your perfect streaming setup.
Employee Feature: Daniel Pray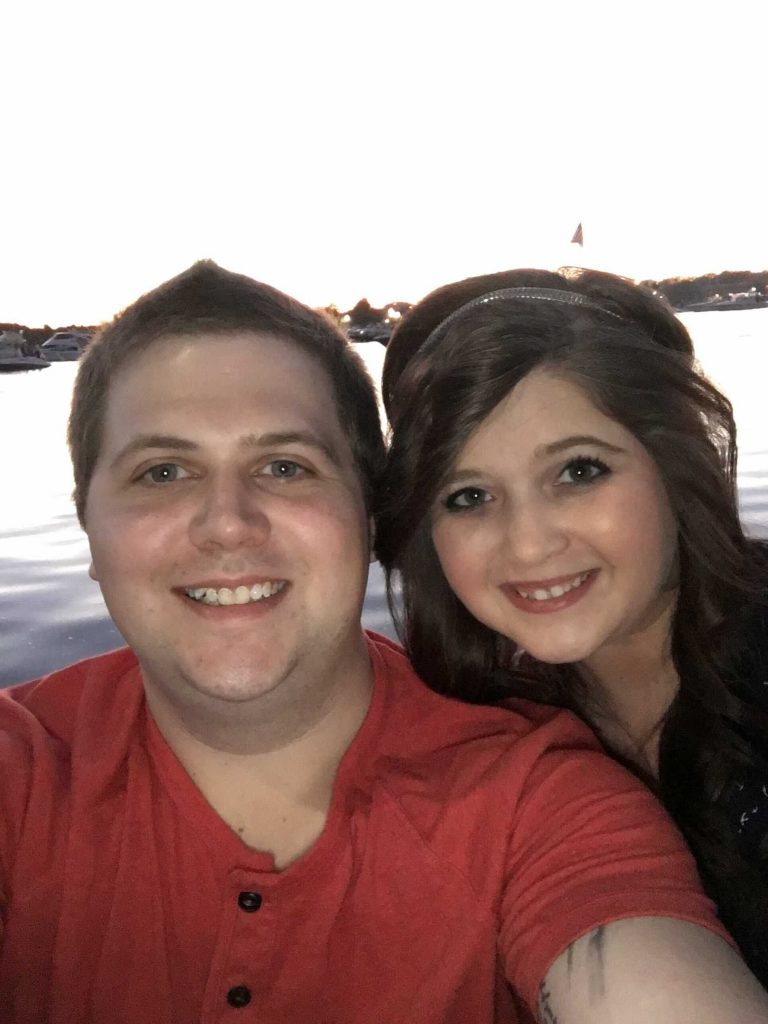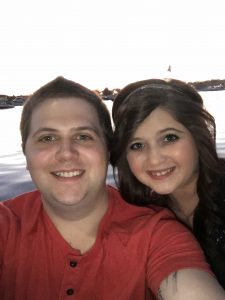 [12/17/2020] Meet Daniel Pray, one of DayStarr's Customer Support Technicians. As a Customer Support Technician, Daniel promptly identifies any customer issues and finds a quick resolution based on customer needs. He helps with some home and business installs as needed, as well as restores equipment to ensure it is working up to standards.
"My favorite part about working at DayStarr is being part of a team who shares a common goal, to provide excellent service at an affordable price. The entire team is incredibly helpful and never turns down helping someone out," explained Daniel. When talking to friends and family about what he does he proudly says that he works for a company that cares about their community!
Originally from Ovid, Daniel moved to Owosso as a kid and graduated from Owosso High School in 2009. He then went on to Baker College where he earned a degree in Web Development in 2012. Daniel has a background in cinema management and loves watching technology evolve and help us in our day to day lives.
In his free time, Daniel enjoys traveling with his wife, Morgan (pictured), and their dog, Loki. When he's not traveling, on weekends he's generally spending quality time with family or friends. Some of Daniel's hobbies include discovering new and creative music, woodworking, gaming, or relaxing with a good movie.
Daniel has been a valued member of our team and we appreciate him greatly!
Budget-Friendly Smart Kitchen Devices for Holiday Cooking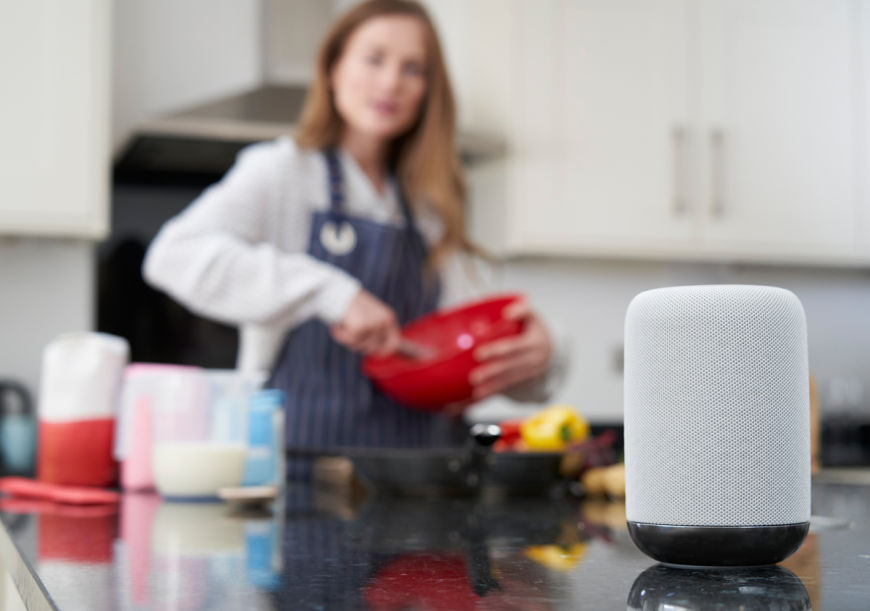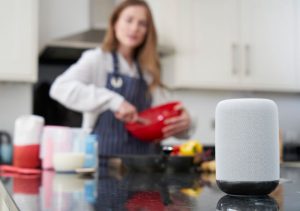 [12/17/2020] Whether you're preparing a family dinner or baking Christmas goodies, these budget-friendly smart devices, paired with fast and reliable internet from DayStarr Communications, will save you time and up your game in the kitchen this year.
To say that the Drop Scale is more than a traditional kitchen scale is a serious understatement. Once connected to your WiFi, this scale can keep all of your recipes on track. For instance, let's say a recipe calls for more than you have flour left in the pantry. You simply pour what you have into a bowl on the scale, and it will recalculate the all of the other amounts in the recipe for you. Or, maybe you'd like to swap out one ingredient for another. Drop Scale will tell you exactly how much of that new ingredient you should use to balance out your recipe.
Tired of constantly having to drop everything to look at the meat thermometer in the oven? Or, having to buy an extra thermometer to monitor two things at once? This smart thermometer from iDevices solves both of these problems by connecting to an app on your phone. With it you can track two temperatures at once on your smartphone via an app and set up alerts for when your target temperature is reached. That way you are free to work on your other holiday meals, dishes, or entertain your guests.
The June Oven is not exactly on the inexpensive side at $700, but for everything it can do, you may want to make the investment. In addition to being a countertop oven, this smart appliance is also an air fryer, slow cooker, toaster, and broiler. It also has a built-in HD camera that can recognize various ingredients and prompt you with suggested cooking programs. And when connected to WiFi, you can use an app to monitor your food with the camera and make any necessary adjustments to the settings from anywhere.
Hamilton Beach Smart Coffee Maker
By the time December gets here, let's face it, you're going to need all of the coffee you can get. This connected coffee maker can stay one step ahead of your caffeine needs thanks to its advance scheduling features. And if you find yourself in need of a "pick-me-up" while you're knee deep in wrapping paper? No problem. The Hamilton Beach coffee maker integrates with your WiFi-enabled Alexa to make it completely voice controlled. You can even control the strength of the brew!
Let these smart kitchen devices, and fast and reliable WiFi from DayStarr Communications keep you on track this holiday season.
New Internet Packages Featuring Plume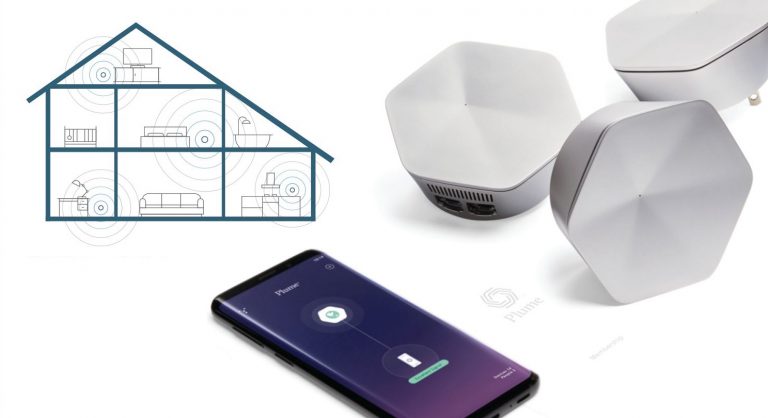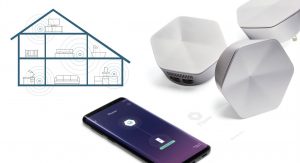 [12/17/2020] Have you heard we have new Fiber Internet packages? Our new packages are specially customized for the size of your home and feature Plume SuperPods to extend your Whole Home WiFi! We've taken big homes, small homes, big families, small families, and any and all chaos into consideration. We are confident we have a package just for you that will exceed your expectations.
We may have new packages with faster speeds, but we are still delivering the local and dependable internet our community has enjoyed for two decades. We know the faster speeds we offer will make your experience using the internet much more efficient and enjoyable. Many subscribers have told us they can do so much more and everyone in the house is much happier!
For more information regarding our new packages and Plume click here.
DayStarr Giveback Day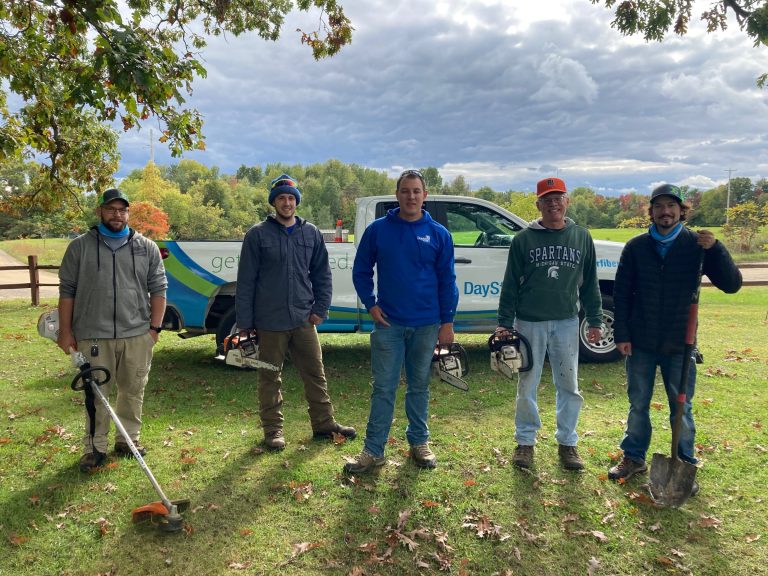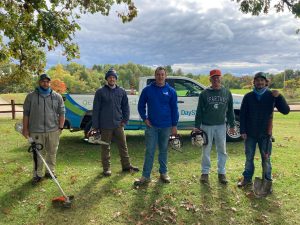 [12/17/2020] Earlier this fall we had the opportunity to volunteer for many nonprofits in Shiawassee County, including Child Advocacy Center, DeVries, Respite, SafeCenter and, The YMCA Camp. "We really enjoy giving back to our wonderful community and try to schedule a Give Back Day at least once a year," said Collin Rose, DayStarr President.
At each location we worked as needed, most tasks being outside work, like raking leaves and cleaning gutters. We even fixed a broken fence. We also spent a part of the day cleaning up around Downtown Owosso.
Each year our employees look forward to Give Back Day, not just to do something out of their normal workday, but they also get the opportunity to work with other DayStarr employees they don't work closely within the normal day to day at DayStarr. "Not only are we giving back to the community, but we're also growing stronger as a DayStarr team," said Aaron Lobb, DayStarr Finance Director.
As always, we are looking forward to our next Give Back Day to further serve our community.
2,600 Subscribers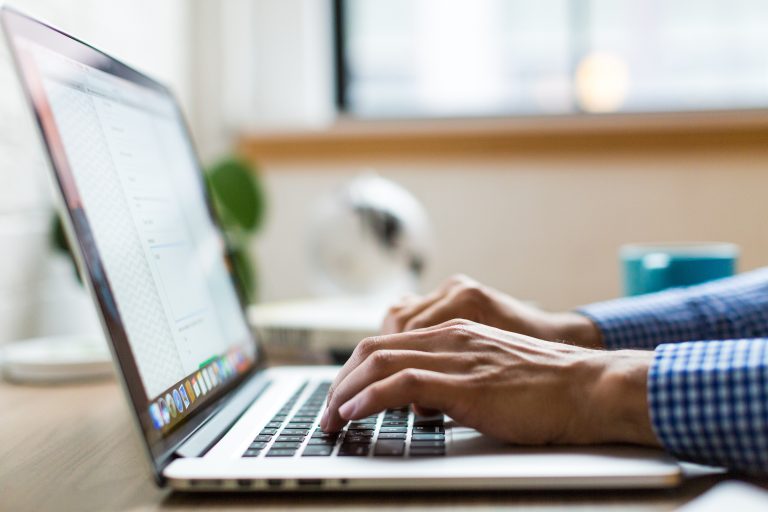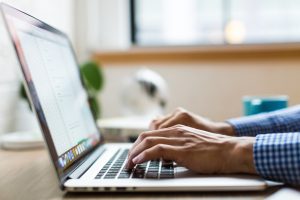 [12/17/2020] We hit an exciting milestone this year! We are happy to announce that we have over 2,600 DayStarr Fiber Internet Subscribers! Although most of these subscribers reside in Owosso, we also have subscribers in surrounding areas including Bancroft, Corunna, Durand, Laingsburg, Ovid, Perry, and Saint Johns.
We are grateful for each of you and are happy to be serving you as loyal customers. We love our community and our customers and wish each of you a very Merry Christmas!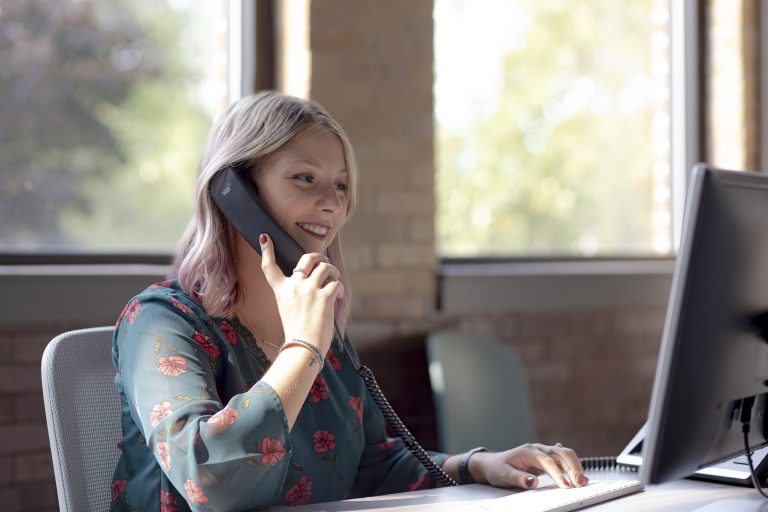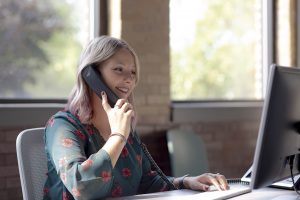 Providing You with the Highest Level of Service
[12/17/2020] Over the years our number of subscribers has grown and continues to as we build our network. From the beginning, we have always strived to give all our customers an excellent customer experience, from their initial interaction when signing up for service, to installation, and beyond. We believe our customers deserve the best!
As our customer base grows, we are determined to continue this high level of service. It is for this reason that we have partnered with CNI to help with customer support. CNI will be helping us with after-hours calls as well as days our office may be closed on weekends, holidays, or company events. CNI is an Ohio company, that shares our commitment to excellence in customer experience.
The phone number to reach them will be the same number you call now and there will still be an option to leave us a message directly for us to respond to the following business day. The highly trained support technicians at CNI will be able to do initial troubleshooting and check DayStarr customer equipment and your account status. If needed CNI can contact one of our team members to assist if the issue is more hands-on.
We are happy to bring CNI on as a partner and know this will be a great addition to our after-hours customer service. You can read more about CNI here: https://cniteam.com.
At Home Learning Strategies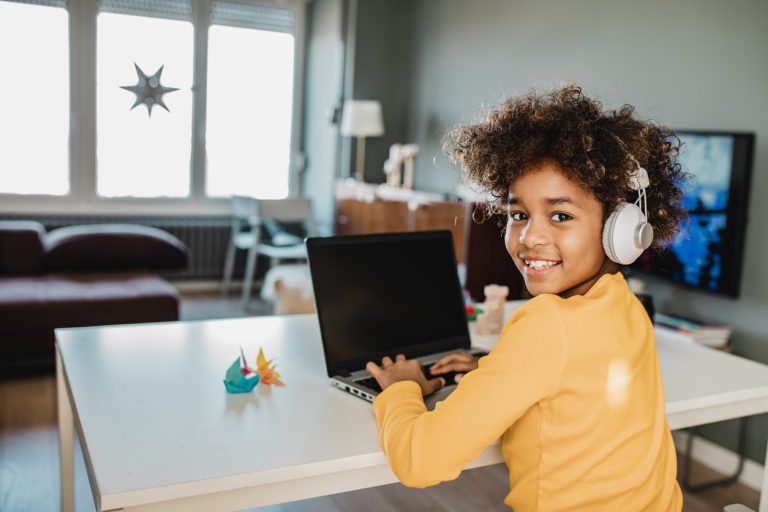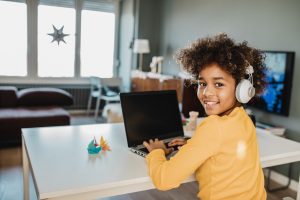 [9/15/2020] This school year will certainly put a lot of stress on parents, who must unexpectedly navigate the virtual learning landscape on top of their jobs and other responsibilities. How do you keep students, who would prefer to think of the new school year as an extension of summer break, focused on learning?
In addition to having our fast and reliable internet to power all of your devices, here are a few other strategies to help your students excel during these at-home learning days.
Create a Routine
While the schools and teachers will certainly have a routine during the virtual school day, it is also important to develop a routine at home during the rest of the day. For instance, experts suggest adhering to a regular bedtime on school nights and structuring your morning similar to how it would be if you were attending school in person. This means waking up at a consistent time each morning that allows for breakfast and getting completely ready for the day before sitting down at the computer.
Designate a "Classroom" Space
Whether it's a home office or the kitchen table, you should designate one specific area in the house as the virtual classroom. When choosing the space, keep in mind a few things:
It should be low traffic (i.e. not a busy thoroughfare in the house)
It should be away from the noise of everyday life
It should have easy access to a plug-in case your device's battery gets low
Eliminate Distractions
Pets, toys and devices are constant temptations for students learning at home. That's why it's best to keep all of them out of your classroom space during the school day. Think of your child's learning space at home as if it were their desk at school. Anything that would not be allowed on their desk or in their lap at school, should not be there at home either.
Be Mindful of "Screen Time" Overload
While it is good and productive screen time, the virtual school day still counts as screen time, and the simple fact is that staring at device screens for a long period of time is not good for anyone, much less children. Once the virtual school day is over, take a break from screens and spend a few hours offline. Be it playing outside, reading a book, or exercising, give your kids' minds and eyes a rest from staring at a screen.
Affordable Computers for the Home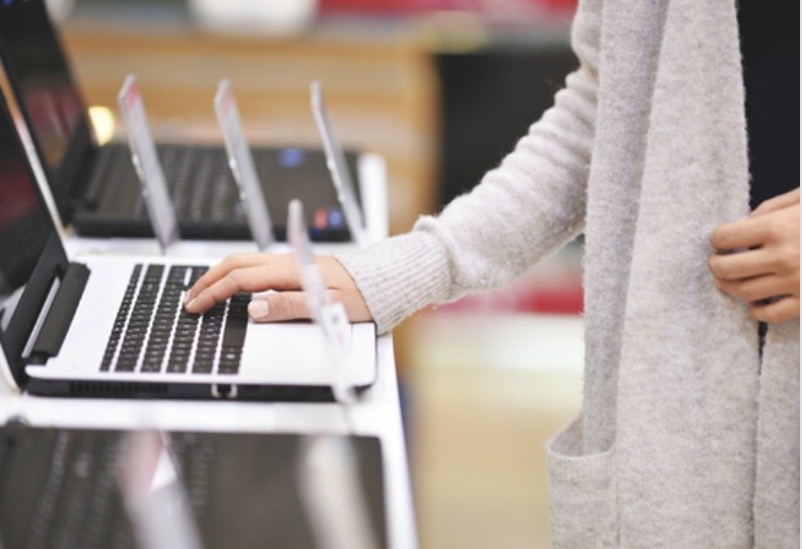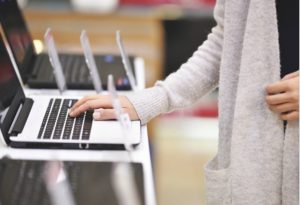 [8/12/2020] Buying a home computer is like that old cliché about buying a boat: You can spend as little or as much as you want and end up doing essentially the same thing.
The point being, you don't need to spend a fortune to "stay afloat" and perform the basics of internet surfing, document editing, email, socializing, shopping, banking, and video streaming.
Computer makers know that, and the market is flooded with relatively inexpensive devices that can make it hard to choose. For the average home user, you can begin by deciding between three basic choices: tablets, laptops, and desktops.
Desktop computers require a separate monitor, of course, and aren't convenient to move around. Because you can get the same features and functionality for the same investment, and often less, in portable devices, tablets and laptops may well be the way to go.
A Shiny New Chromebook
OK, so now, laptop or tablet? Well, tablets―like Apple's iPad and Microsoft's Surface―begin as touch screens that can accommodate external keyboards. Laptops, on the other hand, begin with the keyboard and can come with touch screens.
The simplest machines are Chromebooks, typically small laptops, which run on Google's Chrome OS (operating system). Most of the applications and documents are stored in the cloud, not on the device itself, so you'll need to be connected to the internet to use most features. That lack of hard drive and limited software capabilities results in prices in the $100 to $250 range.
Chromebooks are great for the casual home user, very light and portable, but not really that suitable for people who work and play on their computers. These are not choices for serious gamers or visual designers, of course, and if that's you, you're already well aware of your need for speed and size.
Looking at Laptops
As for laptops―which typically run on Microsoft Windows or Apple iOS operating systems—expect to pay $250 or more for a decent model that has the processing power, memory, and storage to handle both home and work duties. They also tend to have larger built-in monitors than tablets and Chromebooks.
Docking stations, which connect a laptop to an external monitor and/or keyboard, generally run from $75 to $150 and are ideal for the user who wants both the big screen and portability, the best of both worlds.
Home Computing Homework
There are multiple sites to review your options online. Educate yourself first, for instance, by beginning with a neutral site like the Computer Buying Guide from Consumers Reports.
Then, once you decide what kind of computer you want, start shopping. Visit stores in person when you can. You might be surprised at how different a keyboard might feel or screen display might look to you in person.
Then, with that knowledge as power, keep in mind that prices change constantly and vary from site to site. Two good places to start your comparison shopping are at Amazon and Best Buy.
You don't have to spend big money to get big functionality in a home computer. Just do your homework to find what you need, and make sure you maximize that connectivity with our fast and reliable internet!
Employee Feature: Dennis Graham
[8/17/2020] Meet Dennis Graham (right), one of DayStarr's Customer Support Technicians. Dennis joined us back in January and has been a great addition to our team. As a Customer Support Technician, Dennis is dedicated to providing exceptional service to our customers. He is always sure to see any issues to the resolution. Dennis also enjoys tackling any other projects that allow him to gain experience while working alongside his coworkers.
"My favorite thing about working at DayStarr is the joy and/or relief that you get to see from customers when you can resolve their issue and having that feeling of accomplishment at the end of the day," explained Dennis.
In his free time, Dennis enjoys spending time outdoors, powersports, and computer gaming. However, above all else, he loves spending time with his family. Dennis is originally from Michigan but grew up on the east coast and spent a majority of his youth in Florida.
We are happy life brought Dennis back to Owosso, Michigan, and love having him as part of Team DayStarr.