Six Platforms and Websites to Help You Read More in 2023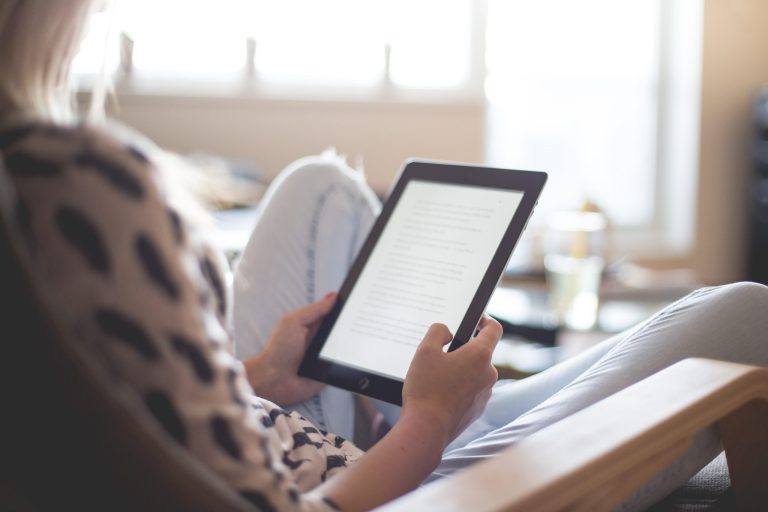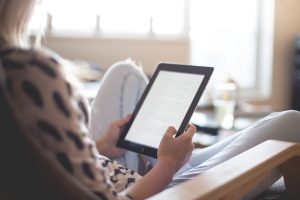 [1/24/2022] There are few better things you can do for yourself than sink into a good book or a resourceful magazine article. A well-told story helps you inhabit another's mind and can even provide insights into your own life.
This is the joy of reading—and it's truly one of life's great pleasures. And reading more good books is an excellent New Years' resolution! Fortunately, getting access to outstanding reading material is easier than ever.
By connecting through DayStarr's high-speed fiber internet, you don't have to run to the bookstore or wait for a hard copy of a book to be delivered to your home. Instead, the excitement of a new read can appear in seconds on your tablet, smartphone, e-reader, or any other device of your choosing just by downloading it!
To facilitate more reading in 2023, we've compiled a list of six apps, websites, and other platforms to help you discover and explore more books this year.
And many of these apps and websites will connect you with readers who share your reading tastes and passions. So here's to many page-turners in 2023!
Libby
Our first recommendation, Libby, provides free access to thousands of ebooks. Sign up for a Libby account if you have a library card, and your local library uses Libby's system. Once logged in, Libby offers thousands of titles for free!  In addition to ebooks, you can also borrow audiobooks and digital magazines.
Libby works as an online e-library, letting you "check out" up to ten titles at a time (or more, depending on your library!), which gives you a wide selection to read from before needing to return them.
You can keep each book for 14 or 21 days (loan times depend on your library's policy). Libby also offers "tags" to save books you'll want to check out later. You can also choose a "deliver later" feature if you're still in the middle of a book and not ready for a read you've placed on hold.
However, remember that some newer, bestselling titles frequently have long waiting periods before you can take them out.
But given that it's free, Libby is still one of the best options for finding and reading ebooks. We find Libby particularly appealing during vacations and for other travel, where you know you need to find that perfect beach read during your summer getaway.
Goodreads
Goodreads is an Amazon-owned website and app that serves as a one-stop reading station, great for researching potential books, keeping track of what you want to read, your reading goals, and checking out what other readers think about specific titles. It's an excellent place to find your next read and write reviews of books for others, too.
To help organize your reading, Goodreads lets you create "shelves" of books. You can create different categories, from simple shelves of "Read or Unread" books to a system with various genres.
And if reading more in 2023 is on your New Years' resolutions list, you should also check out Goodreads' annual reading challenge, which lets you—and your Goodreads friends—track your reading goals and progress throughout the year.
Readly
If you enjoy reading various magazines but don't want to blow your budget, you should check out Readly.
Unlike the other suggestions on this list, Readly was developed specifically for reading digital magazines (instead of ebooks). You get access to thousands of magazines on almost every topic imaginable for a relatively small monthly subscription fee.
Readly works particularly well on tablets, smartphones, and other handheld devices. And with a catalog of over 5,000 magazines, you'll be hard-pressed to run out of reading material.
You can even read specific articles from different publications instead of scrolling through each magazine for content. For magazine readers, it's tough to beat Readly's value and diversity of content.
Amazon, Kindle, and Kindle Unlimited
While you may be surprised to see the online shopping giant on this list, don't forget that Amazon originally started as an online bookseller!
And that original mission lives on strongly more than two decades after its launch. Indeed, Amazon is a veritable research haven for books of all kinds.
Its search tools lead you to similar book topics and authors and show you what other like-minded readers are buying. Most books have a sample chapter to read, including the table of contents, giving you a good feel for the book before you purchase it.
And because Amazon has millions of users and thousands of book reviews, it's a fantastic starting place for finding your next great read.
Amazon's related e-reader devices and services make reading an even better experience.
The Kindle e-reader is beloved by millions, and includes many different features to mimic the appearance of actual pages. Font sizes and page lighting are adjustable, too, making it easy on the eyes.
In addition, several models include Amazon's electronic ink display, which makes reading easy in any light, including full sun. You can even highlight certain passages to return to repeatedly.
Amazon's various memberships and subscriptions (like Prime) include many free ebooks available each month. Be sure to check out Kindle Unlimited, which for a reasonable monthly fee offers access to tens of thousands of books.
Generally, you can read up to 20 books at a time, so Kindle Unlimited gives you some leeway to dive into different topics and genres.
Audible
Another convenient way to "read" more is through audiobooks, a technology that has grown tremendously popular in recent years. Audiobooks let you "read" on the go, whether driving, walking, exercising, or multitasking. And Audible is one of the best audiobook providers available.
Audible, owned by Amazon, is available as an app on your smartphone or tablet, making it easy to listen to on the go. It's also loaded with other features readers can enjoy, such as adjusting the narration speed to help you get through books faster. You can also slow them down and rewind them to capture key points better.
Audible also creates exclusive content, from books and short stories read by celebrities to full-cast dramatizations. While audiobooks have a reputation for being expensive, Audible's tiered memberships have significantly reduced their costs.
So depending on how quickly you read—er, listen—to your audiobooks, Audible provides options to fit your budget and your listening style.
Scribd
Our final recommendation, Scribd, is a paid service that opens the door to more than 60 million titles of all kinds. Its library is incredibly vast!
Scribd began as a platform for sharing academic, scholarly, and other more technical articles, and it remains an excellent resource for students, researchers, and the intellectually curious.
Scribd's monthly subscription provides unlimited access to its ebooks, e-magazines, and audiobooks library. It also serves as a hub for readers who offer some of the most detailed and honest book reviews and suggestions online.
We hope these six recommended apps, platforms, and websites will help jumpstart your reading for 2023. With their help, we're confident you'll be a voracious reader in no time!
New Year, New Devices: Things to Watch for with Your Newest Tech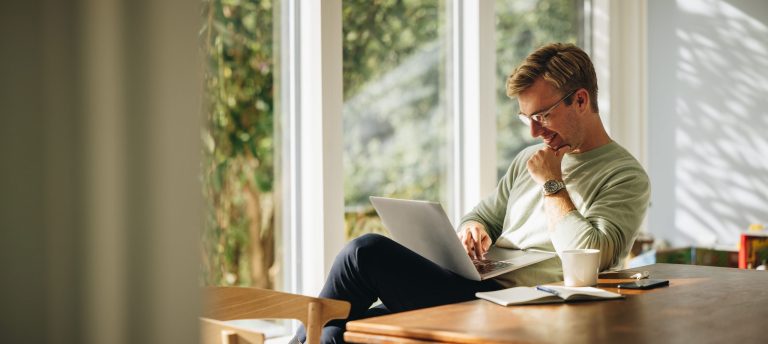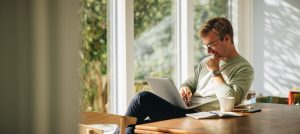 [1/24/2023] Now that the holidays have passed and you've opened your gifts and set up your latest tech and coolest new devices, you may wonder if you're getting the most out of all your new gadgets.
You might be curious about whether that subtle internet service slowdown is caused by your new tech instead of a gremlin or bad weather.
New devices can be incredible, but with new tech comes new potential impacts and complications. You're probably dealing with head-scratching setups, bandwidth hogs, programming the proper settings, and protecting your privacy. So, we understand that new tech can sometimes be a headache or hassle.
The good news is that you can ensure that your new devices don't overwhelm your internet, because you utilize DayStarr's advanced Fiber network, you've got a head start on maximizing your new tech's speeds and innovations.
We'll discuss some common issues to look out for when setting up new devices and technology in your home. Then, with a few simple steps and adjustments, you'll be on your way to having the most tech-savvy digs on the block!
Bandwidth Hogging
One of the most common sources of frustration for many internet users is bandwidth hogging.
Bandwidth refers to the amount of data an internet connection can transmit per second. Bandwidth is different from internet speed, which refers to the rate data is transmitted per second. You want high speeds and increased bandwidth capacity for reliable, fast, and productive internet.
Bandwidth hogging occurs when a device or internet activity uses lots of bandwidth, making everyone else's internet experience sluggish.
Devices that use a lot of bandwidth include that awesome new smart TV you've just set up—especially once you've started streaming movies in high definition.
Or maybe one of your family members has started recording and uploading more videos to TikTok, YouTube, or Instagram from their brand-spanking-new smartphone. That budding at-home cinematographer uploading and downloading videos is another infamous bandwidth hog!
If you've noticed an increase in slowdowns or general sluggishness with your internet after setting up new devices or tech at home, bandwidth hogging is a likely culprit.
There are online tools available to analyze bandwidth usage among all your devices and activities that will help identify the source of bandwidth hogging.
Once you've confirmed that bandwidth hogging is your problem, consider upgrading your internet's bandwidth capacity by improving your internet plan. Upgrading your internet speed will significantly increase your home's bandwidth and should meet just about all of your needs.
Contact a knowledgeable and helpful DayStarr team member for more information about improving your bandwidth. We offer speeds of up to 1 Gbps, dramatically enhancing your home's internet performance.
Check for Software Updates—and Install Them
Even though you can't wait to start streaming on your shiny new devices or show them off to your friends, you should do a few things beforehand.
The very first thing you should do after setting up a new device and connecting it to DayStarr's Fiber network is to run a software update check.
Just about every tech device runs on software and firmware that the manufacturer and programmers regularly improve. Updating software is essential for security, as programmers always work to identify security weaknesses in their code or vulnerabilities that hackers can exploit.
Remember that your new device may have been sitting in a warehouse or store for months before you purchased it—and during that time, the manufacturer may have issued multiple software and firmware updates already! So you must ensure your software is up-to-date.
Most devices have settings that let their systems automatically check for software and security updates. You can also let the system install those updates automatically. Still, many people prefer to be prompted to install them first (especially if you don't want to be stuck waiting for several minutes or longer for installation to be complete).
We consider staying on top of software, firmware, and security updates a must—it's simply a step you cannot afford to neglect for any of your devices, old or new.
Location Settings
After updating your software and updating your security, take a few minutes to check your new device's privacy settings. So much of your online activity leaves a digital trail that you might prefer to reduce.
You can start by turning off your "location."
Many devices track your physical location—right down to your zip code or street address! Though some apps depend on your actual physical location to operate properly (i.e., navigation, weather, and other map-related apps), plenty of apps do not need your location to work well.
You can adjust your location settings to require permission from certain apps before they start tracking or even hide your location altogether. Every device is different, so check the options in each device's settings or preferences before proceeding.
Other Privacy Settings
Next, check out other privacy settings and make some common sense adjustments. For example, many devices are digitally "spying" on you, tracking your browsing activities or seeing the kinds of TV series and movies you like to watch.
Smart TVs utilize a technology known as "Automatic Content Recognition" or ACR, which scans the titles of the streaming content you view and transmits that information for digital analysis—which then gets used to better "target" you with ads and other marketing materials.
Yes, we know it sounds creepy (though the practice does reduce the costs of smart TVs).
The good news is that you can altogether disable ACR tracking on your smart TV. Of course, each smart TV is different, so check your device's settings and follow the prompts to turn it off.
Additionally, some devices are even "listening to you."
Smart speakers sit around just waiting for their unique "wake word" to be uttered, hearing every sound in its range, including your voice.
Again, each manufacturer's device is unique, so log in to your account and check out its settings or preferences. For example, you can limit how long to keep your voice recordings (i.e., the questions you ask Alexa or Siri, or Google) or simply turn them off entirely.
Wipe Your Old Tech Before Passing It On!
Finally, don't forget to take some common sense precautions with your old devices.
It's tempting to pass an older tablet, smartphone, or smart TV on to your kids or even to sell it. But remember that sensitive information and data could be there, too. And we're not just talking about your browsing history!
Credit card information, Social Security numbers, and even personal photos can linger digitally for years on old devices.
Be sure to "wipe" the memory off your devices before you sell them, give them away, trade them in, or even trash them (or, preferably, recycle them at an appropriate facility). Look into the settings and features of each device or even invest in an app or other program to safely eliminate all of your data before you get rid of your old device.
These Bandwidth Hogs Slow Your Internet (Unless You Have Fiber)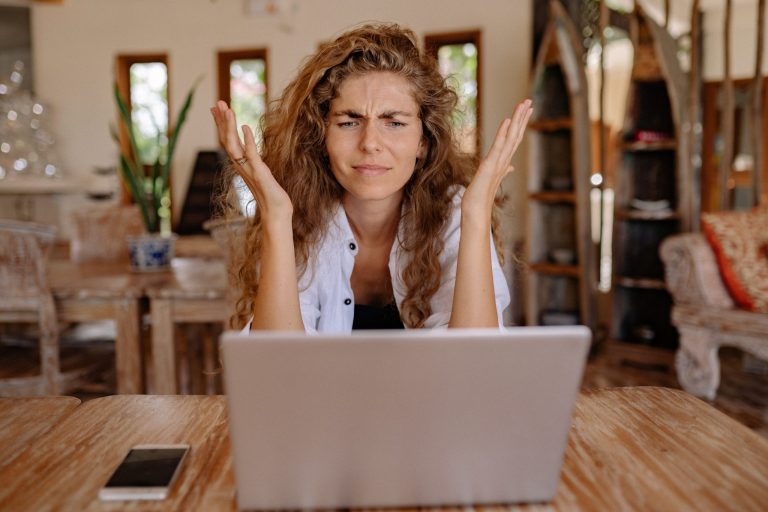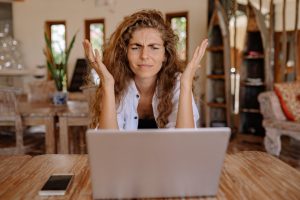 [1/10/2023] Many internet users experience a sluggish connection even with "high-speed internet." They've invested in a good Wi-Fi router, perhaps a range extender, and may have even upgraded to a faster internet plan.
So why do they find themselves frequently frustrated by slowdowns and freeze-ups? What about their devices—or internet plan—causes this underwhelming performance? And what, if anything, can people do to reduce or even eliminate these issues?
The most likely culprits behind poor internet performance are bandwidth hogs—devices and online activities that gobble up too much bandwidth and slow down everyone's internet access.
The good news is DayStarr's advanced fiber network provides exceptionally high download speeds and the much-overlooked bandwidth capacity that only fiber internet can offer. Combined, fiber's high speeds and excellent bandwidth can end internet sluggishness.
We discuss bandwidth in greater detail below and explain why every internet customer needs to understand it.
Then, we turn to the most common bandwidth hogs in most people's homes—devices and online activities—and then explain how DayStarr's best speed tiers can help resolve any bandwidth issues.
What Is Bandwidth—and Why Is Higher Bandwidth So Important?
Bandwidth can be confusing. Put simply, bandwidth is the amount of information an internet connection can manage per second.
Bandwidth doesn't measure a particular internet connection's rate (or speed). Instead, it's about the volume of online data a connection can "carry" and transfer at any given time.
High bandwidth levels let internet users accomplish activities like streaming TV shows, participating in video calls, playing online games, and posting to social media simultaneously without any slowdowns.
More bandwidth is indispensable for keeping an active online household productive—and happy!
What Exactly Is a Bandwidth Hog?
A bandwidth hog is a colloquial term for a device or online activity that eats up more than its fair share of bandwidth. It hogs too much bandwidth and greedily takes it from other devices or activities. Keep in mind that everyday web browsing typically has little impact on overall bandwidth use.
Some devices are famous bandwidth hogs. So, just by turning on and connecting to a bandwidth hog, a huge amount of available bandwidth on your internet connection will be used.
And certain activities require excess bandwidth to carry out your needs.  So when even one (or more) bandwidth hogs are activated, the dreaded slowdowns and freeze-ups can occur, leading to frustration and anger in your home!
Common Household Bandwidth Hogs
Smart TVs
Today's smart TVs feature enhanced technology that displays amazing picture quality.
High-definition, 4K, and 4K Ultra-HD TVs produce stunning imagery and hog lots of bandwidth in the process. Using your smart TV will devour an enormous slice of your home internet's bandwidth. If you have limited bandwidth capacity, your smart TV could impact other devices and online activities or even slow down a show you want to watch.
Video Streaming
By far the activity with the most excessive use of bandwidth is streaming video.
Netflix tends to be the top offender, in part due to its popularity and vast library of content. Many people stream shows and movies on other devices like their tablets rather than just their smart TVs. And if you have more than one person in your household—and multiple tablets and phones in use—your bandwidth can easily be hogged just by streaming shows and movies.
And Netflix isn't the only problem.
Streaming services like TikTok and YouTube also use lots of bandwidth. Posting TikTok videos also compounds the bandwidth problem because it involves sending information from the device to a server, consuming even more bandwidth in the process.
Video Calling
During the Covid-19 pandemic, video conference calling became a daily part of life for many people. Zoom, FaceTime, Skype and other services allowed people to stay connected face-to-face, even across long distances. But video calls are notorious bandwidth hogs.
Voice, text, and video all combine to devour bandwidth—and that's why you've experienced those ridiculous freeze-frame faces during the call!
And remember, with video calling, you are not just receiving data—you are also continuously sending it back to the server (and then to your loved ones' devices). That accounts for video calling's massive appetite for bandwidth and why so many video calls end up frustrating people (unless you have fiber internet!).
Online Gaming
Another big-time bandwidth hog is online gaming.
Online gaming is incredibly problematic from a bandwidth perspective because, like video calling, information is shared—from the player back to the server and the server back to the player. It often jams the internet connection for gamers and others in the house.
Higher bandwidth allows this excessive volume of data to transfer with far less latency or other delays. So gamers experiencing lag or freezes will benefit from internet plans and tiers that provide more bandwidth.
What's the Best Way to Get More Bandwidth?
Well, apart from eliminating bandwidth hogs—the devices and activities you already have and love—your best solution is to upgrade to fiber internet.
DSL, cable, and satellite internet don't have fiber's high speeds or bandwidth capacity because fiber's innovative design and cutting-edge materials allow for data to transfer faster and in much higher volumes.
 If you already have fiber internet and would like to improve your internet service, you should increase your plan's maximum speeds. With fiber internet, you can select a service tier with 1 gigabyte per second (and possibly more, depending on your provider).
A 1 gigabyte per second tier provides plenty of bandwidth to allow a steady flow of online activity like streaming TV and movies, video calling, online gaming, and social media posting. Just by using fiber internet and upgrading your internet speed, you should easily get all the bandwidth your household needs.
To sum it all up, the more bandwidth an internet connection has, the more information it can send out and get back at any particular moment.
And with fiber's advanced technology and higher speeds, you'll have additional bandwidth to disburse throughout your home and among your devices. With fiber's higher bandwidth capacity, your household can avoid the freeze-ups and slowdowns that still plague so many internet users today.
If you have more questions about how Fiber Internet and its maximum speeds and higher bandwidth can make a difference in your internet connection, feel free to reach out to the helpful DayStarr Team Members!
DayStarr Christmas Party 2022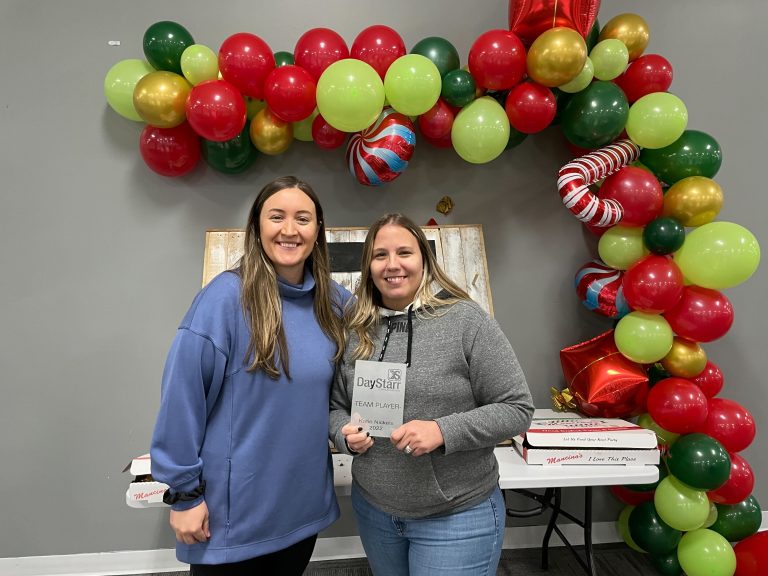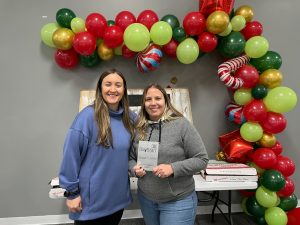 [1/4/2022] What a wonderful year 2022 was at DayStarr. Our team has grown so much, we expanded our service areas, added new plans, and we celebrated all of it at our Christmas party on December 23rd at the Capital Sports Fieldhouse. This is always a fun event for our employees as well as their families.
This was the second year that we voted on and crowned our annual Core Value Champions! This year's winners are: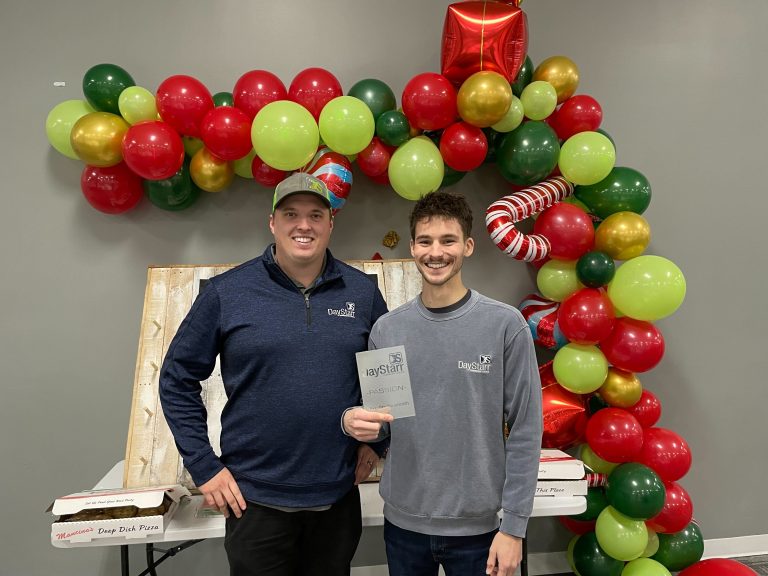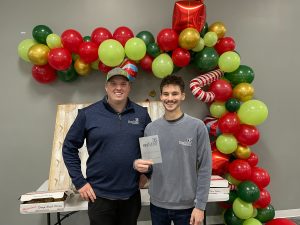 Passion – Austin Beamish
Team Player – Katie Nickels
Servant's Heart – Luke Wilhelm
In addition to getting together and celebrating as a DayStarr family, we also incorporated some trivia which was a blast! There was also dodgeball, knockerball, fowling, cornhole, basketball, and batting cages. We couldn't have asked for a greater group of employees to celebrate the past year of accomplishments with!
We look forward to what 2023 has in store!
How Fiber Optical Cable is Made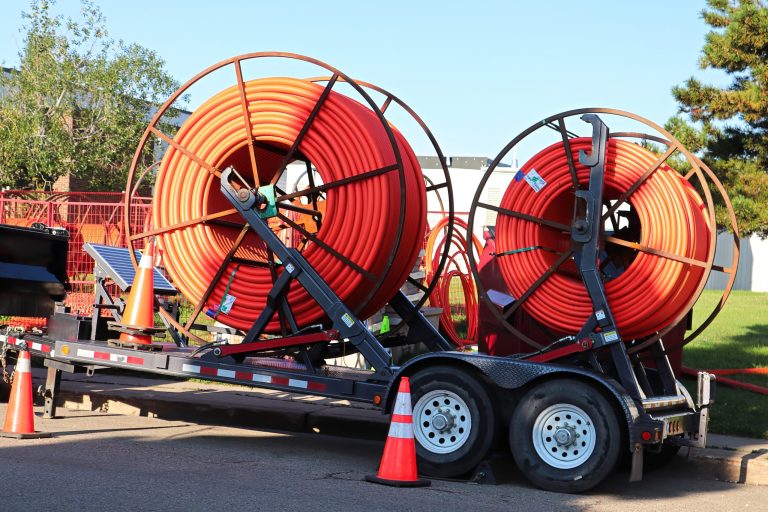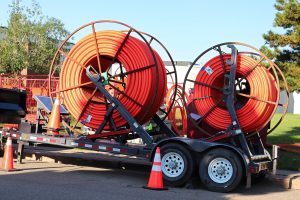 [1/3/2022] DayStarr offers business-level Fiber optic cable service, part of a nationwide rollout that's bringing the fastest internet service with the broadest bandwidth ever before widely available.
But just what is fiber optic cable, and how is it made? And what makes it so much better than copper cable?
Also commonly called fiber cable, fiber optic cable is a cable line filled with very thin filaments made from silica glass or plastic. The data is then transmitted using light pulses rather than the electrical signals used to move information on copper lines.
Fiber cable moves data much faster than copper lines—easily 20 times faster or more—and can accommodate far more data at once, which means more devices can use bandwidth-hogging applications at once without throttling, buffering, or other slowdowns that could occur during high-traffic times, like your business hours.
A quick history of fiber optic telecommunications
Alexander Graham Bell gets the credit for being one of the earliest experimenters with fiber optic technology, something he explored as he created the telephone in the 1880s. But it was almost a century later before commercial production began.
Credit for the big breakthrough goes to Corning engineers who found a way to make strands of glass that could move data contained within pulses of light that computers could then convert to usable forms for the human beings at each end. And critically, it could do all that without the light pulses leaking from the cable.
That was in the 1970s, at the dawn of the computer age. In fact, fiber optics grew up along with computers and the internet as telecommunications technology advanced at the revolutionary pace that we're still seeing today.
The 3 Cs of fiber cable 
Fiber optic cable is manufactured with three major components. From the inside out, that's the core, the cladding, and the coating.
The core is the key to fiber optic's ability to transmit data at very high speeds and very long distances without the loss of signal strength that can plague copper wire. It's the center of the cable that contains the super-clear glass or plastic fiber comprising strands roughly the thickness of a human hair.
Then there's the cladding. That's another layer of glass that functions as a reflector to keep the light pulses inside the core as they hurtle to their destination at a pace that can approach the speed of light.
Finally, there's the coating, a thin rubber layer that shields the fiber from scratches and other damage. (One thing the shield doesn't have to do is contain electromagnetic signals. Electromagnetic interference (EMI) can be a major problem with copper cable, a problem that doesn't exist when simply moving light.)
Creating the fiber itself
Optic fiber glass strands are created in a highly controlled environment and a multistep process that begins with a ceramic rod that attracts the silicon dioxide that then forms into a thick cylinder. Any moisture is removed in a high-temperature furnace and the resulting blanks are then placed vertically in an even hotter furnace for the process called the draw.
The draw is when the melting glass forms into strands used for both the core and cladding. After they cool, the strands are wrapped on spools and then later unspooled—either on-site or in a specialized finishing facility elsewhere—for the application of the rubber coating. They later can be joined together into multiple-strand cabling that can then be run through metal or rubber conduits and, when needed, separated back into individual strands at their final destination.
By building our network with this top-of-the-line tech, we can provide high-speed, high-capacity telecommunications that can easily handle your most demanding applications, including multiple VoIP phone lines, teleconferencing, large video uploads and downloads, and cloud-based, business-critical software—with speed, capacity, reliability, and security that copper lines simply can't match.
To learn more about our Fiber internet for your business, contact us at DayStarr.net.
We Need Your Help: Tell Uncle Sam You Want Better Internet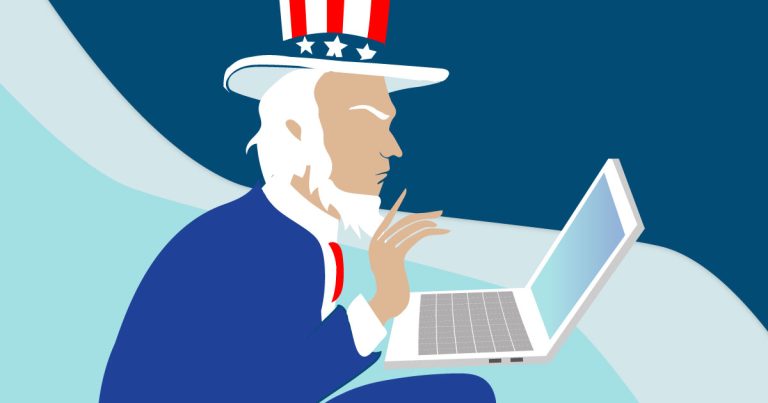 [12/27/2022] Every day, we get calls from residents and businesses outside our service area asking if we can bring our Fiber Internet services to them. We want to connect as many people as possible in the areas we serve, but Fiber construction is expensive.
Fortunately, there is federal funding available for building out better broadband—but if you want that funding to benefit your neighborhood, we need your help! Read on to learn how you can make your voice heard in just 90 seconds.
Make Your Voice Heard in Three Simple Steps
The Federal Communications Commission (FCC) recently launched its Broadband Data Collection (BDC) campaign. Their broadband availability maps will influence how much broadband funding goes to each state.
The bad news is that the maps currently underestimate just how much of our state is underserved. The good news is that the FCC is seeking challenges to its maps—inviting you to make your voice heard! Here's how you can help in three simple steps:
Go to broadbandmap.fcc.gov. Type your address in the search bar and select the closest match from the dropdown.
Note: If the locator dot is not on the correct rooftop, click "Location Challenge" to provide correct information.
Scroll down to view the Internet Provider, Technology, and Speeds reported available at that address. If any information is incorrect, click "Availability Challenge" and select the Provider with inaccurate information.
Note: If your locator dot is red, then no internet options have been reported at your address.
Scroll down further and report the reason you're challenging the reported information. Select the certification box at the bottom of the form and click "Submit."
You can also watch or share this 2-minute tutorial video on submitting a challenge via your other mobile device.
Once you complete the form, share this blog with family, friends, and neighbors, encouraging them to do the same!
Thank You for Helping Us Bridge the Digital Divide!
High-speed internet is just too important to daily life to be so unavailable to so many. The FCC needs a true picture of coverage gaps to help ensure that critical service reaches our schools, hospitals, first responders, local governments, private businesses and farms, and every home.
The 90 seconds or so you devote to filling out the form can help cut years off the time needed to make high-speed internet fully available across our state. Thank you for your help!
Employee Feature: Logan Rose
[12/19/2022] Please join us in welcoming one of the newer members of the DayStarr Team, Logan Rose. Logan is an intern on our team and you may notice he looks very familiar. Kind of like a younger version of someone else on our team perhaps?? If you were thinking that you are correct because he is our very own Collin Rose's son.
Some of Logan's responsibilities here are DayStarr include learning to splice fiber, helping design maps for our underground builds, and assisting with the preparation of permits. When asked, Logan said his favorite thing about working for DayStarr is learning new, on-the-job skills.
When Logan isn't in the office he enjoys attending church, reading, and playing chess. Logan was born and raised in Owosso and is homeschooled. If you get the opportunity make sure to welcome Logan to our growing DayStarr team.
DayStarr Give Back Day 2022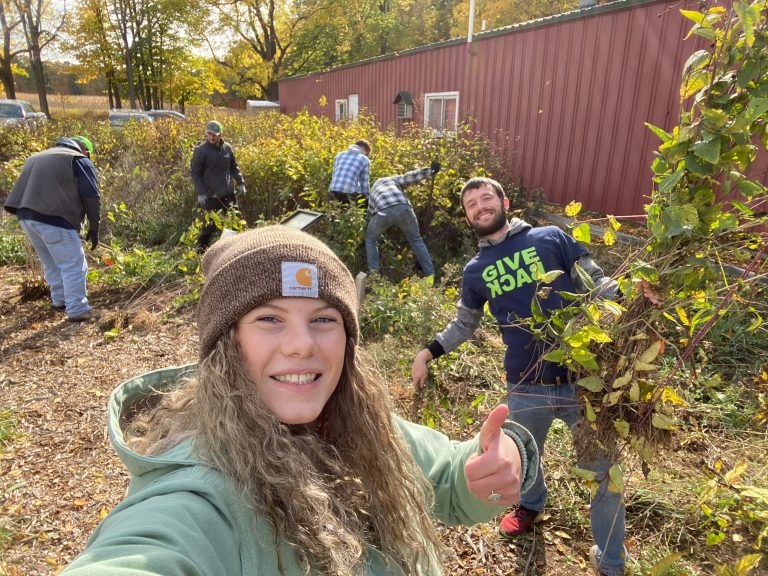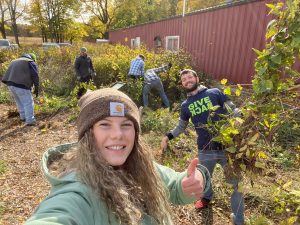 [12/20/2022] Each fall the DayStarr team sets aside half of a day to give back to our community. For six years and counting, we've called this DayStarr Give Back Day–a day many of our employees look forward to each year. It gets our team out of the office and into the communities we serve. This day also allows employees that wouldn't usually work together to get to know each other, build camaraderie, and strengthen bonds in our company. It has become a wonderful, team-building experience for our staff while we give back.
This past October, we gave back to quite a few organizations within our community. We started our 2022 Give Back Day with lunch in the park from our local Mancino's. Our team has and continues to grow, allowing us to break into smaller teams and expand the number of sites we can give back to.
One team headed to DeVries where we made ice cream with a gas powered ice cream maker for their Fall Festival, pulled weeds, and lent a hand with outdoor work.  Another team traveled to Durand to serve at the train depot. At the Depot we cleaned up the grounds, mulched flower beds, and washed windows. Finally, a team helped out at Emerson Elementary School replacing basketball rims and nets and cleaned up around the school!
Each year we look forward to this event and giving back to the wonderful communities we serve and look forward to Give Back Day 2023.
Picking Your Child's First Gaming System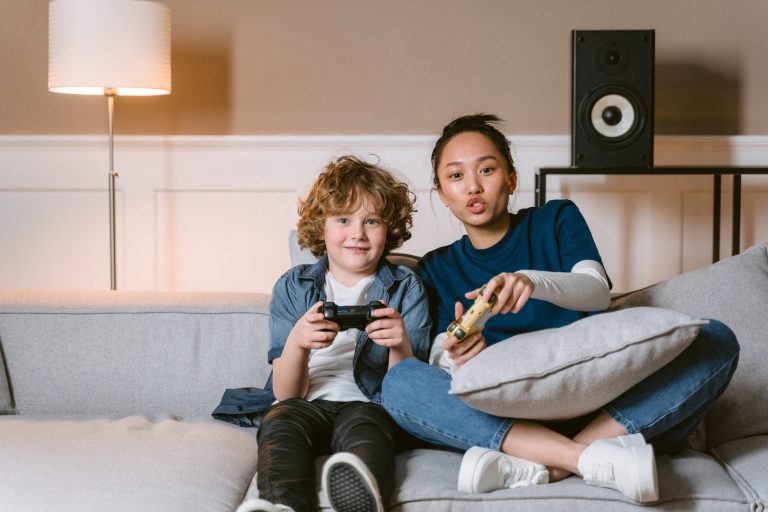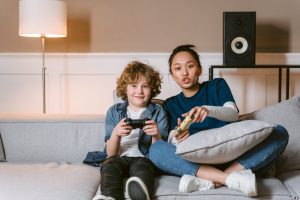 [12/19/2022] As technology and devices get better and more interesting each year, kids are sure to have one thing at the top of their list whether it's Christmas or not: an awesome video gaming console.
To help you, we've put together a guide to help parents choose their kid's first gaming system. And today's platforms are simply loaded with features that make gaming much more sophisticated and fun.
Utilizing high-speed Internet, such as the Piber network provided by DayStarr gaming consoles, and similar devices can enable phenomenal gaming experiences and activities you couldn't have dreamed of when you were a child.
Below we discuss features every parent should consider when choosing a gaming system for their kids. We also highlight some of the best gaming systems on the market today.
Gaming System Features Parents Should Consider
Before we discuss our top gaming system recommendations, we want to highlight certain features that are most important to parents before they shop for gaming systems.
Specifically, our top factors are:
Durability
Easy-of-Use (especially the gaming interface),
Parental Controls and Settings
Game Variety and Availability
Durability
Let's face it: in a house with children, whatever gaming system you choose will get bumped around.
A well-designed and constructed console have durable parts that resist the occasional rattles and the less-than-tender touch of kids. All of our recommendations below are durable, though one is probably more kid-friendly than the others.
Ease-of-Use
Many grown-ups are even intimidated by new technology. The console's interface is crucial, so you don't have to constantly help your child sign in and out and find their favorite games.
Other factors like the size, weight, and ergonomic design of the controllers are also important when choosing a console for kids. If you are primarily concerned about this, take your child to a store to handle the controller first before you buy.
 Parental Controls and Settings
Most gaming consoles have parental controls letting you set content limitations to appropriate age-rated games. Parental settings also allow limitations on playing against others online (such as limiting other online players to preapproved contacts only), another feature that may give parents peace of mind.
Breadth and Variety of Available Games
This may be the essential feature for your kids is choosing a system with the games they most want to play. This can get tricky, as some gaming consoles cannot access games on other systems and vice versa. It's wise to learn what games your child is most interested in playing before you choose a system.
Top Three Recommended Gaming Consoles for Kids
We next turn to our top three choices and highlight their key features
PlayStation 5
Widely considered one of the most powerful and best-performing gaming consoles ever created, Sony's PlayStation 5 (PS5) stands out from the crowd.
Its graphics capabilities are simply stunning, and its hardware delivers seamless performance for today's advanced games. Like previous models, it has a Blu-ray player, which may provide extra value for movie nights.
The PS5 carries many exclusive gaming titles in demand and is "backward-compatible" with the previous model, the PlayStation 4. It is also quite durable and can withstand regular usage for years.
However, the PS5 only comes with just a single controller. If you have more than one child who wants to play, you'll have to purchase a second controller separately.
And the PS5 is very pricey and sells out quickly.  In fact, the PS5 goes out of stock so frequently that shoppers wait months to get one—and just as often give up and choose another console instead. So before setting your heart on the PS5, allow yourself enough time to find one.
Xbox Series X
Another top gaming system is Microsoft's Xbox Series X.
You will discover dedicated Xbox fans defending their console of choice over others, and not without good reason. Like PlayStation, the Xbox has outstanding graphics, power, and a huge library of games to play.
However, what distinguishes Xbox from its competitors is Game Pass, a subscription-based service that makes playing games cheaper in the long run for many players. Game Pass and its vast library are usually the top reason gamers of all ages choose the Xbox over a PlayStation.
One drawback is many players don't like Xbox controllers because they feel heavier. Some younger kids may find its controller a bit on the heftier side for their hands to properly manage for longer gaming sessions.
Also, measure the space you intend to place the console in carefully, as the Xbox Series X console is bulky. The Xbox also tends to go out of stock often, so be mindful of this when you look to shop.
Nintendo Switch OLED
We've saved the best for last. We believe the Nintendo Switch OLED is the top choice for a first gaming system.
The Switch's compact design includes two controllers, making it instantly playable for multiple people. Its vast library of games has many titles geared toward younger players and titles that teens and grown-ups can enjoy. It's also cheaper than the PS5 and Xbox, making it a better choice for parents watching their budgets.
But what truly sets the Switch OLED apart is that it also doubles as a portable handheld device, complete with a 7-inch display.
That means your kids don't have to be planted in front of the TV to play—they can even play it outside or on long car rides!  This portability factor makes the Nintendo Switch OLED a great option for kids.
But that portability comes with a couple of cons. While still quite admirable, the Switch's graphics and power cannot compete with that of the PlayStation 5 or Xbox. And while Nintendo's library of games is quite good—and still growing—it is missing some games that only a PS5 offers.
As you can see, there are solid gaming system options available.
A parent may decide to hold off on the PS5 or Xbox until their children are older and can enjoy the advantage of some of those systems' exclusive titles and outstanding power and graphics.
That's another reason the Nintendo Switch OLED may be the best for a first gaming system.
But if you can find a PS5 or Xbox in stock, value their exceptional graphics and performance, and know that your children really want some of the PS5 or Xbox's exclusive titles, then either of those may be the right choice.
Why Nothing Beats Fiber Internet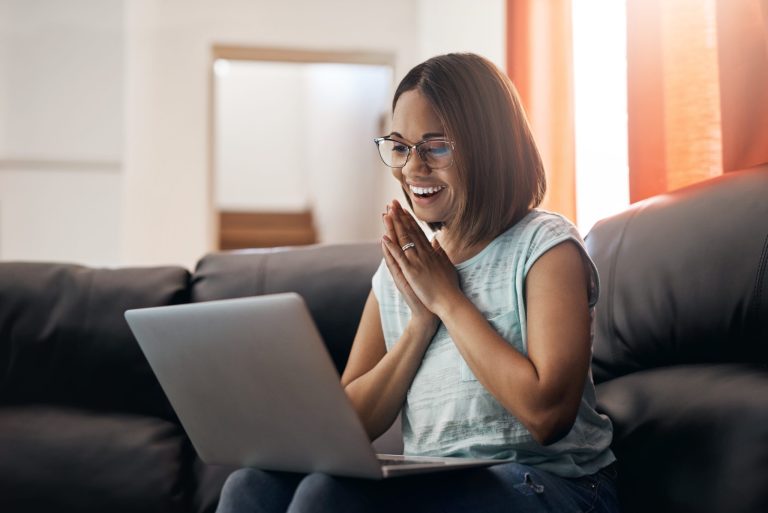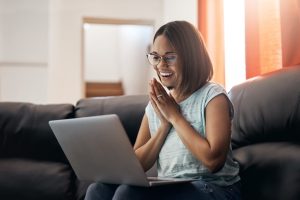 [12/19/2022] You're probably bombarded by lots of advertising trying to persuade you to switch internet providers. And these ads all promise the same thing—fast, reliable internet at a great price.
However, quality internet service has nothing to do with the spiffy corporate logos and glossy images of smiling faces in marketing materials. At its most fundamental level, the speed and reliability of your Internet is based on the kind of technology and quality of materials used to deliver internet into your home.
The most common internet services available today are DSL, coax cable, wireless, satellite, and Fiber Optic. Though some of these technologies have been around for a long time, they are not created equal.
Given the number of choices, deciding which service is right for you can get confusing. At DayStarr, we take pride in helping our community grow with our powerful Fiber network. And we'd like to explain in more detail why Fiber Internet is the best choice for your home or business.
 Fiber Internet: What It Is, How It Works, and Why It's the Best Internet Option Out There
Before we compare and contrast Fiber to its competitors, we'd like to describe what it is and its advantages in more detail. There are three primary reasons why Fiber stands heads and shoulders above the rest: outstanding download speeds, upload speeds, and bandwidth.
 Fiber's Superior Download Speeds
Fiber is shorthand for "Fiber Optic" internet. Utilizing Fiber Optic cable, which consists of hundreds of tightly compacted thin glass strands or "hairs," Fiber Internet technology has an enormous capacity to transfer online data. Fiber internet converts internet data—your emails, photos, videos, messages, and everything else you send and receive online—into data packets.
These tiny packets of data are transmitted to your devices through light pulses along Fiber's glass strands. Fiber Internet literally transfers online data at the speed of light! This means that Fiber's maximum download speeds can easily hit and exceed 1 gigabyte per second. And Fiber's top download speeds continue to increase as its technology improves.
Fiber's Exceptional Upload Capabilities
While most people look at download speeds when assessing internet quality, savvy internet customers know to consider upload speeds as well.
Upload speeds refer to the rate at which your devices send data back to other people and servers. High upload speeds are crucial for stable video conferencing and calls (like Zoom or FaceTime), posting on social media (especially for online videos like on TikTok), and online gaming.
Because of its cutting-edge material composition and sophisticated system design, Fiber Internet has a great capacity to download and upload data in equivalent measures.
Techy folks call this "symmetrical internet,"—and no other technology currently has Fiber's ability to deliver it so well. Fiber's technology provides equally fast download and upload speeds through its outstanding symmetrical internet capability.
Fiber's Massive Bandwidth Capacity
Last but certainly not least, Fiber internet has far greater bandwidth capacity than other forms of internet.
Bandwidth is often confused with speed, so let us clarify: bandwidth is the quantity of data and information an internet connection can handle over a specific time (usually per second). Higher bandwidth is critical in households with multiple devices—and for families that like to stream movies, regularly post and view online videos, and enjoy online gaming.
Because of more bandwidth, Fiber internet providers typically have no data caps, so you won't have to worry about end-of-month slowdowns.
ISPs employing older technology (like the kinds discussed below) are far more likely to have plans that sneak data caps into their services. With Fiber and its vast bandwidth capacity, you seldom have to worry about data caps hindering your internet!
 Fiber's Rivals Just Can't Keep Up
Fiber transmits data faster and more reliably than other internet options that rely on older infrastructure and materials designed for other purposes like telephone or television. That makes Fiber a faster and more dependable internet service for your home.
While the other options on this list may have fast download speeds—or even claim to match some of Fiber's speeds—no other current technology has either the upload speed or bandwidth capacity of Fiber.
Below are the four main alternatives to Fiber internet available today. We briefly describe them—and explain why they fall short of Fiber's outstanding capabilities.
DSL
DSL, short for "Digital Subscriber Line," is one of the earliest forms of "high-speed" internet.
Built on the copper wiring used for landline telephone service for decades, it can achieve maximum download speeds of around 100 megabytes per second—or about 10% of Fiber's typical 1 gigabyte per second rate.
DSL is still found in many small towns and rural areas that don't have access to Fiber. But since DSL's maximum speeds are just a tenth of Fiber's, DSL doesn't even come close to matching Fiber.
Coax (Cable)
Next, we turn to the most common alternative to Fiber available today: cable.
Short for coaxial cable, "coax" uses copper-based wires to transmit internet signals. While cable is an improvement over DSL, it uses a technology created to send television signals, not internet data. Consequently, cable's copper wiring doesn't have the "capacity" to transmit data nearly as well as Fiber, especially regarding uploading and upload speeds.
And Fiber's speeds are just astounding, up to 10-to-20 times faster than cable. Cable's copper wiring just can't keep up with Fiber. So when you add in cable's relatively poor bandwidth capabilities, it's clear that Fiber internet leaves cable in the dust!
Wireless Broadband (or Fixed Wireless Internet)
Another internet option is wireless broadband. The name can be confusing, as WiFi provides your own home with "wireless" internet, but in this case, wireless internet offers service to customers through cell phone towers with 4G and 5G signals.
Because cell phone towers are increasingly common in areas without other telecommunication or cable infrastructure, they may be a good option for people living in remote areas.
 However, wireless internet cannot compete with the high speeds delivered by Fiber and here's why.
Your home or business's distance from the wireless cell phone tower will impact the speed and stability of your internet—and probably leave you frustrated. In addition, wireless broadband's signal is easily obstructed by other buildings and structures or affected by the weather and other environmental impacts.
Due to Fiber's "hard-wiring," those obstructions simply don't apply, letting Fiber's light-speed data transmission deliver outstanding service.
Starlink
 Starlink, a relatively new company, owned by SpaceX, provides satellite internet to remote areas, including many rural areas in the United States.
Starlink's low-orbit space satellites provide faster speed capabilities than other satellite internet technology. But Starlink is still hampered by the same quality and consistency problems that plague all satellite internet options, including weather interference and other atmospheric factors.
While Starlink may improve previous kinds of satellite internet, it just can't provide as reliable a signal as Fiber's advanced "hard-wired" infrastructure and technology regularly does.
Other Factors to Consider
So what, if any, are the downsides Fiber internet? Well, the biggest downside to Fiber is that it's not available everywhere. The good news is that more and more communities are accessing Fiber, including rural and smaller communities.
Another consideration is that Fiber's highest download speeds per second—usually a gigabyte per second—can be pricey, meaning some people may not as easily afford to max out on Fiber's outstanding benefits. But even Fiber's more modest speeds are still faster and more reliable than the other forms of service currently available, making any Fiber Internet plan an excellent value.
As you can see from the above comparisons, Fiber clearly delivers superior internet at greater speeds and with more consistent reliability than any other option. It's the best choice for high-speed internet on the market today.
If you have other questions about Fiber Internet and how it can help make you more productive, the friendly support team at DayStarr is available to help.