Today's Online Gaming Experience—An Overview of a Global Phenomenon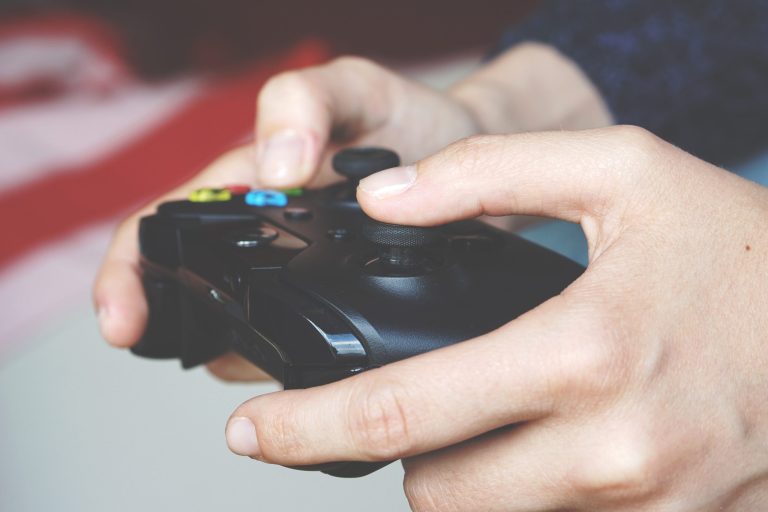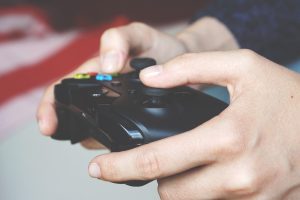 [11/29/2022] Online gaming is no longer just a leisure activity for teenagers and young adults. It is big business, with a market value worth tens of billions of dollars a year, employing thousands of digital programmers, engineers, designers, and artists, and an increasingly growing online competition sector called "esports."
While online gaming continues to be as fun as it's always been, and new processing power and intensifying graphic technology make video games more life-like and spectacular than ever before, advanced streaming platforms, esports and gaming tournaments are taking online gaming to a new level.
Thanks to improved Fiber Internet technology, such as the Fiber network provided by DayStarr more players in literally every corner of America—and the entire world—can get in on the online gaming action.
Read on to learn more about the streaming gaming phenomenon and why it's worth checking out!
Online Gaming in the Cloud Elevates Video Games to New Heights
Cloud-based gaming technology enables players to test their skill against competitors worldwide.
Whether "massively multiplayer online games" consisting of hundreds or even thousands of simultaneous players or simple one-on-one duels, gamers simply need to access their accounts, select their game, find their opponents or teammates and start playing.
The variety of games available to play is astounding. From simulated sports like football and soccer, to idyllic fantasy worlds to explore and survive, to designing and engineering buildings and even entire cities or civilizations, to war games and battlefield tactics, there is a game to satisfy just about anyone's tastes.
Online gaming also provides a social component that had been conspicuously absent in previous video game eras.
Today's streaming gaming platforms allow players to communicate, strategize, and even form friendships in a way that was impossible before. Apps like Twitch and Discord even let players record and broadcast their games widely, and allow fans to watch their every intricate move and tactic.
And the more competitive aspects of gaming help build teams and collaboration beyond individual skills. Thus, today's online gaming is more than just about "owns" or putting up "W's" or even economic gains—it's about interaction and problem-solving among like-minded individuals working toward a common goal.
In this way, online gaming is not dissimilar to playing in little league or youth soccer or on the office's softball team!
Popular Streaming Gaming Services
Online gaming among multiple players takes place on streaming platforms that enable players from different zip codes and time zones—even continents—to play against each other on the same gaming server in real-time. Some of the most common streaming services include those developed and maintained by the largest video game companies in the world.
Sony, which makes the PlayStation 5, has its own streaming platform, PlayStation Plus (which now includes the previously called PlayStation Now). Xbox and its Games Pass allow players to test their prowess on Xbox's extensive library of acclaimed games. A membership with Nintendo Switch Online is required to play Nintendo games online, but it also offers up classic Nintendo 64 games to play.
Fostering Community–and Improving the Local Economy
Because online gaming isn't just about the individual gamer but about forging connections and building community, online gaming also provides an opportunity for broader economic development to help towns and cities grow.
According to industry estimates, the economic "spillover effect" of sponsoring and hosting esports tournaments and other online gaming events is considerable.
In 2022, the economic impact of hosting an esports competition in Atlanta, Georgia and Raleigh, North Carolina, was $1.78 million and $1.45 million, respectively.
In addition, thousands of gamers attended each event, helping small businesses like restaurants and shops thrive. Even state governments recognize the value of esports and online gaming tournaments to the broader economy, as legislation is being considered in North Carolina to incentivize and encourage more esports events.
More gamers and gaming groups and clubs are needed in our towns and cities to continue the industry's growth.
These gamers need reliable, high-speed fiber internet to participate in online gaming events, locally-hosted and remotely played. And communities need high-speed fiber internet to serve and attract gamers and gaming tournaments.
At DayStarr we are proud of our efforts to provide the most reliable fiber network available and benefit both the growing online gaming phenomenon and our community's broader economy.
It's easy to see both the local and the global reach—and importance—of online gaming. And as technology develops and internet speeds and connectivity improve, online gaming will become an even more significant part of the world's economy and broader culture.