Building a Smart Backyard: Create Your Ideal Entertaining Space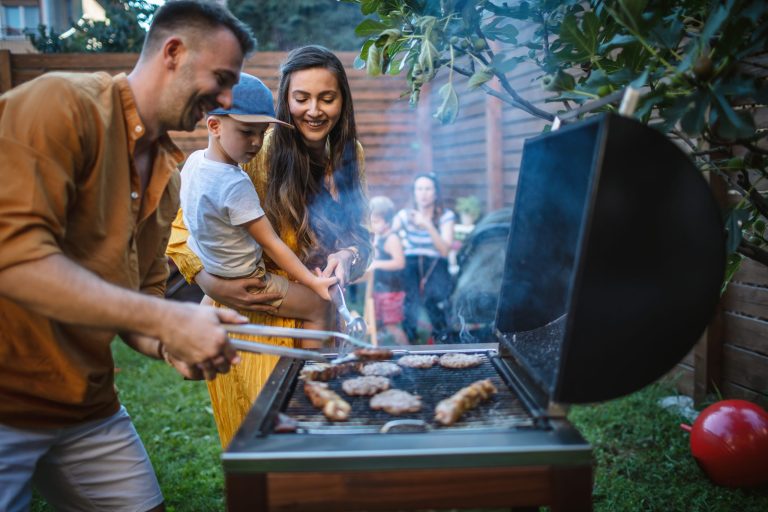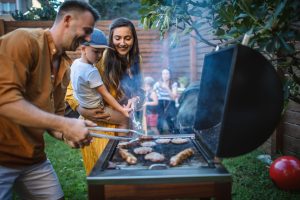 [10/18/2022] If you're like many homeowners over the past few years, you've already discovered the conveniences—and cost savings—of creating a smart home.
From improved energy efficiency with smart thermostats to increased security of smart doorbells and cameras to the calm-inducing ambiance of smart lighting, smart home technology can transform your house into an ideal living space.
However, the delights of smart home devices don't have to be limited to the four corners of your house. With some planning and creative design, you can take the conveniences of smart home technology into your backyard!
With just minor adjustments to your Wi-Fi setup, DayStarr's Fiber Internet can easily reach into your back porch, patio and yard, providing internet coverage wherever you wish to enjoy your outdoor home life.
Below we detail how you can create your own smart backyard to make your outdoor living area the envy of your neighborhood!
Outdoor Wi-Fi Extenders
Your smart backyard begins with extending your Wi-Fi range to reach the coverage needed for outdoor living space. Technically called a "wireless access point," Wi-Fi extenders "capture" your home's wireless signal and disperse it farther and more broadly, enabling greater coverage.
Outdoor range extenders are designed to be resistant to precipitation and dust. This is an essential first step to controlling all the other devices we suggest below and will help ensure a strong signal you can count on for all your outdoor internet needs.
Smart Outdoor Security for Your Backyard
While smart doorbells and cameras have become popular for monitoring your front door and driveway, you can also create additional peace of mind by providing similar security for your backyard.
Outdoor wireless security cameras let you keep an eye on what's happening in your backyard, which can be especially useful when your kids are playing outside while you're attending to other matters indoors. Motion sensors can detect unwanted visitors, including wildlife, making a smart outdoor security camera a wise choice.
Outdoor Smart Speakers
When you're entertaining, whether it's a pool party or an outdoor barbecue, music is simply a must.
And with dust-tight, waterproof outdoor Smart Speakers, you can arrange a sound system for your backyard or patio that rivals your indoor entertainment set-up!
Smart speakers can connect to your devices and music apps like Apple Music or Spotify, letting you show off your playlists as you digitally spin tunes outside. Some outdoor smart speakers can individually fill up an outdoor area, but consider adding multiple smart speakers and pairing them together for even richer sound.
Outdoor Smart TVs
With today's technology, you don't have to sit indoors to enjoy TV or watch a weekend's worth of fall football.
Indeed, more and more backyard barbecues and parties are incorporating live sports and other entertainment on outdoor smart TVs not limited by the length of the cable cord! While Outdoor smart TVs are more expensive than their indoor counterparts, they are outfitted to endure the elements and last years longer outdoors, too, them a better long-term value. Look for IP55-rated models, which are the most moisture-resistant and dust-proof (and pollen-proof!) outdoor smart TVs.
Smart Outdoor Lighting
Outdoor lighting can truly add something special to the ambiance of your backyard. Whether you create dramatic effects by spotlighting shrubbery and trees, or stringing-up lights along pathways, smart lighting takes outdoor lighting to the next level.
Today's smart lighting tech lets you control and adjusts the power of the lighting, including dimming, just with your voice. Other smart bulbs can adjust colors and hues, adding to various lighting effects—this can be particularly cool during holidays!
And to add to the security features of your backyard, you can also include motion sensors to turn on any lights when a passer-by is detected.
Smart Fire Pits
When the weather cools in fall and winter, and the air is crisp, you can enjoy the coziness and warmth of a smart fire pit. Some models include features like smokeless fires with adjustable flames, greatly easing the workload of starting and building a fire.
Other Smart Fire Pit models are traditional fire pits that burn actual wood and can even be used to cook—or roast marshmallows! Smart technology lets you control the flames through your devices, providing additional safety and convenience.
Smart Barbecue Grills
Finally, we would be remiss if we didn't include recent technological advances to outdoor barbecue grills.
Smart grills include many features designed to reduce the stress—and, let's face it, disappointments—that frequently accompany so many backyard barbecues. Today's smart technology is built into your smart grill, keeping you informed on timing and temperature, so you don't undercook your guests' hamburgers or burn your shish kabobs to crisps. A smart grill can genuinely help make your next backyard barbecue a success!
By setting up a smart backyard, you might enjoy more of your property than you ever imagined. Together with DayStarr's Fiber network, these smart devices can integrate modern technology seamlessly across your back porch and patio, making your home more livable, secure, and valuable.