Four Apps for New Parents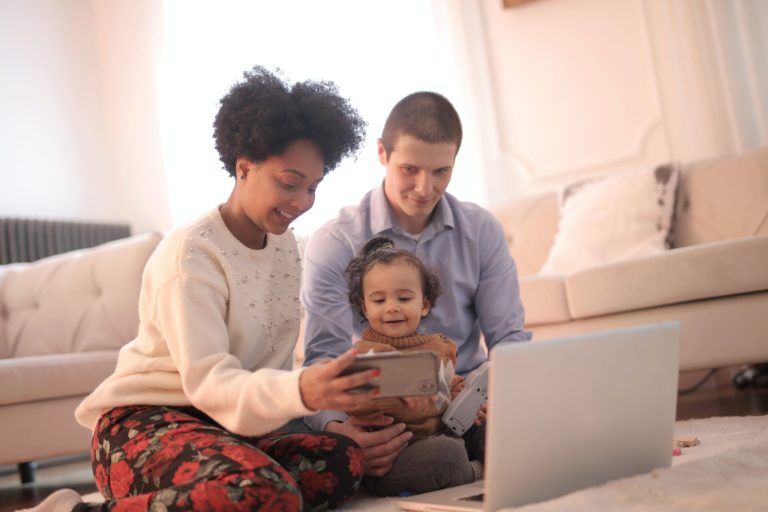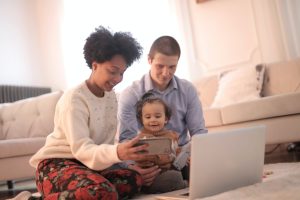 [9/28/2022] A newborn baby brings blessings and joy to parents. And when the child is brought home, the lives of the new mom and dad are changed forever. As parents, they have more on their minds and plates than ever before.
Thankfully, there are apps to help new parents deal with the challenges of caring for a newborn, and with fast, reliable Fiber Internet from DayStarr, help is just a click away on your phone, tablet, or computer!
From keeping tabs on baby's sleep to ensuring proper nutrition and health, the apps below will help new parents get up to speed and feel more confident in the most important role of their lives.
Health and Medical App: WebMD Baby
Let's face it: new parents are worrywarts. And given the tremendous responsibility in their hands, it's completely natural!
It's no surprise that many modern parents search the internet when something doesn't seem right with their infant's health. The internet is full of good and bad information, which can make it challenging to find reliable sources. Wouldn't it be nice to have an app with trustworthy information for new parents?
WebMD Baby does just that. WebMD baby has lots of information specific to newborns and infants. Parents can access over 400 articles, dozens of videos, and more than hundreds of tips in numerous categories, from the basics of baby care to pediatric illnesses and health issues.
We're impressed with the Baby Week-by-Week feature, which helps parents understand their newborn's growth patterns and what to expect as the crucial first weeks and months go by.
Monitoring App: Baby Monitor 3G
New parents want to stay on top of their baby's every breath, coo, and cry. But your newborn needs sleep (and so do you!), so you need to keep disturbances to an absolute minimum.
That's where baby-monitoring technology comes in handy. Apps like Baby Monitor 3G can help you keep an eye on your baby, whether you are just across the hallway or miles away at the office.
Baby Monitor 3G connects your device over Wi-Fi or data to the monitoring camera you keep in your child's room. The video feed is constant, and you can receive alerts and notifications whenever your baby utters a peep. It also lets you talk to your baby so they can hear your reassuring voice! Baby Monitor 3G connects to multiple phones and tablets so that both parents can check in and observe their little one at any time.
Tasks, To-Do's, and Tracking App: Baby Tracker
Perhaps the greatest challenge for new parents (beyond coping with the near-constant worrying and sheer exhaustion, of course!) is staying on top of the multitude of tasks and chores to meet their baby's basic needs. It can get overwhelming. Establishing sleep schedules, and prepping for bath time, just to name a few.
Baby Tracker is an all-in-one tracking app for keeping tabs on all the tasks new parents need to tackle each day of their baby's first weeks and months. Feeding schedules, nap times, diaper changes, and more can all be logged and tracked to ensure nothing is missed. Baby Tracker also syncs between multiple devices so that both parents can stay abreast of her needs on their phones and tablets—and share in the responsibilities, too!
Sleeping App: Huckleberry
Sleep: your baby needs it.
And you need it.
While new parents may crave sleep more than almost anything, paying close attention to the amount of sleep a newborn gets is essential to their health and growth. And Huckleberry, an app beloved by parents and pediatricians alike, can help you monitor and manage your baby's rest while helping establish appropriate sleeping patterns.
Designed by sleep experts, Huckleberry lets you chronicle your baby's sleep needs and schedules as they grow up. Huckleberry helps you determine your newborn's sleep requirements as they grow and then stick to a regular, steady timetable of naps. In addition, Huckleberry's SweetSpot feature can "predict" when your baby will need its next lie-down, helping to take the guesswork out of setting and keeping sleep schedules.
We hope these recommended apps make your first weeks and months of raising your new bundle of joy just a bit easier.