Best Laptops for Your College Kid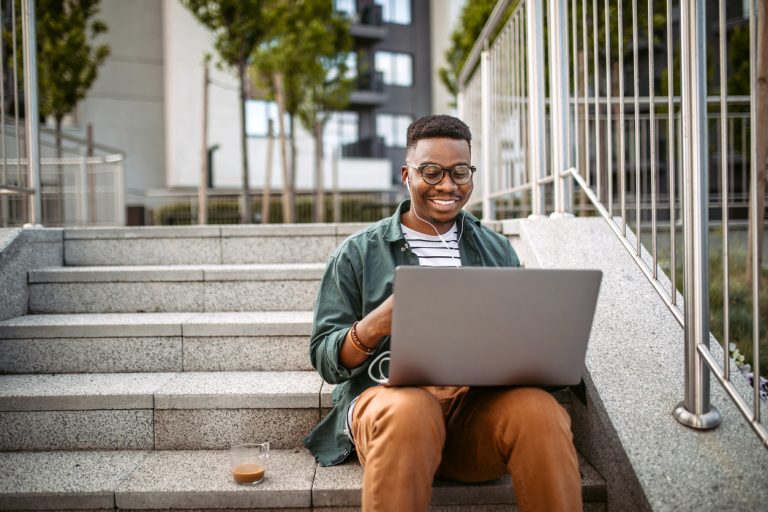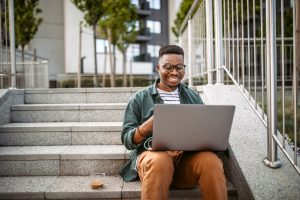 [7/26/2022] As one of life's great transitional moments, heading off to college for the first time marks a period of growth, expansion, and exploration—and lots and lots of expenses! Outside of tuition and room and board, one of the biggest and most necessary expenses is acquiring a new laptop for your budding scholar.
But with so many seemingly endless numbers of brands and features, how do you choose which laptop to buy? Which specifications should you prioritize? And are there any budget options that are worth considering?
We've helped simplify your search by presenting several highly-recommended laptops—including some quality laptops that will help your budget.
And before your college student leaves the roost for good, you can test out and set up their new laptop at home by connecting to our fast, reliable Fiber Internet.
Our laptop suggestions are based on features we believe are most essential for college students. These features include a long battery life, a durable keyboard, lighter weight and ease of portability, and extra RAM to run multiple programs and applications at the same time.
The budget option on our list is sufficient for most tasks your college kid will regularly use, while some of the more expensive laptops will add more powerful features and higher quality components to perform faster.
Below we highlight some of the best laptops most suited to college life, including a budget option, so you can make a more informed decision—and they can head off to college ready to hit the books—and keyboard!
Three All-Around Best Laptop Choices for College Students
We begin with our three choices for 'Best All-Around' laptops from Dell, Lenovo, and Apple, three reliable and respected brands in the industry.
Dell XPS 13
Dell's XPS 13 combines portability with easy functionality—and one of the best displays for its price point—to make an outstanding laptop to take to college. Its processor is powerful and you can customize RAM for up to 16GB and choose a hard drive with up to 2TB of storage, making this laptop a true workhorse.
Lenovo IdeaPad Slim 7 Carbon
Lenovo's IdeaPad Slim 7 Carbon and its 14" display really stands out among its competitors. Its brilliant 2880×1800 OLED display showcases stunning contrasts and noticeably brighter colors. Its processor and RAM allows for seamless multitasking.
Even with its larger display, the IdeaPad Slim 7 clocks in at barely over two pounds making it easy to carry across campus.
Apple MacBook Air M1
Apple prices its MacBook Air M1 with college students (and teachers) in mind.  That said, this model still features many quality components valued by Apple fans, including its Force Touch trackpad and Magic Keyboard.
Its processor, the M1 manufactured by Apple, consists of multiple cores to amp up the MacBook Air's processing power, helping to make this an excellent Apple choice to consider.
2-in-1 Laptops for College Students
We recommend two 2-in-1 laptops below to give your freshman the option to use a tablet—an even more portable device—in addition to the laptop, but without the additional, separate expense. 
Microsoft Surface Pro 7  
Switching easily from a powerful laptop to a sleek tablet, Microsoft's Surface Pro 7 is still among the best 2-in-1's on the market today. Its Intel Core processor (10th generation) will exceed the needs of most college students and its battery life is excellent, while remaining trim and quite portable for the punch it packs.
Lenovo Yoga 7i 
The second Lenovo on our list is the Yoga 7i. Boasting a 14-inch display, the Yoga 7i is unique among 2-in-1's in its price range, and you'll notice the extra screen space you can utilize on many apps and programs.
Like the Surface Pro 7, there is generous battery life to get them through most of their classes and study time throughout the day before needing to charge the device.
Budget Laptop Option for College Students
Finally, we suggest a budget-conscious laptop that will meet most of your college kid's needs, while keeping more money in your bank account.
Gateway GWTN141
For about $500, Gateway, the venerable computer company you may remember from the days before Google was a household name, has built a solid laptop with many of the features your college kid needs most. With its stellar Intel Core i5 processor, the Gateway GWTN141 can keep up with many other models on this list.
Its display is large and its battery can last about 10 hours between charges, making the Gateway GWTN141 a solid value.
Any of these laptops will serve your college student well for their first year of college—and quite possibly even for all four years.
Check them out for yourself—and once you've purchased and received their new laptop, don't forget to give it a test-run on high-speed Fiber Internet to get it all set-up before you drop your kid off at the dorm!
How Rural Broadband Helps Agriculture and Rural Economies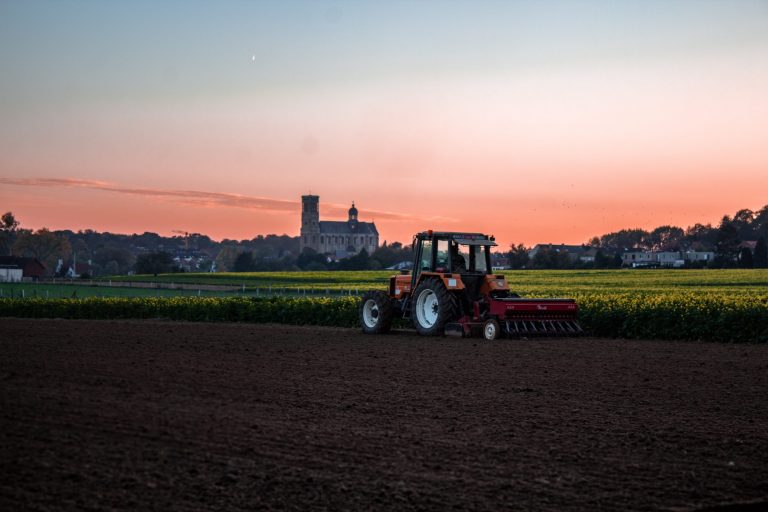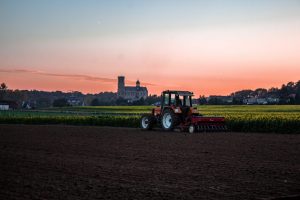 [7/12/2022] The values and traditions of hard work, community, and land stewardship are a core part of rural American life. Traits like these have made American a
agriculture an economic powerhouse.
Now, rural America is a sought-after living and travel destination. People love the views of the countryside and enjoy spending time outdoors. As more people visit rural America, small businesses, artisans, and other craft workers have more opportunities to sell their goods and services.
To help boost agriculture and rural America's economy, high-speed Fiber Internet provided by our DayStarr team can make a tremendous difference through internet speeds just as fast and reliable as any major metropolitan area. Across the country, more and more rural towns are receiving broadband internet for the first time, making local businesses more competitive than ever and improving overall quality of life.
We're highlighting four critical ways that high-speed fiber internet improves agriculture and helps our communities and families stay competitive in the global marketplace.
Information in Real-Time for Farmers and Ranchers
High-speed fiber internet's improved communication speeds and reliability fosters economic growth in rural communities and helps farmers and ranchers manage one of their most precious resources—time—far better than slower, less-dependable internet typically available. And real-time information is just as crucial to the agricultural economy as it is to Wall Street's financiers.
From detailed weather updates and drought conditions to current commodities markets' price and trading indicators, fiber internet delivers up-to-the-minute information as it happens, keeping our rural communities in the know and economically competitive.
Live-Stream Video Conferencing with Veterinarians and Other Experts
Any rancher or farmer raising livestock knows that every minute counts in an animal health emergency. And faster and more reliable communications with veterinarians are crucial, especially for acute care needs.
Fiber broadband's speed and reliability enable advanced, high-quality live-stream video conferencing in veterinary emergencies and is often helpful for less-acute animal health and wellness needs. And combining video imagery in real-time with the expert advice of a veterinary consultation through a fiber internet connection can make all the difference in diagnosing illnesses and even providing animal treatment.
Fiber broadband can be a literal lifesaver on the farm or ranch.
Improved Connections with the USDA and Other Governmental Agencies
Better connectivity to the thousands of USDA scientists, agents, inspectors, and administrators is necessary to keep farms functioning and ensure crops and other goods make it to market safely and unspoiled. High-speed fiber internet helps facilitate that connectivity far better than telephone or mail correspondence.
For example, paperwork and approvals can be arranged, submitted, and received faster with a reliable fiber internet connection. In addition, fiber broadband improves—and speeds up—overall communications with the USDA and other key government agencies and makes working with these agencies much easier so farmers and ranchers can carry on with their work more efficiently.
Faster Communication with Insurance Companies—and Faster Claim Resolution
Insurance companies often need information and answers to questions fast, especially when farmers and ranchers depend on them for a claim. Access to fiber internet means that vital data and materials insurance adjusters need, such as photos, documents, and even signed paperwork, will be sent and received far faster than through the mail or courier.
In short, fiber broadband helps rural communities get the resources they need to get back on track after emergencies and other crises farms face.
The above examples are just a few ways fiber broadband serves agriculture and rural America and helps make it a better place to live and do business. Here at DayStarr we are proud to do our part to make our farming and ranching economies stronger and more competitive.
Employee Feature: Austin Beamish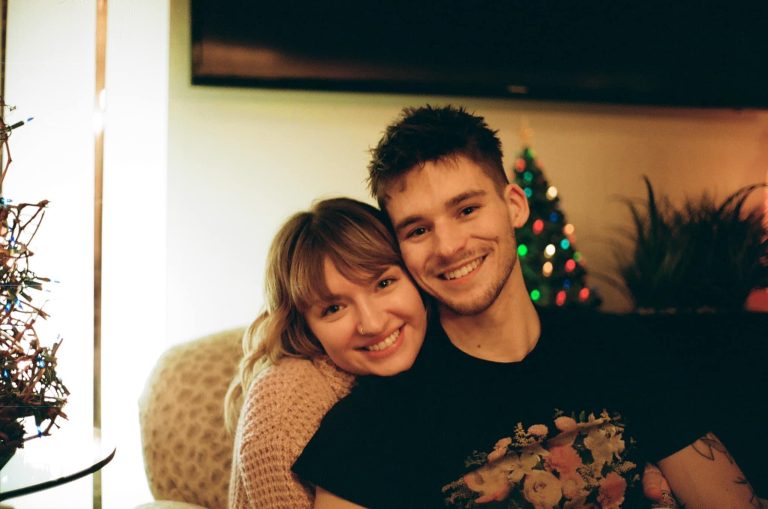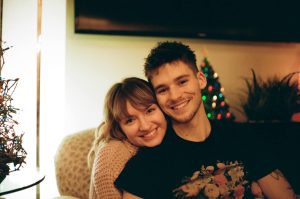 [7/05/22] We have so many wonderful, new team members on the DayStarr team. We are pleased to introduce one of our Fiber Installers, Austin B. Austin is responsible for ensuring a clean and proper installation in customer homes. As part of the installation process, he makes sure all installed equipment is working properly and the fast, Fiber Internet is as speedy quick as intended. When asked his favorite thing about working for DayStarr he quickly responded, "Being able to bring affordable and reliable hometown service to our customers." He also enjoys meeting customers' pets.
Austin grew up in Owosso and when he isn't on the clock, he has no shortage of hobbies. He loves riding his motorcycle, making music, film photography, tending to his aquariums with plants and fish, and spending time with his girlfriend, family, friends, and cat. If you have an install scheduled, you're likely to see Austin. If so, don't forget to introduce your family pets.
Employee Feature: Faith Butcher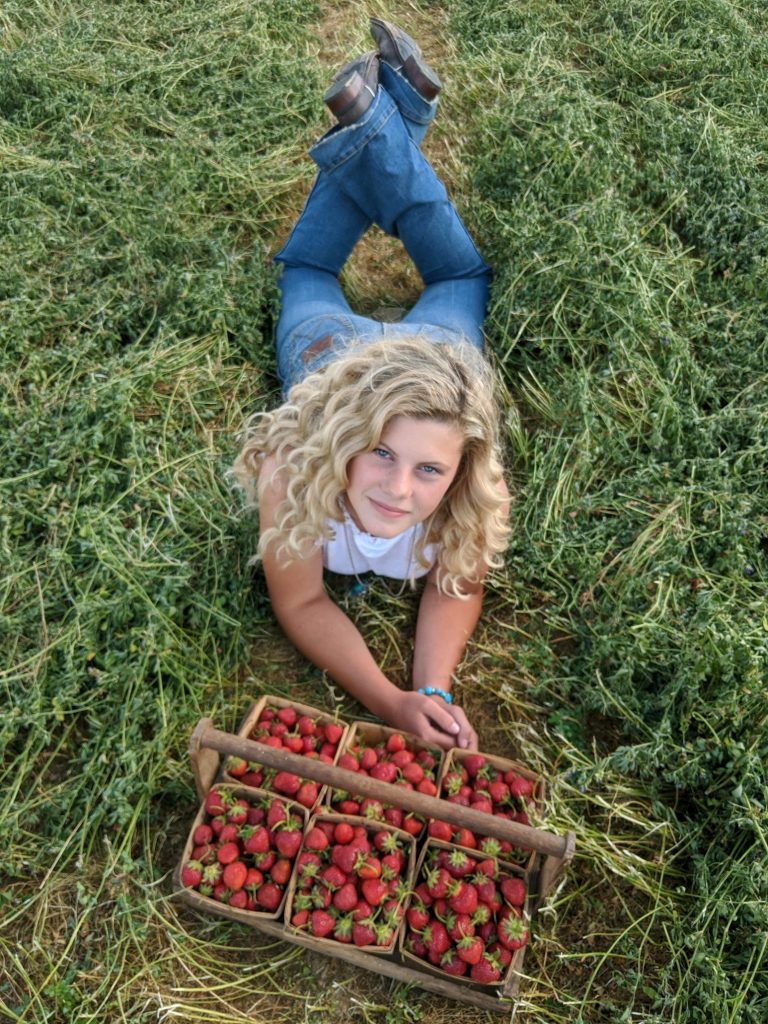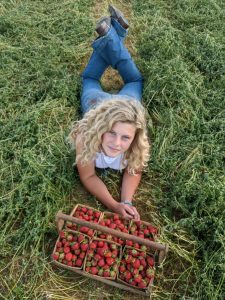 [7/05/22] We are excited to feature one of our front office team members, one of our amazing CXRs, Faith B. If you've visited our office in the last few months, you have more than likely had the privilege to see her smiling face. Some of Faith's responsibilities at DayStarr include customer communications, helping with billing, assisting with business contracts, and general troubleshooting if needed. "My favorite thing about working at DayStarr is the people I work with. They are a top-tier group of people!" said Faith.
Faith was involved in FFA in high school and graduated from Corunna in 2021. She is a 4thgeneration farmer from Corunna, and when she's not in the office, she's on the farm raising and breeding swine and beef cattle. Next time you're in the office take a second to say hi to Faith.
DayStarr Cornhole & Ladderball Summer League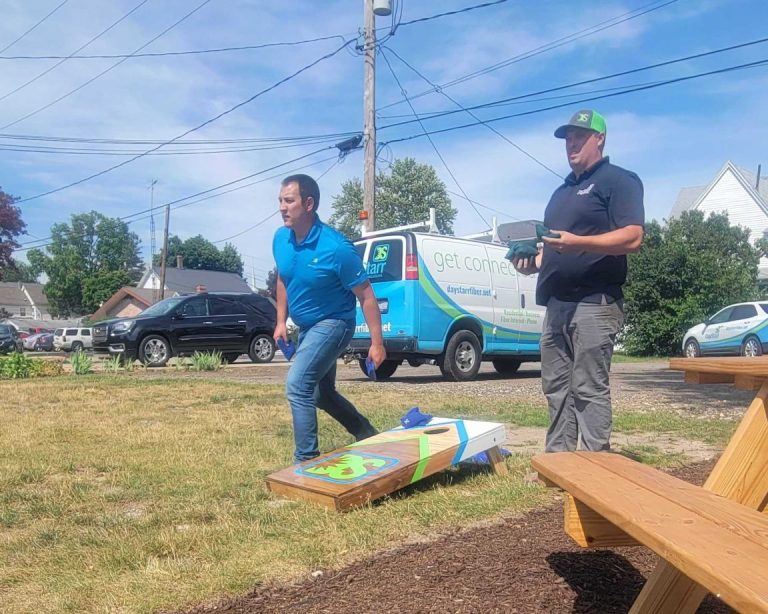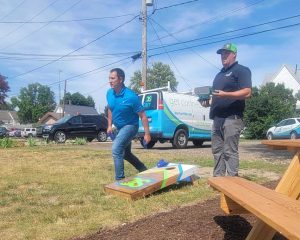 [7/05/22] The summer fun is on at DayStarr! This summer our Fun Distribution Committee has put together a Cornhole and Ladderball League. The leagues were organized by our very own Austin K. Seeing as these leagues are played in the employees' free time, it is up to the employees playing to schedule their games. Many games are played over lunch hours or before employees leave for the day.
We are only one week into these leagues, so there isn't a winning team quite yet. We will hold a tournament at the end of the summer at the DayStarr office to determine the winning team(s). "We love to have fun at DayStarr and try to get inside and outside employees together as much as possible. These leagues were a fun way to do that," stated Austin K.