Smartphone Apps Every Pet Owner Should Have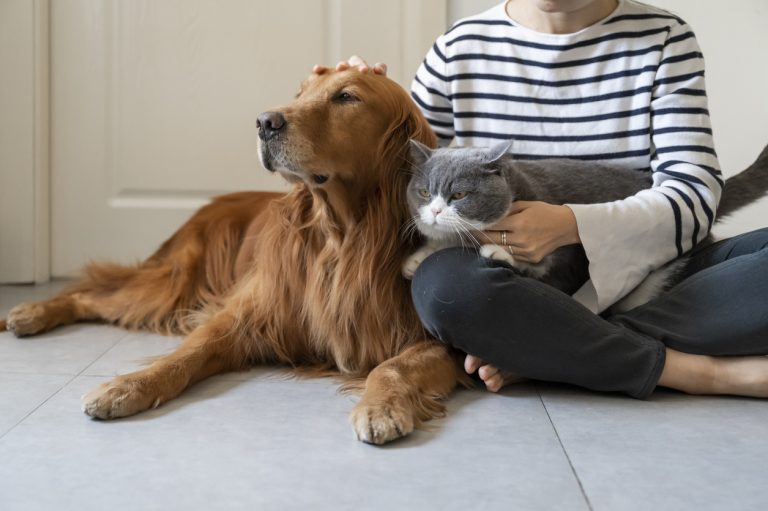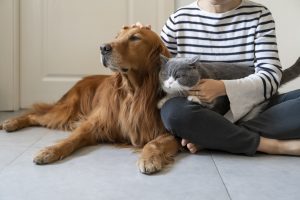 [2/8/2022] Dog and cat parents are a special breed. We just love our canine and feline companions, and see them as part of the family. Like any other family member, we simply want the best for them.
Did you know there is a whole world of information and helpful tools available as apps for your smartphone and tablet to help you be a better pet owner and improve the quality of life—and quality of time—you have with your pets?
Well, with our high-speed fiber internet and the handy apps we recommend below, you can stay better connected to your pets' health and well-being!
We break down our list into several categories below to help you find the apps you need the most.
General Pet Health
Pet First Aid—American Red Cross: This free app, created by the American Red Cross, offers crucial first aid guidance for pets, including cats and dogs. It's the go-to app for cat and dog urgent health and medical care needs.
AskVet: Looking for more personalized health care advice for your pet? AskVet's customizable features tailor health and wellness tips to your individual pet and its needs.
PetDesk: PetDesk is a great way to keep all your pet's medical, health, and dietary information and needs in one place. It gives you reminders for medications, and helps create appointments at the vet, even coordinating with many participating veterinary offices for scheduling.
Toxins and Other Dangers
Petoxins: If you're like many dog owners, we know your dog loves to chew on…well… everything. Petoxins is a convenient and informative app to keep on hand to help identify dangerous plants your pets may have consumed, and what steps you should immediately take to help them.
PupTox: Another useful app for helping detect poisonous and toxic materials your pet may have ingested is PupTox. It covers many common household chemicals and dangers and unlike Petoxins, it's available for both iOS and Android.
Training
Dogo: With a built-in "clicker" to facilitate your dog's learning, Dogo offers adaptable training programs and exercises to help your dog become more obedient and better behaved. The "quiz" available at the start of the app helps customize the training regime specifically to your dog's current age, behavioral issues, and training progress.
Puppr: Puppr offers step-by-step photos and videos and other tools to help improve training outcomes for your canine companion.  You can also choose and bundle different features according to your training needs and your dog's development.
Other Helpful Pet Apps
BringFido: If you frequently travel with your pet, BringFido can be a lifesaver. It helps you find hotels and other overnight-stay options that are pet friendly. Over 250,000 locations are currently in its network, so you are sure to find a place to stay that will accept your companion and make everyone feel at home!
Rover: From pet-sitters to dog-walkers, Rover can help you identify reliable, caring, and enthusiastic service providers for your pet. It also has an awesome GPS feature, which let's you track and view your pup's walk in real time!
We hope you've discovered something new in this little roundup! Remember to contact us to get the speed you need to power all your favorite apps and smart home devices. Because at DayStarr, we're proud to keep your whole family—including those with paws—connected.