DayStarr Christmas Party!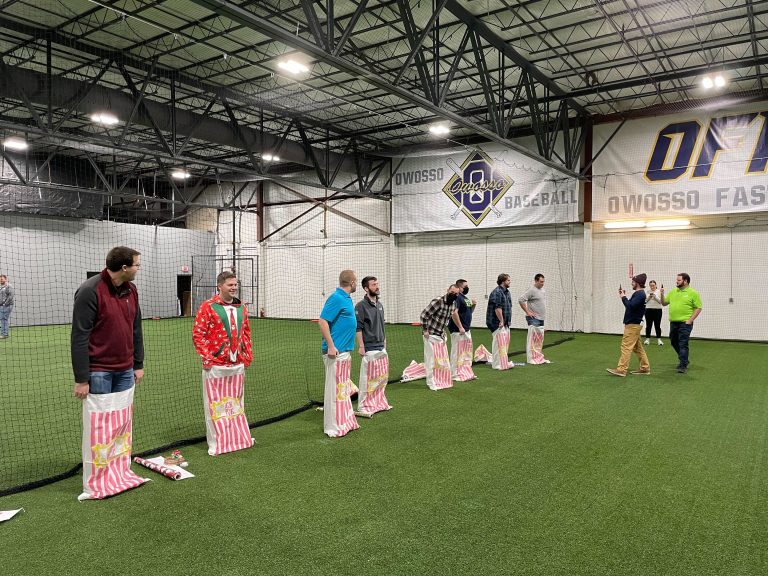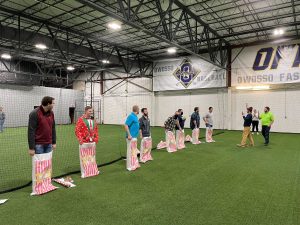 [12/29/2021] If you watched the Facebook LIVE or saw it on Instagram, you know we had a blast at our employee Christmas party on Thursday, December 23rd. A special thanks to Capital Sports Field House for letting us host there and Sideline Sports for catering.
Each year we throw our DayStarr employee Christmas party to celebrate Christmas as a company, celebrate DayStarr's achievements over the past year, give back to our employees, celebrate with family, and bond as a team. This year the party kicked off at noon with lunch, followed by a dessert competition, where employees brought in homemade baked goods and we all voted for our favorites. There was also a hot cocoa bar set up with all the goods.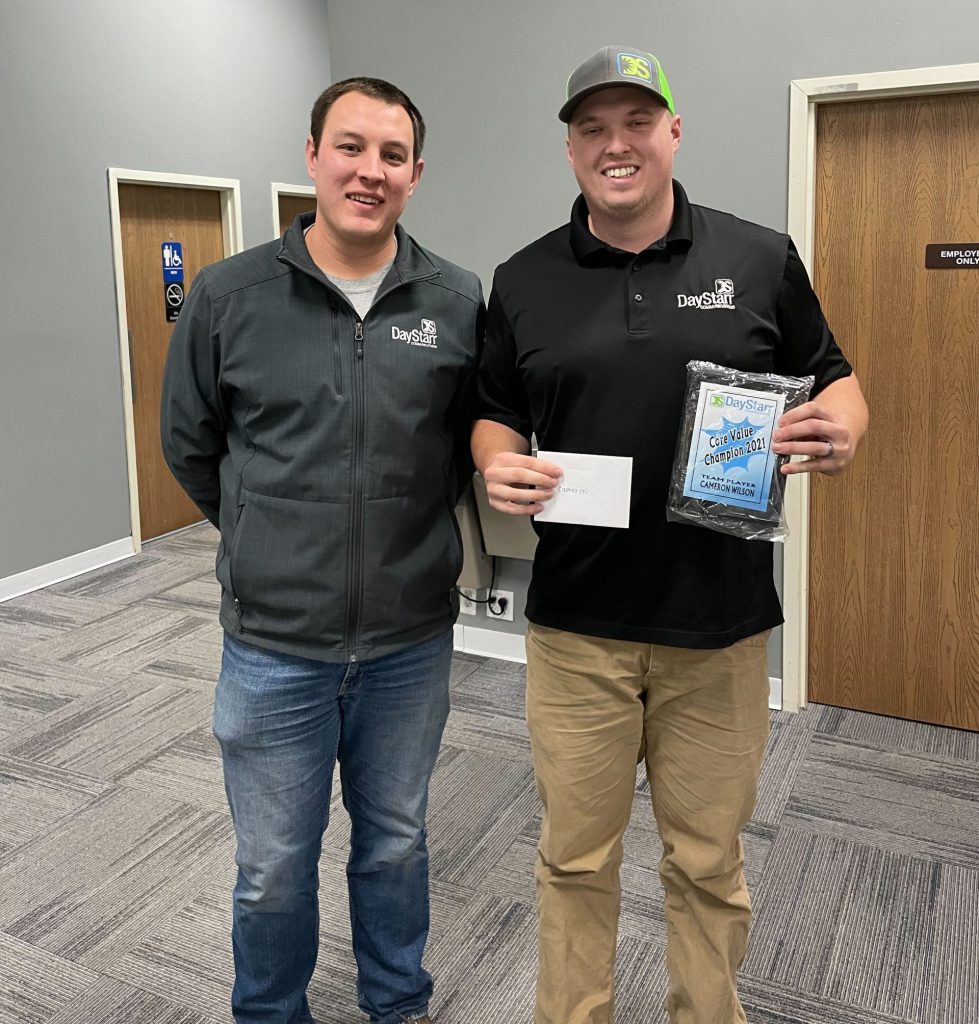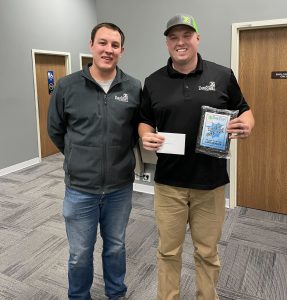 The party continued with reindeer games for the kids including a multi-event relay race where the winners were given trophies. There was also an adult (employee) relay race which consisted of four teams representing four customers. If you followed along on Facebook you saw how our finalists were chosen and how Jan Krupp won three months of FREE service!!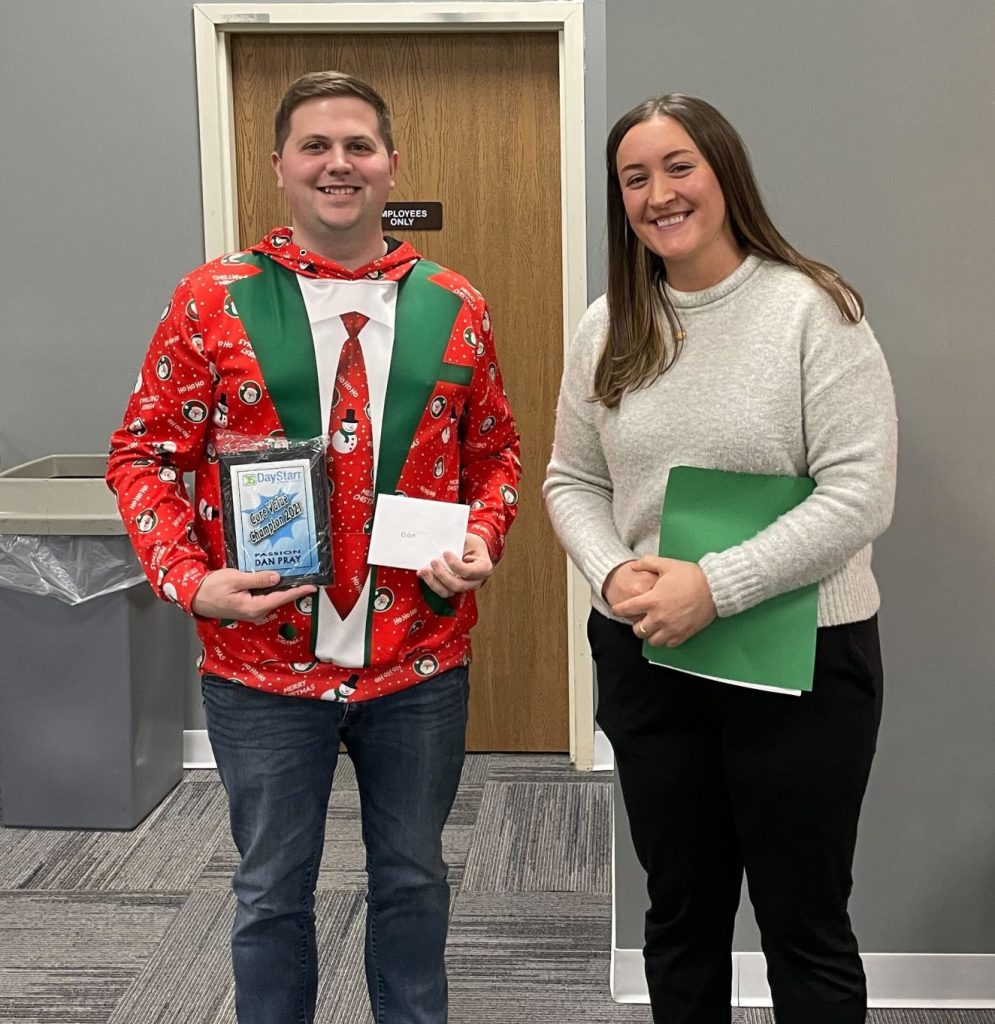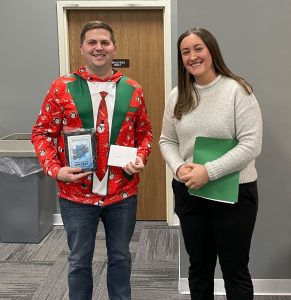 There was also some work-related stuff as our Management Team shared their departmental year in review stats. The Management Team on behalf of the entire company also gifted Collin Rose, DayStarr President, an annual pass to Greenfield Village as a Christmas gift!
We recognized our employees for their achievements in our Core Values: Team Player, Passion, and Servant's Heart. Our 11 nominees received a thank you card and a $20 Visa gift card. Nominees included: Dennis, Katie, Austin K., Luke, Blake, Avery, Austin S., Jared, Steve, Mark, and Brent. After a vote the week prior, we awarded our three Core Value Champions: Team Player Champion: Cameron Wilson, Champion of Passion: Dan Pray, and Servant's Heart Champion: Mark Berndt.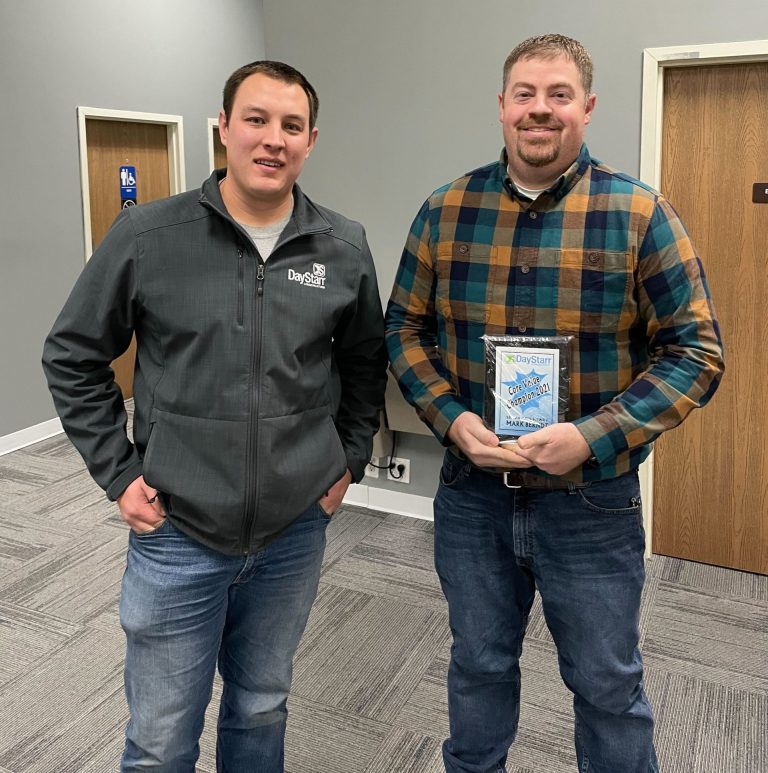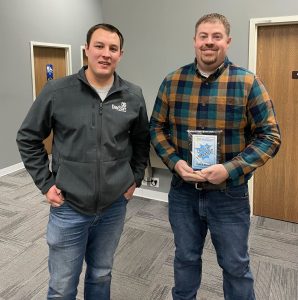 After the games and presentation, everyone enjoyed the event activities including basketball, cornhole, fowling, knockerball, and dodgeball. It was an awesome afternoon full of fun and celebration of the incredible team we have here at DayStarr.