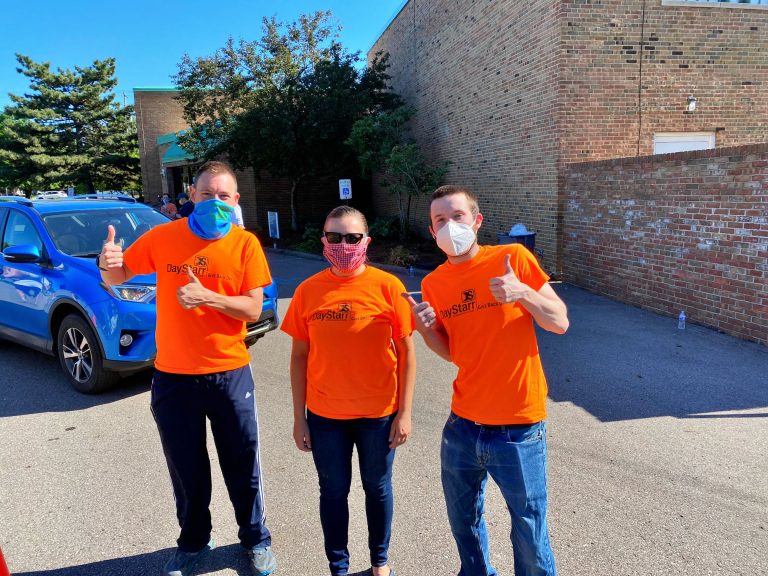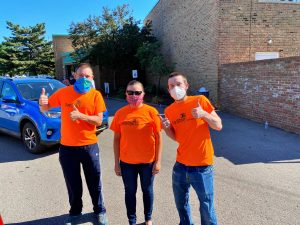 DayStarr COVID Update
[8/17/2020] COVID-19 resulted in some changes at DayStarr, including employees working from home and the implementation of Customer Assisted Installs. We also have had a few virtual pizza parties! This past month, we were excited to be able to give back to our local non-profits with a "Supporting our Community Credit."
Starting on March 13th, the majority of our office employees transitioned to working from home. Luckily, we had the technology to support remote workers. Employees simply took their desk phone and work laptop or tablet home and just about everything could be done business as usual.
In April we developed a contact-free Customer Assisted Install which allowed new customers to assist in the installation of their new Fiber Internet. New customers performed the inside work, and the DayStarr Installer did the necessary outside work. We felt this was the best way to keep both our customers and employees safe. A detailed video explaining the inside process was made available for customers to follow. Customer Assisted Installs have become quite successful and we are still offering them to this day.
In June a few additional employees returned to the office, though our office remains closed to the public.
We are proud to have continued to provide excellent customer service to our customers through out this very unusual period of time. We are committed to serving our customers and providing the best possible service, no matter how things change in the coming months.