Affordable Computers for the Home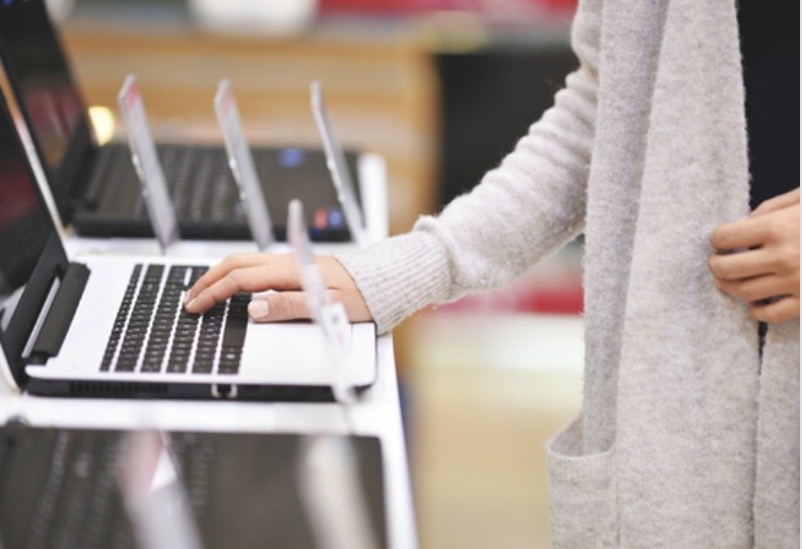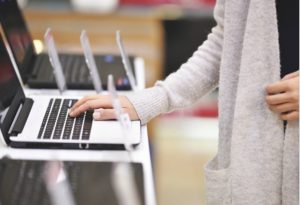 [8/12/2020] Buying a home computer is like that old cliché about buying a boat: You can spend as little or as much as you want and end up doing essentially the same thing.
The point being, you don't need to spend a fortune to "stay afloat" and perform the basics of internet surfing, document editing, email, socializing, shopping, banking, and video streaming.
Computer makers know that, and the market is flooded with relatively inexpensive devices that can make it hard to choose. For the average home user, you can begin by deciding between three basic choices: tablets, laptops, and desktops.
Desktop computers require a separate monitor, of course, and aren't convenient to move around. Because you can get the same features and functionality for the same investment, and often less, in portable devices, tablets and laptops may well be the way to go.
A Shiny New Chromebook
OK, so now, laptop or tablet? Well, tablets―like Apple's iPad and Microsoft's Surface―begin as touch screens that can accommodate external keyboards. Laptops, on the other hand, begin with the keyboard and can come with touch screens.
The simplest machines are Chromebooks, typically small laptops, which run on Google's Chrome OS (operating system). Most of the applications and documents are stored in the cloud, not on the device itself, so you'll need to be connected to the internet to use most features. That lack of hard drive and limited software capabilities results in prices in the $100 to $250 range.
Chromebooks are great for the casual home user, very light and portable, but not really that suitable for people who work and play on their computers. These are not choices for serious gamers or visual designers, of course, and if that's you, you're already well aware of your need for speed and size.
Looking at Laptops
As for laptops―which typically run on Microsoft Windows or Apple iOS operating systems—expect to pay $250 or more for a decent model that has the processing power, memory, and storage to handle both home and work duties. They also tend to have larger built-in monitors than tablets and Chromebooks.
Docking stations, which connect a laptop to an external monitor and/or keyboard, generally run from $75 to $150 and are ideal for the user who wants both the big screen and portability, the best of both worlds.
Home Computing Homework
There are multiple sites to review your options online. Educate yourself first, for instance, by beginning with a neutral site like the Computer Buying Guide from Consumers Reports.
Then, once you decide what kind of computer you want, start shopping. Visit stores in person when you can. You might be surprised at how different a keyboard might feel or screen display might look to you in person.
Then, with that knowledge as power, keep in mind that prices change constantly and vary from site to site. Two good places to start your comparison shopping are at Amazon and Best Buy.
You don't have to spend big money to get big functionality in a home computer. Just do your homework to find what you need, and make sure you maximize that connectivity with our fast and reliable internet!
Employee Feature: Dennis Graham
[8/17/2020] Meet Dennis Graham (right), one of DayStarr's Customer Support Technicians. Dennis joined us back in January and has been a great addition to our team. As a Customer Support Technician, Dennis is dedicated to providing exceptional service to our customers. He is always sure to see any issues to the resolution. Dennis also enjoys tackling any other projects that allow him to gain experience while working alongside his coworkers.
"My favorite thing about working at DayStarr is the joy and/or relief that you get to see from customers when you can resolve their issue and having that feeling of accomplishment at the end of the day," explained Dennis.
In his free time, Dennis enjoys spending time outdoors, powersports, and computer gaming. However, above all else, he loves spending time with his family. Dennis is originally from Michigan but grew up on the east coast and spent a majority of his youth in Florida.
We are happy life brought Dennis back to Owosso, Michigan, and love having him as part of Team DayStarr.
Create Your Perfect Streaming Setup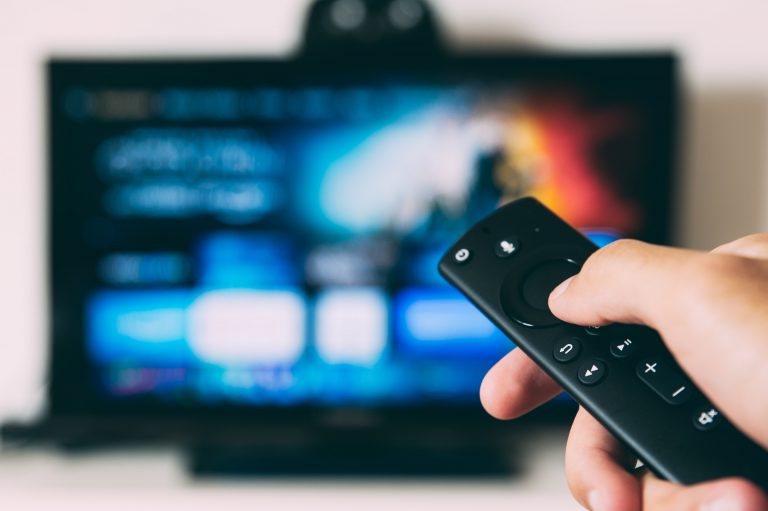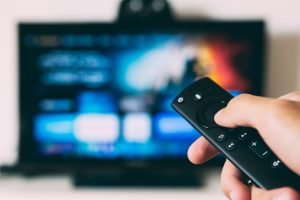 [8/17/2020] You have speedy DayStarr Fiber Internet and left video buffering behind in the dust! Now which streaming set-up is right for you? The many choices can be daunting. Read on to create a custom streaming portfolio.
Netflix: The gold standard for those who love movies
Netflix, a pioneer in made-for-streaming television, has managed to hang onto its throne and is well worth the $9 to $17 you'll pay monthly. Many streamers believe that no setup would be complete without this staple. Why?
In recent years, the streaming giant has put an increasing emphasis on original programming — and it has paid off, resulting in some of the most celebrated, original content. The service now boasts more than 100 original movies and shows along with a streaming catalog that would literally take years to view in its entirety.
No matter what genres you're into, Netflix has you covered, from episodic shows like Ozark, Stranger Thingsand Orange is the New Black to riveting documentaries like Tiger King, Unsolved Mysteries and Lennox Hill to original movies including The Irishman and The Two Popes.
There are, of course, pluses and minuses to Netflix:
Thumbs up: Netflix supports HDR video, streams in 4K and its content can be watched offline on mobile devices. So you can finish that show you started last night on your commute to work.
Thumbs down: Netflix doesn't offer live TV or sports.
Hulu: For the budget-conscious streamer who binges TV shows
That's not to say that Netflix is for everyone. A budget-conscious alternative is Hulu with prices starting at $6 per month. Hulu's niche is offering full season and day-after access to a long list of shows you won't find elsewhere, including Family Guy, ER and Seinfeld.
And to a lesser degree than Netflix, Hulu has created award-winning content, including The Handmaid's Taleand the documentary, The Beatles: Eight Days A Week.
One big plus: Hulu has a live-TV option for about $45 monthly so you can watch live broadcast networks.
One big minus: You'll have to sit through ads — unless you pay an extra $12 monthly for the commercial-free option.
Amazon Prime Video: A great streaming service you probably already have
If you've already paid your $119 for your Amazon Prime subscription that gives you free two-day shipping on purchases, then you've already got Amazon Prime Video. Similar to Netflix, the streaming service offers a huge range of TV shows, movies and original programming, including The Marvelous Mrs. Maisel.  Be sure to check out its catalog of HBO classics such as The Wire and The Sopranos.
Disney Plus: The "must-have" streaming service if you have small kids — or are a kid at heart
Disney Plus is quickly becoming a streaming staple for households with kids and superhero afficianadoes. For $7 per month, the streaming service provides access to the complete catalogues of Disney (Frozen, Muanaand every other Disney classic you've ever seen), Pixar (Toy Story movies), Marvel (Black Panther, Avengers) Star Wars and National Geographic. Looking to add more content? For $13 per month, you can bundle Disney Plus, Hulu and ESPN+.
Fubo: For the avid sports fan
Just want sports and news? Check out Fubo. For about $55 monthly, the service offers more than 100 channels in 4K, including a ton of niche sports channels and almost every cable and broadcast network you can think of — except for ABC and ESPN. Both of those are owned by Disney.
And you don't have to commit right away to Fubo. Seven-day free trials are available.
Crackle and Peacock: Totally free streaming services
Short on cash? Several streaming services are totally free. You won't get access to the latest blockbuster or the hot new TV series. And you'll have to put up ads. But that's what makes these options possible.
One solid option is Sony's Crackle. While the service offers limited TV shows, its catalogue of movies makes it worthwhile. Original programming is also part of the mix along with children's shows.
Meanwhile, Peacock Free provides access to TV shows from USA, Syfy and NBC as well as movies from Universal and Dreamworks Animation. All you need is an email address and password to start watching immediately. And if you get hooked, Peacock offers paid packages too.
Now sit back, relax, and enjoying streaming your favorite shows and movies.
Now and Up Next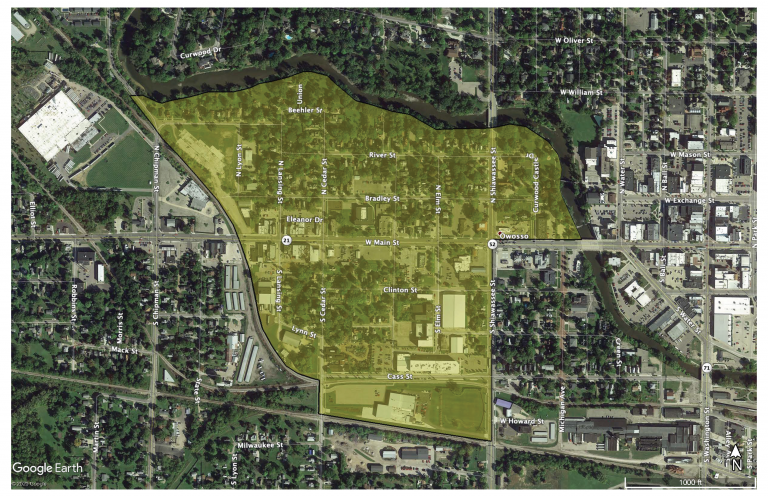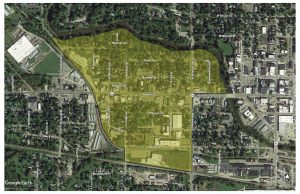 [8/17/2020] We have finished up SC9 around Emerson School. If you or someone you know live in this area, service is now available! We already have many new customers from this build installed. Ask us about our special promos in this new area.
Next up is SC12 (pictured); which is a large area north and south of M21 immediately west of M52. Look for our trucks to be working to expand our services in this area!
We look forward to serving this new area!
Transform Your Backyard Into a "Connected" Oasis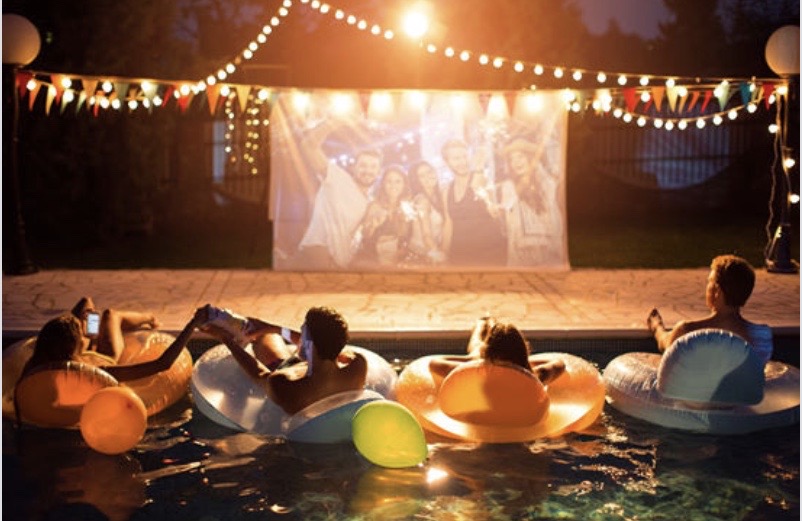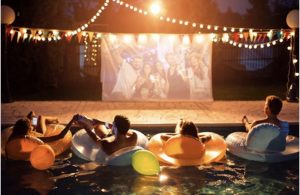 [8/17/2020] People are spending more time than ever at home this summer. It's the perfect opportunity to use smart technology to transform your deck, patio or other outdoor space into a "connected" oasis. With a strong internet connection from DayStarr Communications and a few essentials listed below, you'll become the envy of the neighborhood.
Get the party going with the perfect outdoor speaker
Whether you're enjoying some downtime in your backyard or hosting a few friends for a "socially distanced" celebration, music should be part of the mix. But what smart speaker will do justice to your summer playlist?
Luckily, an array of highly durable options are now on the market:
The UE Megaboom 3 is a highly portable Bluetooth speaker that can easily be toted from patio to poolside. Its sound quality is respectable. Its battery lasts for 20 hours. And at $150 to $200, it's one of the more reasonably priced speakers that can hold up to summer heat and pool splashes.
If you've got the outdoor space and are looking for something more substantial, consider the Polk Atrium 4. For roughly the price of the Megaboom, you'll get a pair of speakers that produce high-quality sounds that can be heard over party chatter and kids playing in the pool.
Wanting to go all out? Sonos Move produces unrivaled, stereo-quality sound for up to 10 hours. Its wide soundscape, paired with the speakers' easy switch from Bluetooth to Wi-Fi make it easy to see what it's the leader of the class. But keep in mind, this speaker is an investment at about $400.
Keep that landscaping looking lush
No backyard paradise would be complete without beautiful, lush landscaping. But who wants to keep up with the watering? That's where smart watering apps come in.
One of our favorites? For $100, the Eve Aqua Smart Water Controller will activate your sprinkler system anytime from anywhere. And its app will give you insight into water consumption from your iPhone or iPad. Want to change up your irrigation schedule? Siri will take your voice command and get it done.
Keeping your paradise cool.
Outdoor spaces quickly become unusable during the heat of the day. Too many homeowners must crawl behind patio furniture or through bushes to turn on their fans, misters and other small appliances.
There's a much better way thanks to a growing line of new smart plugs, including the  iHome control iSP100 outdoor smart plug. Pair this $40 water-resistant plug with Alexa, Siri, Nest or other platforms to turn on your device with a voice command. You can also set it for specific times on certain days and never worry again about keeping cool.
Plugs aren't the only thing getting in the smart game. Smart bulbs like the Eufy Lumos offer on-demand dimming and can even create color schemes.
Light up the night.
When the sun goes down, it's time for outdoor areas to shine.
A growing line of smart lighting can highlight your foot paths, flowerbeds and water features. Some can even turn your outdoor area into a wonderland of color.
One of the most popular choices: Philips Hue lighting can be set to change brightness and yes, even color. Choose from Tropical Twilight, Arctic Aurora and others to set your backyard mood. Use Hue's smartphone app or Alexa, Siri or Google Assistant to control the system.
Big screens for movie night
Whether it's snuggling up to stream a romantic movie or laughing at silly YouTube videos with the kids, outdoor TVs are quickly becoming outdoor must-haves. Weather-resistant models, such as those made by Sunbrite, allow you to enjoy your show without worrying about rain, humidity or the sprinkler system destroying your TV.
Looking for something large and in charge? Check out the popular Sony XBR85X900F.
These outdoor devices, paired with fast and reliable DayStarr Fiber Internet will ensure a fun summer in your backyard paradise!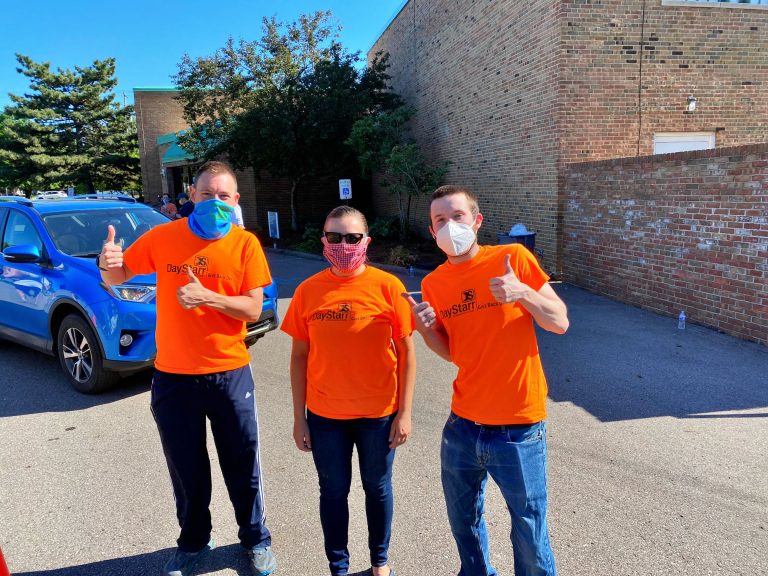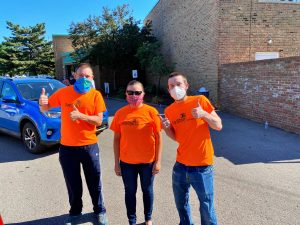 DayStarr COVID Update
[8/17/2020] COVID-19 resulted in some changes at DayStarr, including employees working from home and the implementation of Customer Assisted Installs. We also have had a few virtual pizza parties! This past month, we were excited to be able to give back to our local non-profits with a "Supporting our Community Credit."
Starting on March 13th, the majority of our office employees transitioned to working from home. Luckily, we had the technology to support remote workers. Employees simply took their desk phone and work laptop or tablet home and just about everything could be done business as usual.
In April we developed a contact-free Customer Assisted Install which allowed new customers to assist in the installation of their new Fiber Internet. New customers performed the inside work, and the DayStarr Installer did the necessary outside work. We felt this was the best way to keep both our customers and employees safe. A detailed video explaining the inside process was made available for customers to follow. Customer Assisted Installs have become quite successful and we are still offering them to this day.
In June a few additional employees returned to the office, though our office remains closed to the public.
We are proud to have continued to provide excellent customer service to our customers through out this very unusual period of time. We are committed to serving our customers and providing the best possible service, no matter how things change in the coming months.