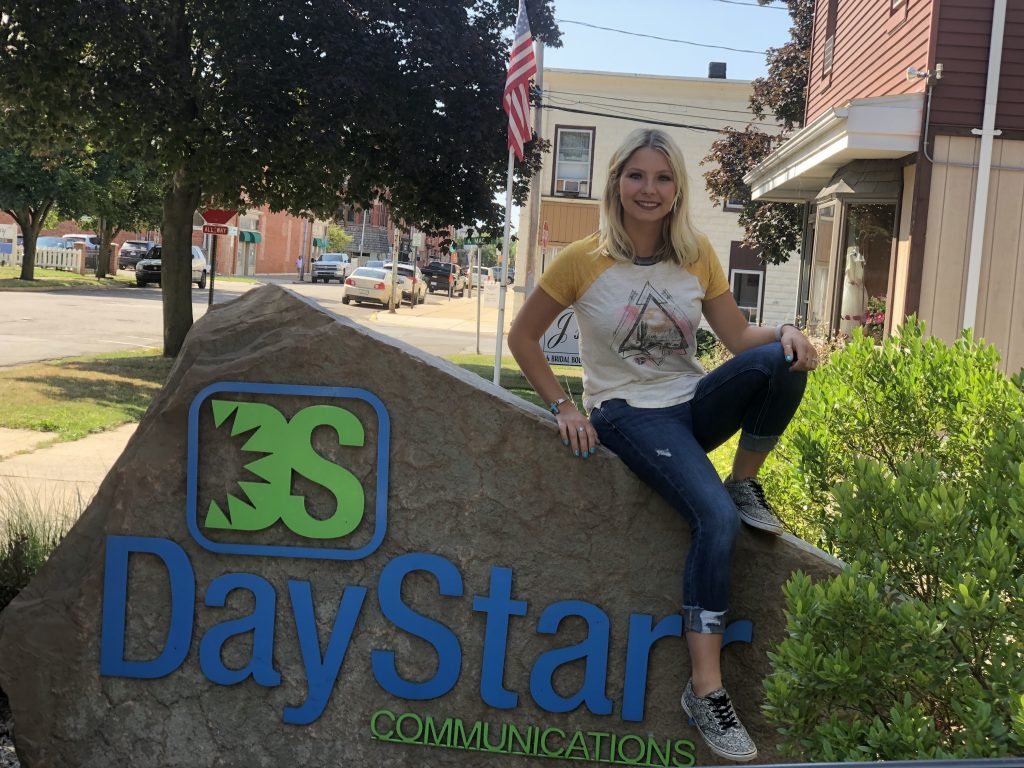 [08/27/2019] Meet Makenna Chrzan, DayStarr's Customer Service Representative. Makenna joined us back in January and has been a great addition to our team. If you have called our office, you may have had the great pleasure of talking to Makenna on the phone, as she answers many of the calls that come into our office. You also may have talked with her if you have visited our office. 
Makenna plays a crucial role in getting your Fiber Internet installed into your home. She is one of our valued team members that take customers from their first interaction with us, getting their address scheduled for a site survey if necessary, and scheduling the installation of their Fiber Internet. For customers who have signed up since January, your install may have not happened without Makenna!
When asked what she enjoys most about working for DayStarr, Makenna stated that her favorite thing is how much fun we have. "The DayStarr Team has fun in the office together but also gets the job done. I work with some pretty awesome people here at DayStarr!"
On a more personal note, Makenna was born and raised in Corunna and attended Corunna High School. After high school, she attended Baker College of Owosso where she obtained her bachelor's degree. Makenna loves to be outside whether she is doing yard work, helping out on the farm, or going up north to hang out on the lake. Makenna recently got engaged and is the aunt of the cutest little nephew. The next time you are in the office, say hello to Makenna!