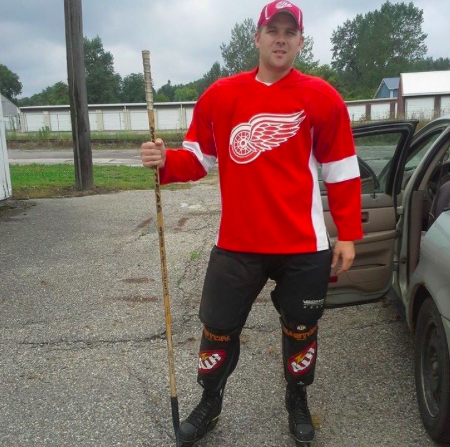 [4/1/2018] Nick Spannagel is the cloud-based (VoIP) business phone guru at DayStarr. If your business is looking for reliable phone service, Nick is the one who will help determine what you need, manage the install process, and answer any troubleshooting or configuration questions. While that may sound a little boring, Nick is pretty important in keeping your phones ringing all day with new clients! He also manages the day to day operations of DayStarr's Metaswitch, the hardware and software which handles all of our phone calls and phone services.
Nick has been with DayStarr for over a year now. When we asked him what his favorite part of working here was, he got a little nerdy. He said, "My favorite part is getting to work with the latest and greatest technology and being at the cutting edge of our industry." – We promise we didn't pay him to say that!
As a Michigan native, he moved around quite a bit while being stationed onboard a submarine in the Navy, before settling in Owosso. He and his wife, Nikki, purchased a home here last summer.  When asked what he loves about our community he shared, "I love all of the small businesses that we have here in town. There are so many local choices for whatever your needs are."
While the Spannagels don't have a lot of free time outside of working and taking care of their four kids – Anders (8), Mason (3), Brooklyn (2), and Oliver (4-months), they do love to take advantage of all of the outdoor adventures Michigan offers. They enjoy all four seasons and try to go fishing, camping, hiking, ice skating, swimming, snowmobiling, and four-wheeling as often as possible.
Besides taking family adventures, they are also quite the hockey family. Nick is heavily involved in the Corunna Hockey program. He plays in an adult league in the spring, coaches a high school team, and referees. His 8-year-old already plays in the hockey league, and his 3-year-old will start next year!
If you see Nick around town, be sure to introduce yourself and ask him your most burning VoIP questions!