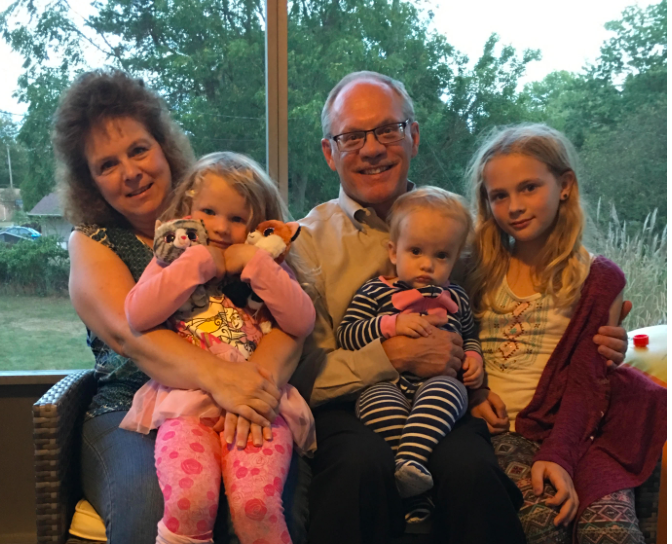 [11/22/2017]  This quarter, we are shining the spotlight on someone who loves to be the center of attention – Mark Hudson. Mark is DayStarr's Sales Director and has been a vital part of our team for the last 12 years. He spends his days meeting with local businesses to offer advanced phone and internet services. As a people person, Mark enjoys spending time with the DayStarr team and getting to know the residents in the communities we serve.
When we asked Mark what he thinks he is known for in the office, he replied, "I am clearly the serious, artsy, intellectual type. All business." As you can imagine, our one complaint about Mark is that he has no sense of humor. Ha!
As a Michigan native, Mark and his wife Nancy live in Fenton. While it is a bit of a hike to Owosso every day, they embrace the communities they live and work in. Together, they have four children and ten grandchildren whom they adore.
Mark enjoys spending much of his free time serving at the Presbyterian church at Hurley Medical Center, where Nancy works as a nurse. When we asked him what he loves about his role there, he shared, "I love teaching, preaching and helping people. I thoroughly enjoy reading theology and history. In fact, right now I am reading and preparing messages on the Reformation (Martin Luther, John Calvin, etc.)." He is definitely a man who uses his time well!
When he isn't working or volunteering, he and Nancy enjoy visiting places with historical significance. Pair that with good camping and beautiful weather, and they are in their element.