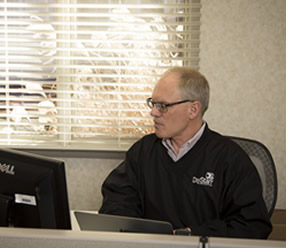 DayStarr Communications' Sales Director Mark Hudson recently joined the board of directors for the Shiawassee Economic Development Partnership.
The SEDP's mission is to improve Shiawassee County's economy through business attraction, retention and expansion. The group has facilitated a large number of new businesses coming to Shiawassee County, as well as keeping a variety of larger organizations – mostly manufacturers – in the area.
The Shiawassee Economic Development Partnership is governed by a 24-member board of directors. Hudson will help guide strategic visioning and business relations, as well as assist with identifying economic development opportunities.
Hudson has lived in mid-Michigan for most of his life and currently resides in Fenton. He earned a bachelor of science from Central Michigan University and has worked at DayStarr Communications since 2005.