15 February 2017 — DayStarr Communications of Owosso announces the addition of Aaron Lobb as residential sales and community liaison. He will oversee new customer growth in the residential areas where DayStarr now offers fiber-based internet, cable TV and phone services.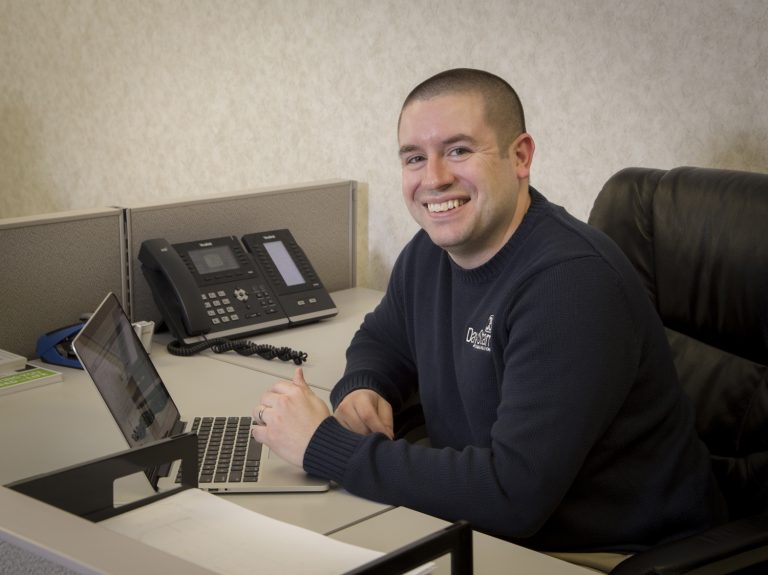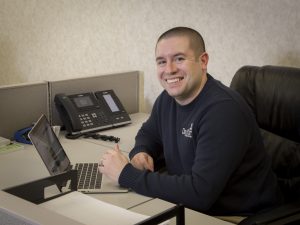 Lobb lives in Owosso and comes to DayStarr from SageLink Credit Union where he was a team leader in its Corunna branch. He is also the director of youth ministries for Owosso First United Methodist Church.
A graduate of Spring Arbor University, Lobb is an experienced customer service professional who also brings sales, social media and an understanding of current technology trends to the company.
"Aaron will help us expand our customer base in the areas we now have our fiber network," says DayStarr President Collin Rose. "We have installed more of our infrastructure throughout Owosso, so we are ready to serve hundreds more households who want a better experience when it comes to using the internet, gaming, streaming and responsive local customer service."
"We recognize that being able to offer products that are user experience-focused will enhance quality of life through faster and reliable access to entertainment, educational resources and communication," explained Lobb.
DayStarr offers internet starting at 250M for $50/month up to 1000M (1G) for $100/month. Bundled packages are available. TV pricing depends on type of service and package selected. Lobb can be contacted at 989-720-6000 or by visiting www.daystarrfiber.net.
Founded in 2002 as Michigan Online Group, DayStarr has an advanced fiber optic network of more than 150 miles in Shiawassee and Clinton counties. It began servicing business customers with its fiber network in 2006 and started expanding the network to residential customers in 2014. The network now passes thousands of homes and businesses and will expand over the next few years based on demand.