[Newsletter 8/29/2017] Tony Young and his team have been loyal customers of DayStarr for more than 10 years. As a pillar of the Owosso community since 1981, they are known for keeping their word, selling reliable and high-quality cars, and always putting their customers first. Not to mention, they offer a great selection of new and used vehicles in all GM makes and models.
Given they advertise and promote the majority of their inventory online and rely on their phones to serve their customers, it's important that their phone/internet service is reliable. Tony Young shared with us that before switching to DayStarr, they struggled working with multiple vendors for phone and Internet. Their service wasn't reliable, and when the phone and the Internet would go out, they simply couldn't do business.
We are thankful for their long-term commitment to supporting DayStarr as a local business. It's partnerships like theirs that have made it possible for our business to grow in this community!
Today we are featuring their testimonial video – because let's be honest, Tony had some pretty nice things to say about us! Thank you, Tony Young and Young Chevrolet Cadillac Buick GMC!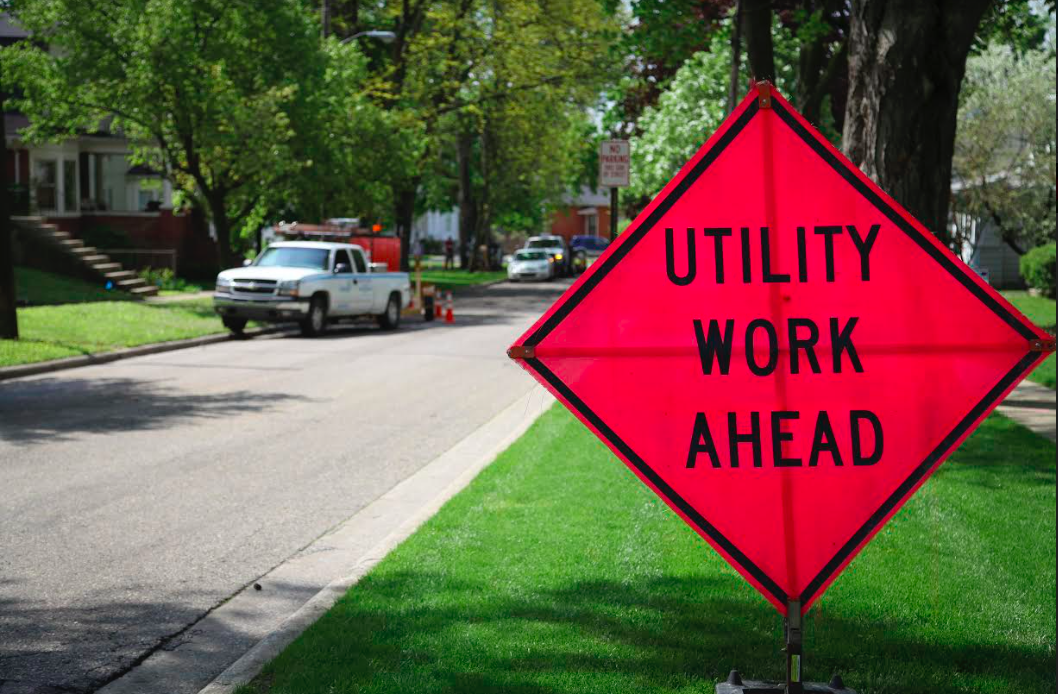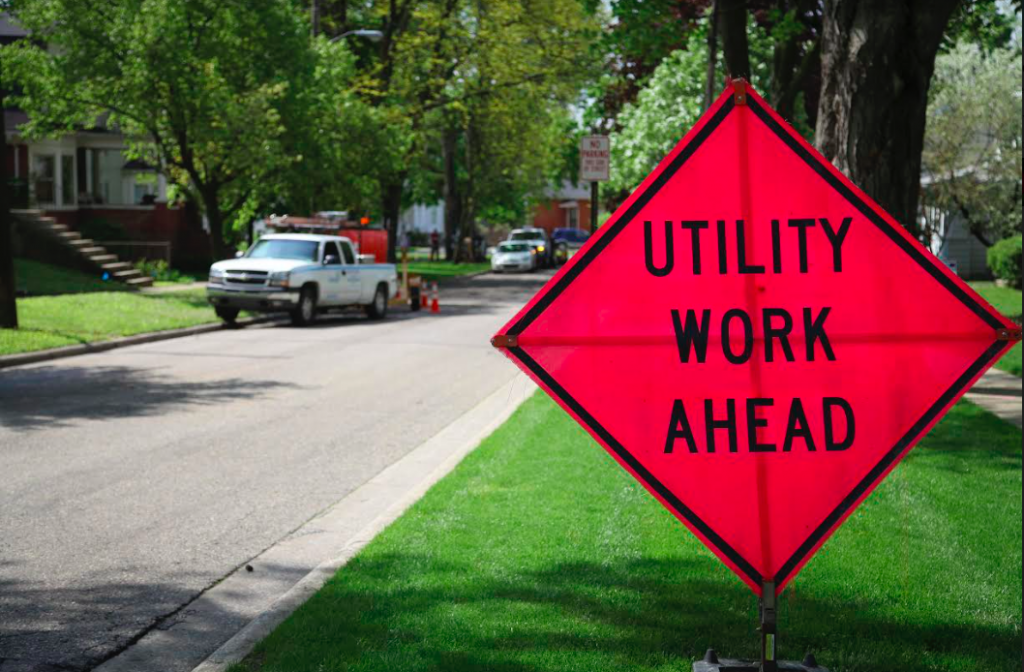 [Newsletter 8/29/2017] We are happy to announce that SC7 is finally complete! It took a lot of blood, sweat, and tears (summertime in Michigan!), but residents in the area north of King Street and East of Dewey Street in Owosso are now eligible for DayStarr services. Our install team has been working tirelessly and is now well into SC6. Our goal is to have this portion completed by the end of September. 
In other news, DayStarr business services, including phone and internet, are now available to clients in the area of Lansing Road going east to Bennett Drive in Perry.
Thanks to everyone for their patience and enthusiasm as we continue to expand our network!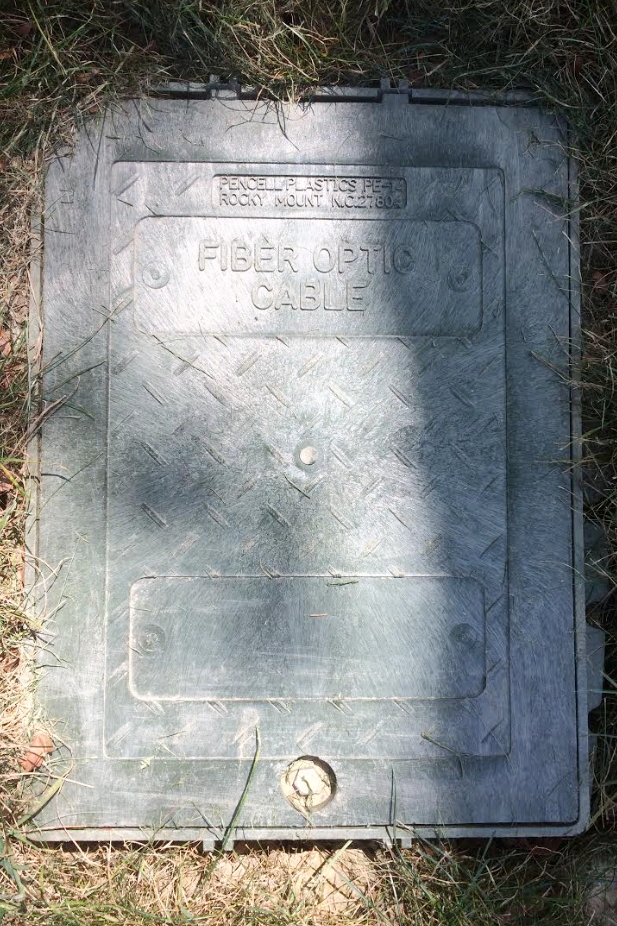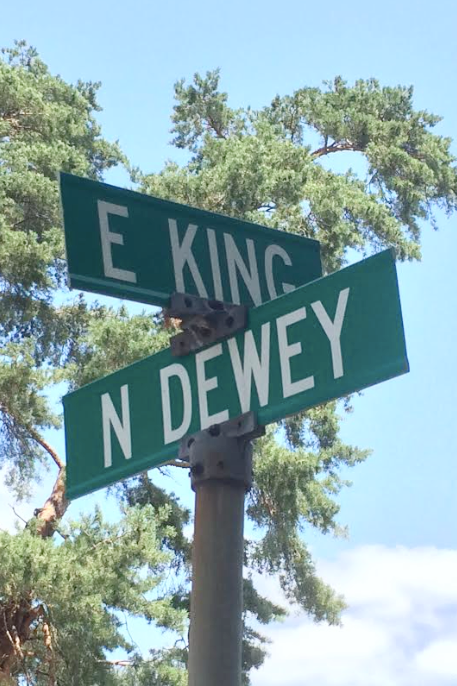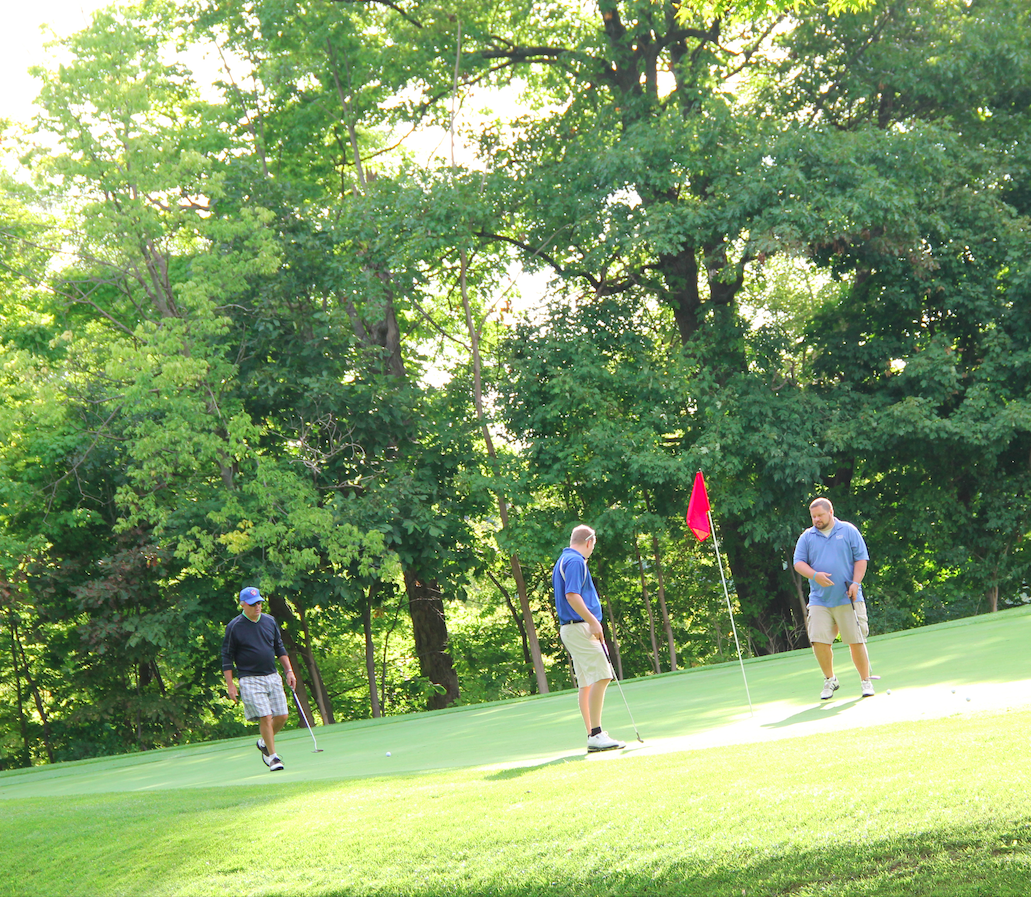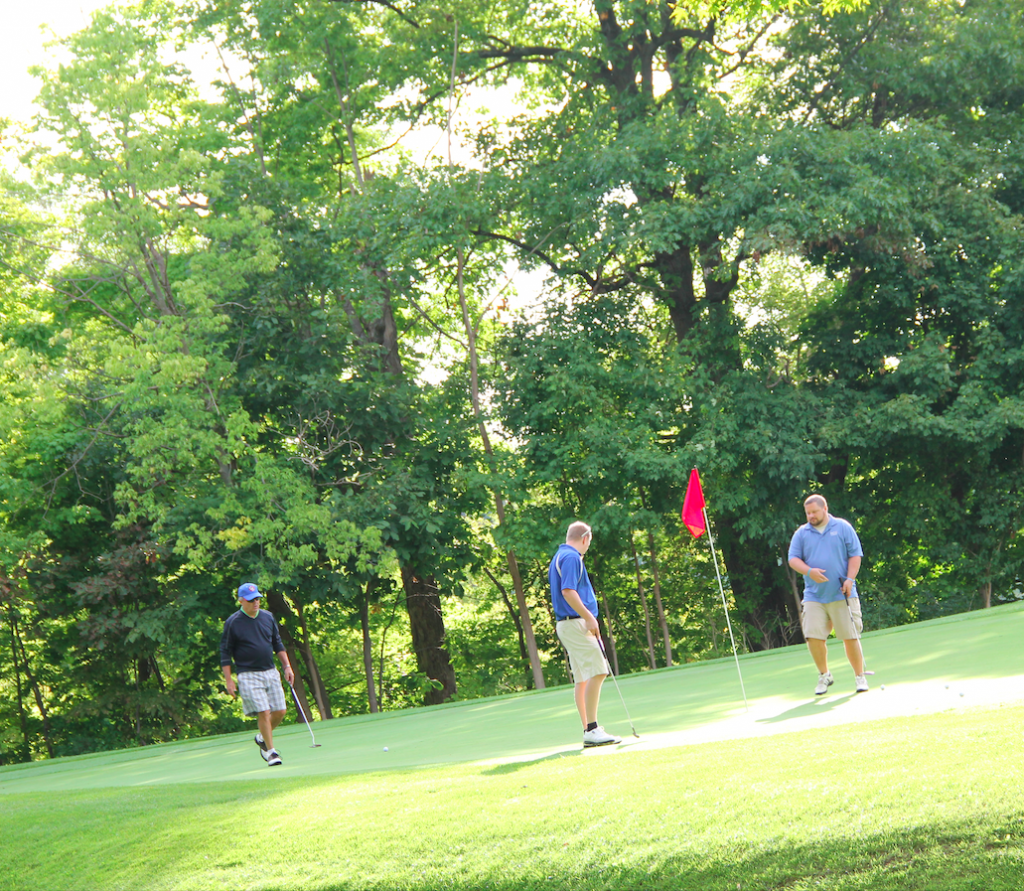 [Newsletter 8/29/2017] It's that time of the year again! The one and only Shiawassee Regional Chamber of Commerce Golf Classic is right around the corner.
The 56th Annual Chamber Classic is scheduled for Tuesday, September 12th, at the Owosso Country Club. Teams will enjoy breakfast, lunch, a golf cart, and free beverages. Think that's a lot? Well, you will also have the chance to win some awesome prizes and will be treated to a delicious prime rib dinner! All that in addition to spending the day playing golf. Talk about a par-fect day. 
DayStarr is proudly sponsoring hole #3, and we look forward to seeing many of our community members wielding their golf clubs! Two of our team members, Mark and Aaron, will be manning our sponsorship table, so be sure to stop to say hi and pick up some highly prized DayStarr swag.
Want to know what swings you need to be practicing? There will be prizes awarded for the following:
Longest Drive

Longest Putt

Closest to the Line

Closest to the Pin
Have your eye on the prize? The first place team will receive a traveling trophy and a cash refund for the entry fee!
For more information, contact the Shiawassee Regional Chamber of Commerce at
(989) 723-5149 or customerservice@shiawasseechamber.org. You can also register online at www.shiawasseechamber.org/events. We hope to see you there!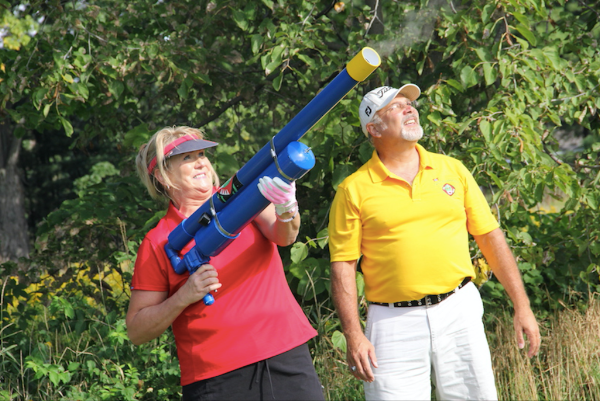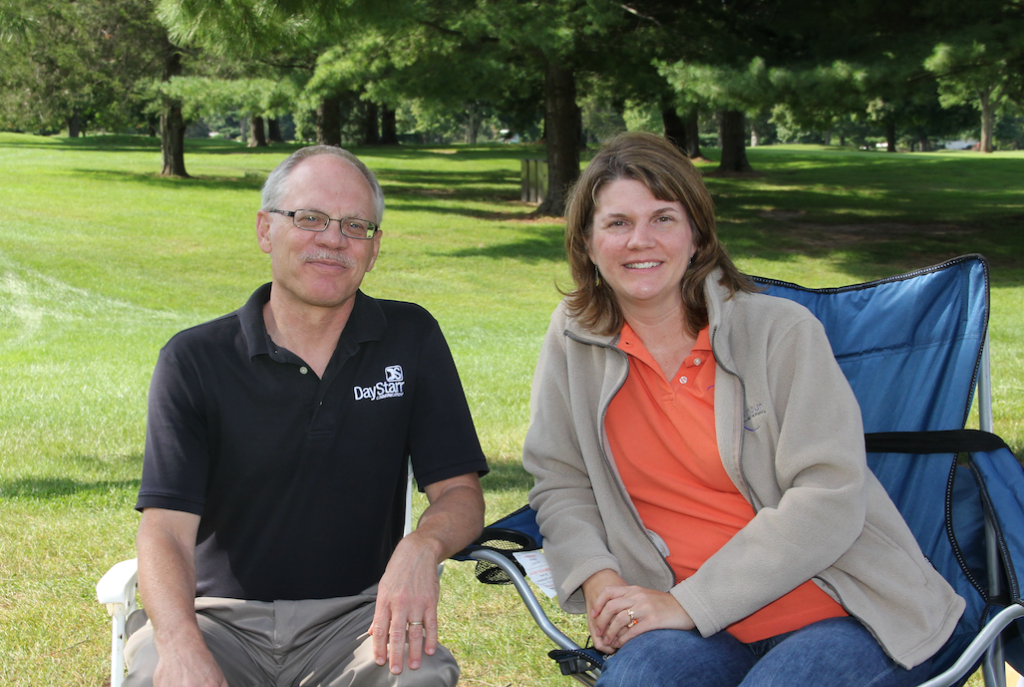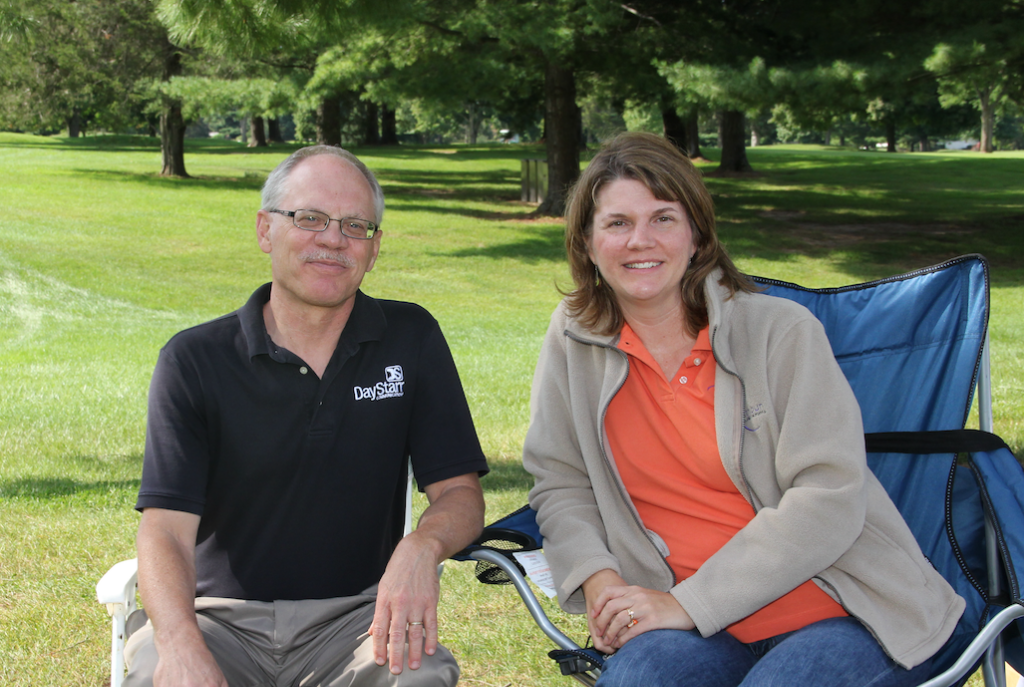 [Newsletter 8/29/2017] Sorry, no one had a baby, but we DID add another bucket truck to the DayStarr fleet. As our scheduling needs increase, we wanted to have more flexibility when it comes to our install schedule.
Why should you care that we got another truck? Well, it means our team can address multiple installations at the same time! Not to mention, it gives us more flexibility in our scheduling requirements. 
As you know, speed, efficiency, and productivity are pretty important around here – especially when it comes to getting the good people of Shiawassee County fiber internet. With more and more residential and commercial clients requesting DayStarr service, we knew we had to make an investment so our crews could keep up with the work. Thanks for giving us a reason to get a new toy!
A special thanks to Agnew Sign Co. for the design – they are a great local company with fantastic service! When you see our crew driving around in this new shiny truck, be sure to say hello!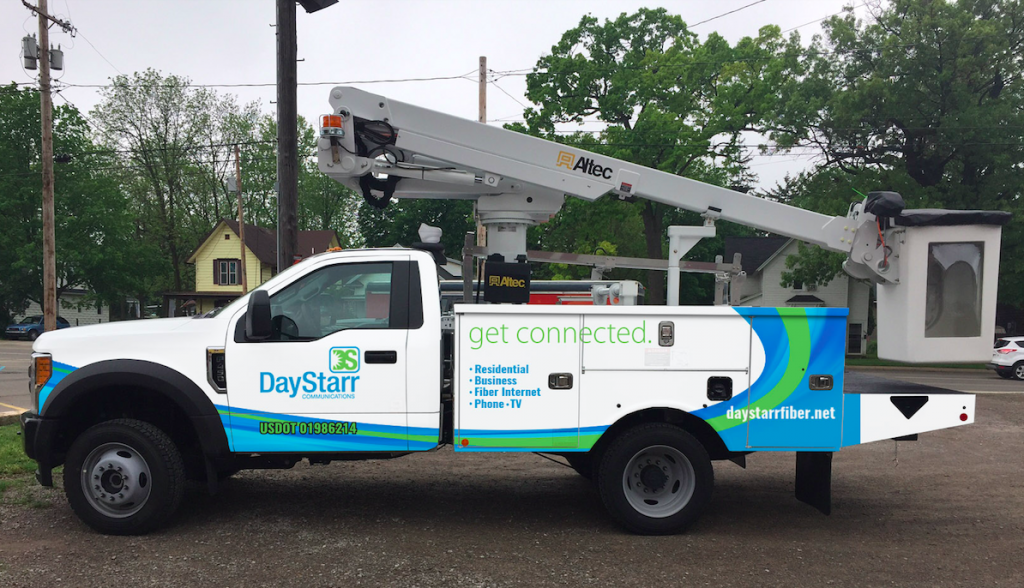 2 August 2017 — DayStarr Communications of Owosso announces the completion of a new service area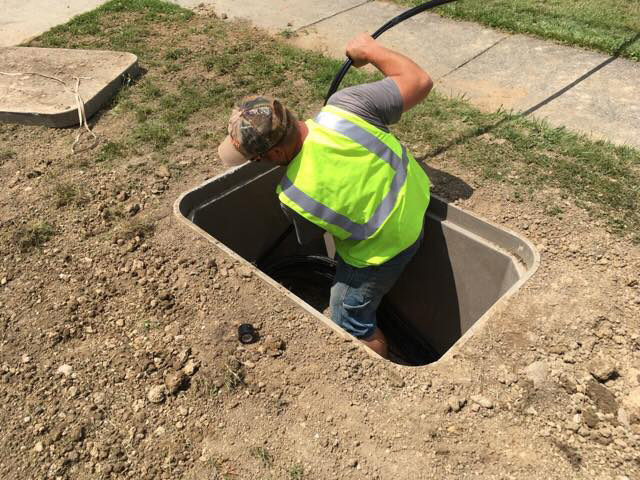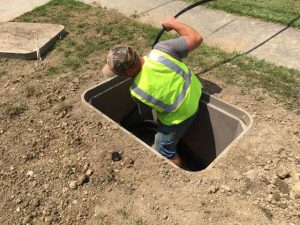 in northeast Owosso, continuing its million dollar-plus investment in communications infrastructure in the city.
Up to 1000M of fiber Internet, TV and phone services are now available near Owosso High School in neighborhoods bordered by North Street on the north; Jackson Drive on the east; King Street on the south; and Gellatly Court on the west. This completes an area that includes homes along north Gould Street and in Osburn Lakes subdivision that started receiving service late last year.
For those wondering if they qualify, DayStarr's Residential Sales and Community Liaison Aaron Lobb says the company has a service availability map on its website, daystarrfiber.net.
Fiber networks allow for the delivery of up to one gigabit or more of data per second to users. This allows customers to download movies in seconds and can provide a better online gaming experience with speeds unequaled by any local competitor. It also means virtually uninterrupted Internet service for everyone, from casual web surfers and e-mail users to traditional and home-based businesses.
Cable television is provided over DayStarr's own fiber network through a partnership with TVC, a division of Lennon Telephone Company. Bundles of phone, Internet and TV are available along with customer service from local people. Watch TV Everywhere is included at no charge with TV service and allows users to watch many TV channels on a computer or mobile device.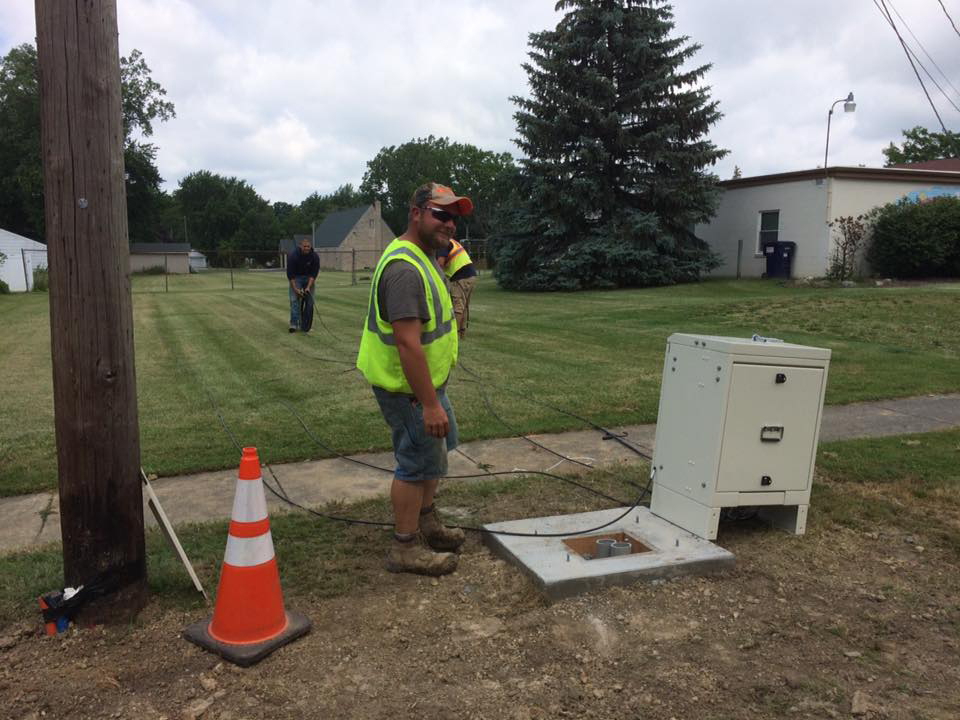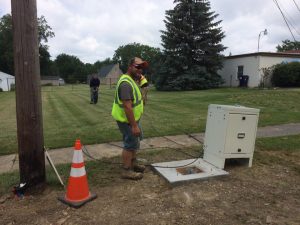 "Right now we are working along and to the east and west of north Hickory Street. We plan to continue our expansion as long as the weather is in our favor. We want to encourage everyone who is interested to use the service availability tool on our website, call us, or comment on our Facebook page so we know where demand is the highest," says Collin Rose, president of DayStarr.
DayStarr began servicing business customers with its fiber network in 2006 and started expanding the network to residential customers in 2014. The network now passes thousands of homes and businesses and will expand neighborhood by neighborhood over the next few years based on demand.
7 July 2017 —  People interested in learning more about the fiber optic technology DayStarr Communications is building in Owosso can find what they need at the company's expanded and redesigned website, which launched this week.
The change comes as DayStarr, the area's locally based provider of internet, phone and TV service*, continues to expand its fiber network throughout the city and other select areas of Shiawassee and Clinton counties. Currently, more than 2,000 homes have been "passed" by DayStarr's fiber. There are also hundreds of businesses who have the high-speed fiber service.
The website, daystarrfiber.net, offers quick and easy access to information about all of DayStarr's services for both residential and commercial customers. It also has informational blogs, industry resource links and educational videos.
"The new website was designed with our customers in mind. It is easy to find what you are looking for whether that is to check out our offerings or to pay your bill online," said Collin Rose, president of DayStarr. "Technology changes very quickly, and we are creating a portal for people to learn about the benefits of fiber at the same time we are building out our network. We hope to have all of Owosso completed within the next two to three years.
"Although we are not yet available everywhere, we encourage everyone that is interested to use the Service Availability Tool on our website, call us, or comment on our Facebook page so that we know where demand is the highest."
*TV service is provided by TVC Inc. of Lennon, Mich.
15 February 2017 — DayStarr Communications of Owosso announces the addition of Aaron Lobb as residential sales and community liaison. He will oversee new customer growth in the residential areas where DayStarr now offers fiber-based internet, cable TV and phone services.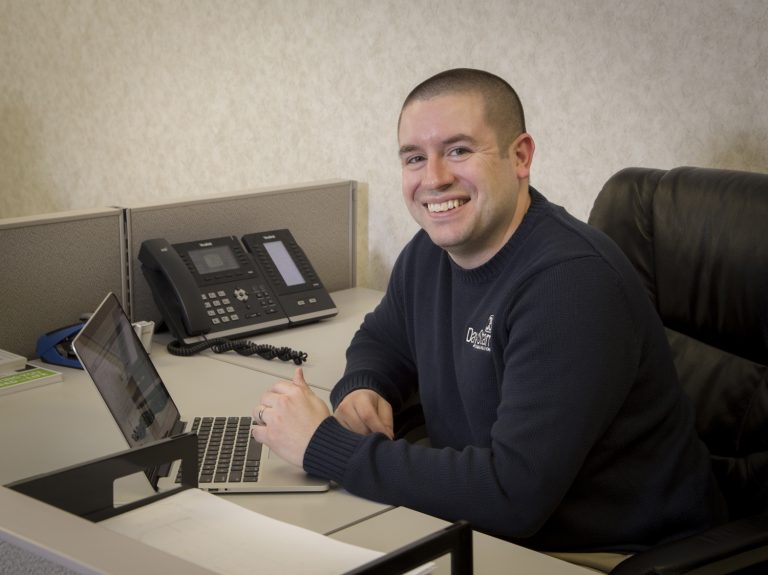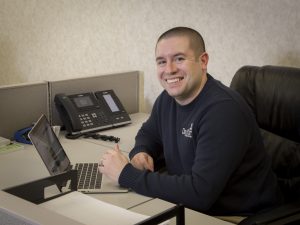 Lobb lives in Owosso and comes to DayStarr from SageLink Credit Union where he was a team leader in its Corunna branch. He is also the director of youth ministries for Owosso First United Methodist Church.
A graduate of Spring Arbor University, Lobb is an experienced customer service professional who also brings sales, social media and an understanding of current technology trends to the company.
"Aaron will help us expand our customer base in the areas we now have our fiber network," says DayStarr President Collin Rose. "We have installed more of our infrastructure throughout Owosso, so we are ready to serve hundreds more households who want a better experience when it comes to using the internet, gaming, streaming and responsive local customer service."
"We recognize that being able to offer products that are user experience-focused will enhance quality of life through faster and reliable access to entertainment, educational resources and communication," explained Lobb.
DayStarr offers internet starting at 250M for $50/month up to 1000M (1G) for $100/month. Bundled packages are available. TV pricing depends on type of service and package selected. Lobb can be contacted at 989-720-6000 or by visiting www.daystarrfiber.net.
Founded in 2002 as Michigan Online Group, DayStarr has an advanced fiber optic network of more than 150 miles in Shiawassee and Clinton counties. It began servicing business customers with its fiber network in 2006 and started expanding the network to residential customers in 2014. The network now passes thousands of homes and businesses and will expand over the next few years based on demand.