[Newsletter 6/6/17] To make sure you know this isn't fake news, we are keeping our DayStarr update rather boring. The big news around here is that we have implemented a new billing process (Woohoo!) and we've launched a fancy new website.
So why does this matter to you, our faithful customer? Well, hopefully, it will make your life easier! (Maybe not SO boring!)
Bills, Bills, Bills
Previously, we handled all billing in-house, which required some of our staff to maintain the system. Despite the tremendous enthusiasm in which our staff handled billing, we decided that it was better to outsource this task so we could concentrate on more important things (you!).
The updated process offers a new bill format, more flexibility to customize your bill to include or exclude details, consistent auto-bill payment options, and an all-around nicer electronic billing experience. Try it out and let us know what you think.
Time for a Facelift (Not You)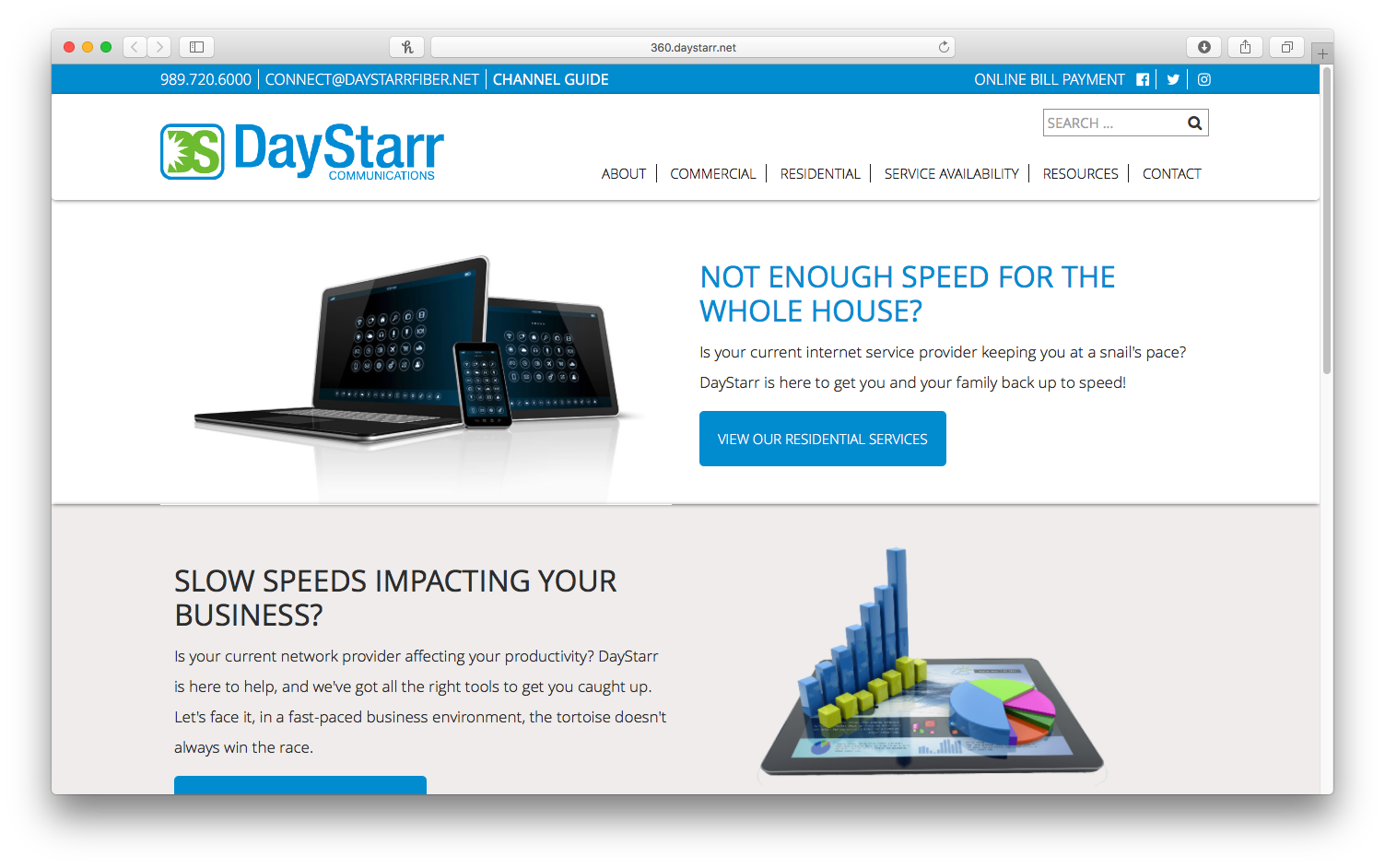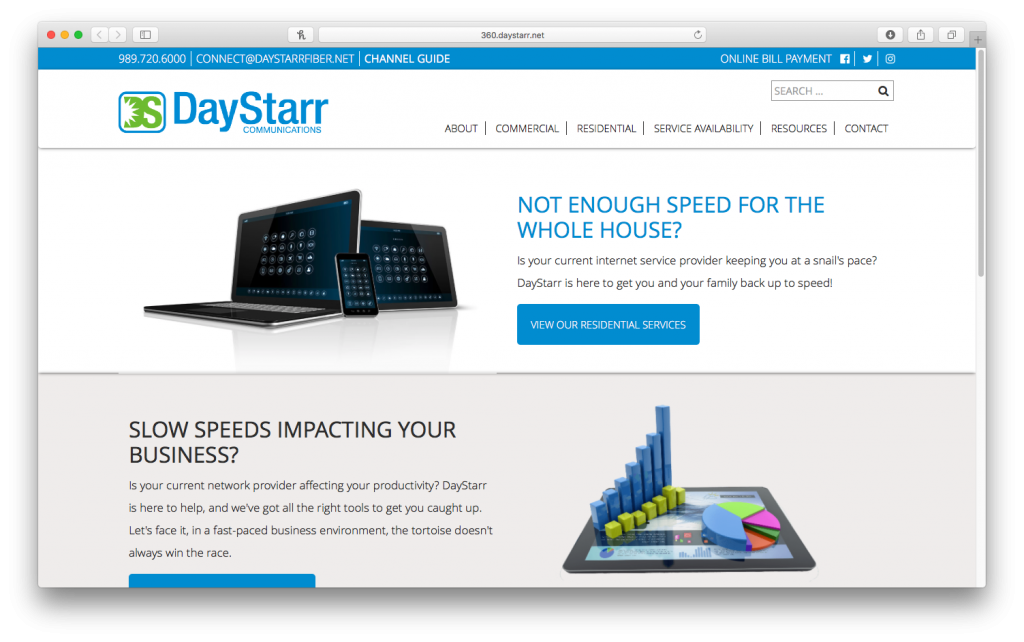 Given that we are striving day in and day out to build a cutting-edge Internet network, we felt that it was time for our website to look as modern as we feel!
The new site has been refreshed and restructured to represent the direction of the company better. More importantly, it is organized in a way that is more functional, enjoyable to use, and easier to find the information you are looking for!
A few things you can find on the new and improved site:
A service map that shows where our current service availability is.
Lots of great resources like an Internet speed test, a TV channel guide, and industry articles.
Online bill payment that makes your payment experience painless!
Funny (and ridiculous) videos of our staff, and super generous testimonial videos from our fantastic customers.
Have comments? Contact us today!