It's a heart-wrenching moment when your web browser reports that it's no longer connected to the internet. But there's no reason to panic: We've distilled the troubleshooting process into five easy steps. Keep this list close by in case your internet suddenly breaks (or pass it on to friends and family the next time they call on your assistance).
Of course there are many different problems that could potentially affect your broadband, but the tips below should be enough to cover the most common issues—even if you can't get everything sorted straight away, you can at least work out what's going wrong and take steps to fix it.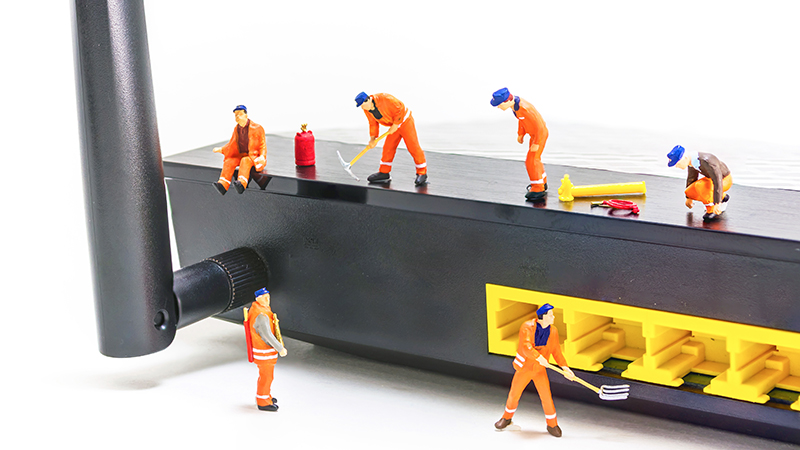 1. Reset Your Router
It's an IT troubleshooting cliché, but that's because it often works: resetting your router (or cable box or modem or any other device that brings the internet into your home) should clear away any temporary bugs and issues, forcing the device to reconnect to the web from scratch with a clean slate.
Most routers have a reset button on them for this specific purpose but you can always unplug the hardware as well. Wait 30 seconds or so before restarting the device and then give it (and your computer) a few minutes to get up and running again. Internet fixed? Good, you can stop reading here.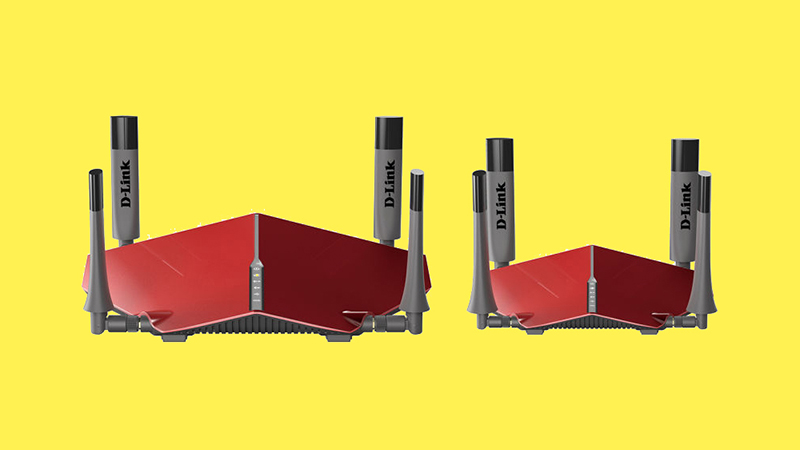 2. Test Multiple Devices
If rebooting your router doesn't work, the next step is to determine whether the problem's inside or outside of your home. A quick way of doing this is to see if your smartphone, tablet, or any other computers can get online. If they can, plug a laptop directly into the router using a spare Ethernet cable.
If none of your devices can get online, there might be a problem at your Internet Service Provider's end. Check your ISP's official website and Twitter feed to see if there's a problem currently being reported (using cellular data, of course) or call them to see if they can offer any estimate on when a fix will arrive.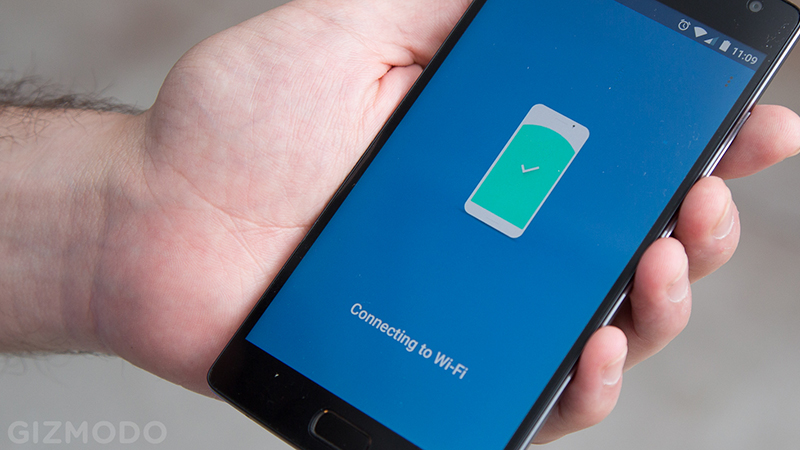 3. Troubleshoot Wi-Fi Issues
Not everyone has a laptop and Ethernet cable at home, but if you do, you can check if the problem is with your internet as a whole (see previous section) or the Wi-Fi in particular. There are all kinds of ways to improve the Wi-Fi in your home, but they don't necessarily apply to a sudden and unexplained drop.
If your Wi-Fi was working but isn't anymore (and the problem persists across multiple devices) it's going to be hard to pinpoint the problem. You should check your router's settings (changing the Wi-Fi channel might help), reverse any recent modifications to the network, and make sure no one in the house has somehow changed the network password.
As we've indicated, there are no obvious solutions here, but if you've just decided to put a wireless device like a baby monitor or microwave next to your router then this could be one potential cause (you really need wireless devices like these as far apart as possible to avoid signal interference).
Heavy bandwidth use by one particular device might drag the internet connection speed down, but then you'd probably see the effect on a wired connection as well. Using a speed test site or app might give you some more clues as to what's causing the wi-fi to slow down or drop completely.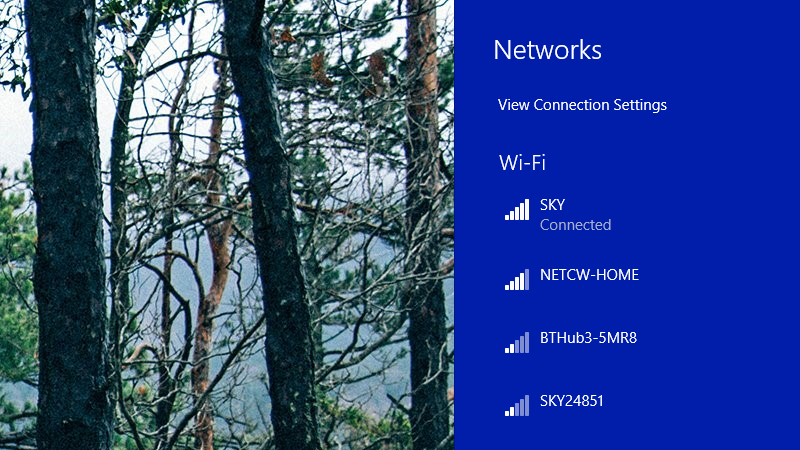 4. Troubleshoot Issues With a Specific Device
If only one of your devices can't get online, the focus of your troubleshooting can be much narrower, and it should be easier to find a fix. Resetting the device often works wonders, forcing a reconnection with the router and device that can iron out plenty of temporary problems.
You should make sure that the device is updated and running the latest available version of its operating system. On computers that applies to Wi-Fi adapter firmware as well. If necessary, uninstall and reinstall the drivers associated with your Wi-Fi hardware to make sure they're functioning correctly.
If you're troubleshooting a laptop or desktop, then a thorough virus scan is well worth your time, and both Windows and OS X include wireless diagnostic tools that can help you pinpoint exactly what's gone wrong.
It's also worth trying a different web browser. It's possible that an extension, plugin or browser bug is the root cause of your internet hangups. If you do find your browser's at fault, uninstall and then reinstall it to force a complete reset of the software.
Here we're specifically concerned with a device that was getting online fine but now isn't, so a recent change is most likely to blame: try uninstalling any recently added apps (particularly network-related ones such as VPN tools). As a last resort, you can try running a factory reset on the device.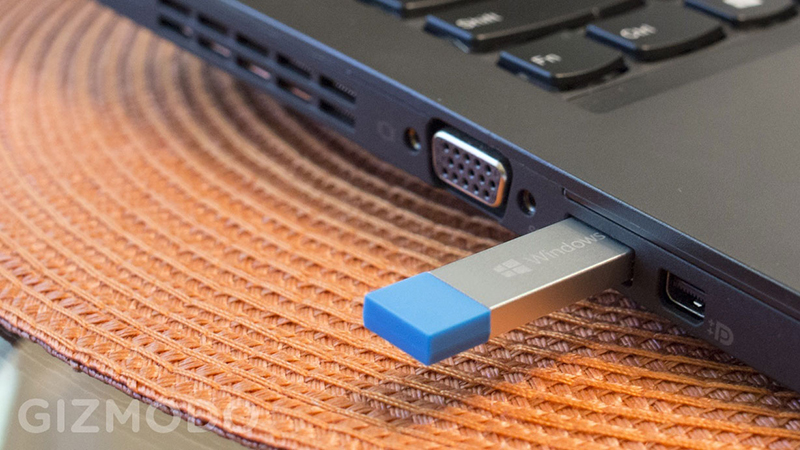 5. Other tips
In terms of good practices and habits: keeping everything up-to-date and current is important, and that means the software and the firmware for your devices (hosted on manufacturer websites and support channels) can help you. Any bugs will be squashed along the way.
If you think you've got neighbors likely to hack into your network, then head to your router's settings and change the wi-fi password (the manual should have pointers if you aren't sure)—that means every device will have to reconnect to the router again from scratch, using the new password.
David Nield, Shared Blog Author
On average, cable companies offer 190 channels, but how many of these channels do consumers actually watch? Not that many. Cable customers are paying for an excess amount of channels when they only watch an average of 17 channels. When people sit down to watch TV, they have specific shows they tune into or a particular series they follow. The likelihood that these habits and preferences will change frequently is improbable. What's the point of paying for dozens of channels if you are only watching a handful? As time goes on, many people are cutting the cable cord and converting to streaming TV.
Raise your hand if convenience is important to you. In reality, convenience has become the new principle for all aspects of our busy lives. Streaming shows online gives us the ability to watch what we want when we want, to pause a show for any reason and to come back when we please. Sitting through several long and uninteresting commercials isn't as tolerable as it used to be. Many streaming mediums have either limited or eliminated commercials entirely. As more and more people turn to streaming, they realize there is little they miss from cable. Through streaming, we can have our shows in the palm of our hands – literally.
In today's blog post we will discuss how fiber technology is key to enjoying streaming TV, the unique benefits of streaming, and we will also dig into a few of the most popular streaming platforms. **Warning, after reading this post, you are most definitely going to want to sit on your couch and watch your favorite shows!
TECHNICAL: How does fiber technology better enable streaming?
Fiber optic technology works by sending information coded in a beam of light down a glass or plastic pipe. A fiber optic cable has several advantages over a traditional metal communication line. Fiber optic cables have greater bandwidth that can carry much more data than a metal communication line. They are also made of glass, which makes them less susceptible to interference. Fiber, which currently supports delivery of 1G Internet, improves the user experience by increasing the bandwidth and speeds up to 1,000,000,000 bits per second. This incredible increase in download time allows people to stream shows and movies seamlessly for longer periods of time. The faster speeds nearly eliminate buffering or pauses in streaming.
With 1G internet, you can rest assured that you will have more than enough data and a powerful and reliable connection to stream your favorite shows. Say goodbye to frustrating customer service dealings and poor quality picture with the cable company!
FUN: What are the benefits of streaming?
We have found that streaming provides consumers with a unique watching experience and more flexibility. People can watch their shows at home, at a coffee shop or even in the car (passengers only, please). No matter when or where you are watching, you can still bond over your favorite shows with the family, friends, and co-workers. Consumers receive a notification when a new show is ready to watch and can more easily browse shows that have been recommended to them based on their preferences.
Streaming also allows customers to know exactly what they are paying for. No more hidden fees or cancelation penalties. As streaming systems continue to be developed and advanced, streaming is becoming the new method of watching TV. We encourage each of you to look into the differences between cable and streaming further. Your preferences and style of watching TV will guide you toward which option is best for your family.
THE GOOD STUFF: The scoop on popular streaming platforms:
SlingTV
Instead of having an abundance of unused channels, SlingTV provides customers with a basic streaming package. DayStarr's fiber optic technology supports SlingTV, which offers a variety of channels such as CNN, ESPN, Disney, and TBS. SlingTV is available through mobile devices, Windows or Mac computers, and even Xbox One.
Rather than paying around $50 to $100+ per month for more shows than you could watch, SlingTV presents a wide variety of channel packages for only $20 per month. With their add-on packages, you can gain access to 65 live channels and up to 10,000 hours of video on demand! The key is that you can watch these shows when they air, not strictly after the fact. Many streaming platforms limit you to watch the shows after they have been aired. You better have a lot of snacks on hand for that much streaming!
SlingTV prides itself on no long-term contracts, being a flexible platform designed to enhance your entertainment experience, and delivers only the shows you want, when you want them.
Netflix
Netflix has redefined what it means to watch TV and movies. This company started by offering movies through the mail and now offers over 10,000 streaming movies and TV shows online currently priced at $7.99 per month or $95.88 per year. Netflix can be accessed through a TV, computer, mobile phone, and select game consoles.
To keep customers feeling valued and satisfied, Netflix creates individual profiles for their users. Within your Netflix account, you can have separate profiles for each person who watches. When users watch certain movies or shows, Netflix generates recommendations of additional shows that correlate with the specific users preferences. Netflix has even created an interface for kids that allows them to watch their favorite shows without access to the settings or tools on the main account. For more specifics on how the program works, check out their helpful FAQs page!
If you are looking for an older movie or TV series, it is likely that you'll find it on Netflix. If you are searching for something new to watch, Netflix has a wide selection of "Netflix Originals" that are Netflix-exclusive programs that are available on-demand and are also released by season. Prepare yourself for the binge watching!
Amazon Prime
Being an Amazon Prime member means you can online shop from the large selection of Amazon, but it also means you have access to Prime video. This includes streaming access to networks like Showtime, Starz, and HBO that are hard to stream anywhere else.
Launched in 2011, Amazon Prime Video allows users to access 17,000 movies and TV series. While this is more than Netflix, Amazon Prime only offers 3,500 HD videos, versus the 7,500 HD videos Netflix offers. The majority of these movies are free to stream; however, you will find that some are only offered by renting digital copies where you're asked to pay .99 cents per video. Amazon Prime Video has thousands of movies and shows to watch, but they do try to make an extra buck here and there.
Currently at about $8.25 per month or $99 per year, Amazon Prime members have access to streaming on their computers, tablets, and mobile phones. Like Netflix, Amazon produces "Amazon Originals," that have been popular among many and have even won Golden Globes. Amazon Prime members receive several premier benefits such as free two-day shipping, unlimited photo storage, and access to ad-free music and Kindle ebooks.
Hulu
If you missed one of your favorite shows of the week, fear not, Hulu has you covered. Hulu not only offers your all-time favorite movies, but they provide current season episodes. This streaming service is all about giving their viewers control of their entertainment experience.
Hulu.com is the only site that offers select movies and shows for free. When you upgrade to Hulu Plus, you can view expanded collections of their movies and shows. Whether you want to avoid commercials at all costs or secretly enjoy them (don't worry, we won't tell), Hulu Plus currently offers plans that have limited commercials for $7.99 per month and no commercials for $11.99 per month. To subscribe to Hulu, all you need to do is create an account, have access to the Internet and a reliable device.
Hulu offers their customers full episodes, complete seasons, and hit movies. They go above and beyond and provide users with kid-friendly content as well as selection options which can tailor the programming to specific audiences. Hulu is the streaming service for those who want to keep up with their favorite shows without having to pay those excessive cable prices.
As you can tell, you have a lot of options when it comes to streaming! So, what do you think? Are you nervous about switching? What questions do you have about streaming? We are happy to help and look forward to your questions! Contact us today!