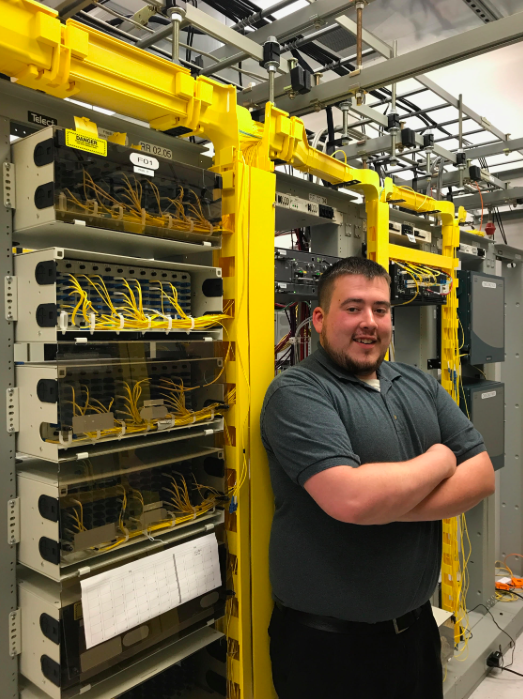 [Newsletter 8/29/2017] While he is known as the office jokester, Patrick Tracy's official title is Network Technician – fancy, right? This means he is in charge of setting up and testing all of DayStarr's equipment before it gets installed. So, this is a guy you want to know!
In fact, Patrick is likely the person you will talk to if you have any issues with your service. He is a professional problem-solver and enjoys playing with cool technology and researching the latest tech and service options for you! 
As a resident of Owosso, we asked Patrick what he loves most about the community. He shared, "I would have to say my favorite thing about Owosso is the small town feel combined with the large variety of stores, restaurants, and things to do." As a true-blue Michigander, he loves that in our great state you can hop in the car, drive two hours in any direction, and the scenery and atmosphere will be completely different.
When he isn't working (what?!) he enjoys traveling with his wife, trying out the latest electronics and computers, and learning new things.